Where Troy Mayor Janice Daniels goes, controversy always seems to follow.
And even an action as innocent as presenting an award at a City Council meeting resulted in headlines for the embattled mayor, who is the subject of a recall election in November.
At Monday's City Council meeting, Daniels was tasked with presenting a proclamation honoring Troy's 2012 Distinguished Citizen, former Councilwoman Mary Kerwin, reports Troy Patch. The award is presented to the city's most dedicated volunteer by a non-partisan group called Leadership Troy at their annual banquet.
But Daniels, a member of the Troy Tea Party, told Kerwin that her award had only been given to her from the Troy Democratic Club, a partisan group.
"This was a proclamation that was given to Mary Kerwin in recognition of being the Democrat Club Troy's Citizen for 2012, Distinguished Citizen for 2012," Daniels said.
According to Troy Patch, Kerwin interrupted Daniels to clarify the award was not from the Troy Democrat Club, to which Daniels replied: "Yes, this was given to you by the Democrat Club, my understanding is."
The two women begin to argue, with Kerwin urging Daniels to "read what it says at the top."
That apparent politicization of the city's highest volunteer award triggered audible reactions from the audience attending the meeting. And Kerwin, the city's Distinguished Citizen, wasn't pleased.
"In my years of public service, I have never seen a mayor be so dismissive of a city proclamation during a formal presentation," she said.
Janice Daniels made national headlines after a Facebook post she wrote referring to gay people as "queers" was discovered, which she followed by telling the city high school's Gay-Straight Alliance that she would get them psychiatrists who would tell them the "homosexual lifestyle is dangerous," and comparing homosexuality to smoking cigarettes on a radio show.
She's also come under fire politically for refusing to accept federal funds to build a transit center in the city and publishing a lengthy position paper that attacked members of the city government.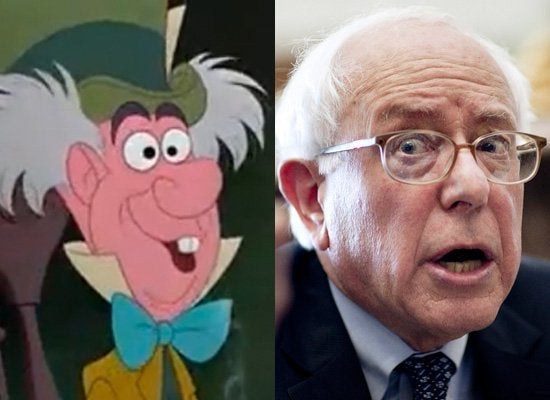 Politicians Who Look Like Disney Characters