The world's self-proclaimed first supermodel has been diagnosed with breast cancer.
In an exclusive interview with the Daily Mail, Janice Dickinson, 61, details every step of the emotional process from the doctor's appointment discovery of a small lump on her breast to the support she's received from her friends and family.
Just over two weeks ago, during a routine medical examination, doctors identified a potentially cancerous mass on Dickinson's right breast. A mammogram later confirmed that the reality star was suffering from early stage ductal carcinoma in situ (DCIS), a common and highly treatable form of breast cancer, according to the National Breast Cancer Foundation.
Treatment for Dickinson's type of cancer is usually non-invasive, most often not requiring any chemotherapy, unless the cancer spreads to other parts of the body. Patients typically undergo a lumpectomy or, in more severe cases, a mastectomy. Dickinson was diagnosed at an early stage.
"It's still quite shocking. Today I got very scared," she told the Daily Mail. "I just get very scared and it hit me. But I am not gonna let that define me, the fear. I'm going to get through this, I'll be just fine kiddo."
Dickinson, who made a name for herself on the fashion runways of the 1970s and '80s, suspected the diagnosis when the lump became "quite painful" to touch. The news was particularly difficult to process considering Dickinson's mother passed away from cancer.
But the former "America's Next Top Model" judge refuses to adopt a defeatist attitude, choosing instead to use her past experiences and pedigree as fuel to fight the disease.
"You can't be brave and fierce and all the things that people know you from -- reality television, from the fashion industry, from being the world's first supermodel, from being a judge, from being a writer, a photographer, from being an AIDS activist," she said.
Never one to stray too far from the cameras, Dickinson will document her treatment on the daytime series "The Doctors," starting April 6. According to the Daily Mail, "The Doctors" will be with Dickinson for every treatment and procedure.
Despite the diagnosis, Dickinson hasn't lost her sense of humor and brash personality that made her stand out on her many reality shows.
"Don't feel sorry for me, this is not a pity party," she said. "I'm Janice Dickinson and I'm gonna stick around for a long, long time, you ain't getting rid of me yet."
Head over to the Daily Mail for more from Dickinson.
Before You Go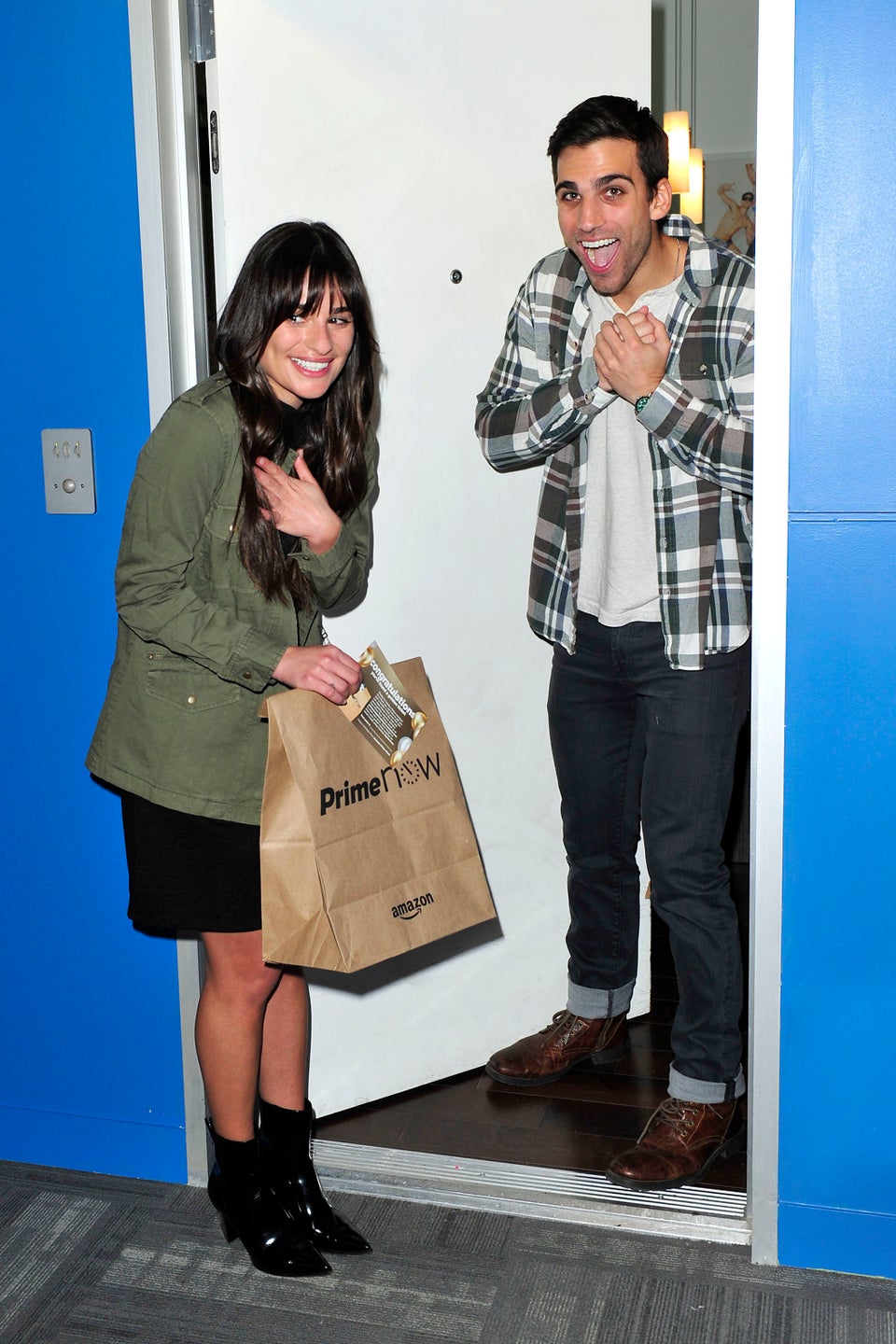 Celebrity News & Photos
Popular in the Community