When Amy Berg started working on a documentary about the late Janis Joplin, one of the suggestions she heard was that Joplin was "the Judy Garland of rock."
It's an idea worth kicking around, says Berg, whose Janis: Little Girl Blue gets its television debut Tuesday at 8 p.m. ET on PBS.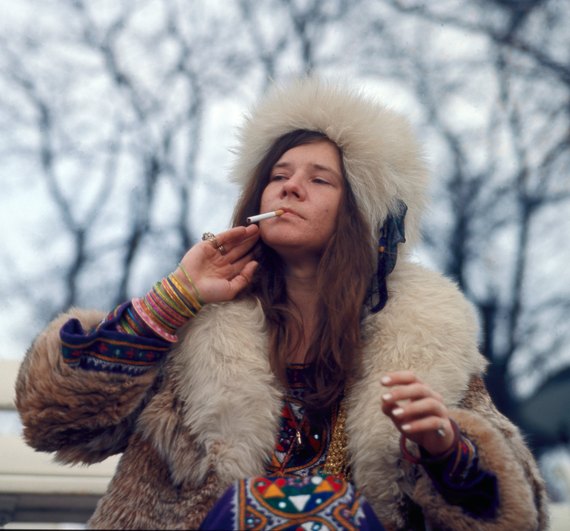 Berg didn't build the film around that notion, she says with a wry twist, "because the audience is probably too young to get it."
But Little Girl Blue conveys the same sense of tragedy for Joplin that a previous generation felt for Garland: a marvelous talent swallowed by everything else that comes with fame and success.
"As a woman who has worked in artistic fields," says Berg, "you learn how to navigate through different phases of figuring it out."
Janis Joplin was a girl from Port Arthur, Texas, a rebel who didn't really have a cause until she realized how well she could sing.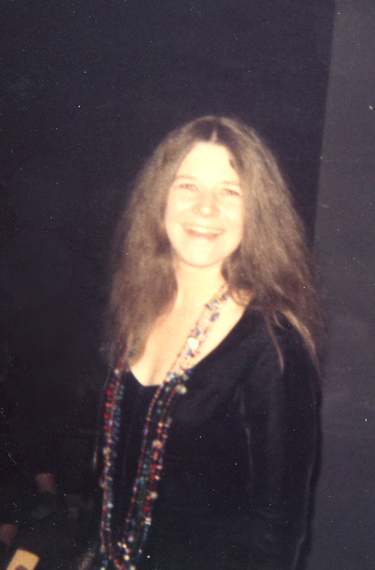 She made her mark in the 1960s primarily as a blues-style singer who seemed to draw on a bottomless well of vocal power for songs like "Piece of My Heart" or "Ball and Chain."
She didn't leave a reservoir of songs because she ran out of time. She died on Oct. 4, 1970, age 27. She had only recorded a couple of albums, though that legacy was supplemented by D.A. Pennebaker's near-legendary film of her performance at the 1967 Monterey Pop Festival.
Berg's film argues that "Ball and Chain," or "Summertime," or her posthumous hit "Me and Bobby McGee," only gave us a hint of what Joplin could have done.
Little Girl Blue notes that the late Paul Rothchild, a California record producer who worked with Joplin late in her career, told her she could sing anything she wanted.
It quotes Rothchild telling her that she wouldn't record her greatest album for another 30 years, as she kept learning and getting better.
We'll never know. But Berg says that in the course of making the film, she found Joplin had an amazing adaptability.
"She had an uncanny ability to be whoever she wanted to be," says Berg. "When she sang Odetta, she became Odetta."
That did not, however, suggest it came easy. She first became famous with the band Big Brother and the Holding Company, a San Francisco group that was more notable for enthusiasm and energy than musical precision.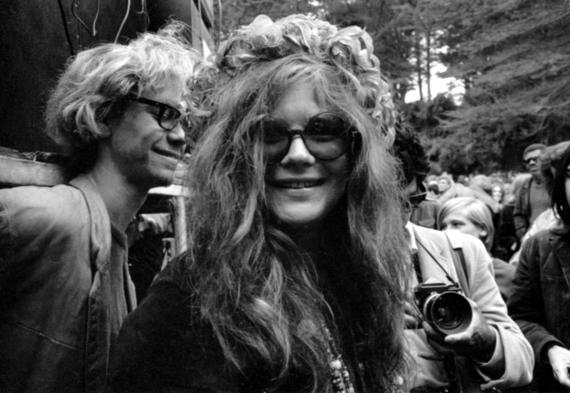 There's a wonderful moment in the film when the late Sam Andrew, a guitarist in Big Brother, talks about how it actually helped Joplin that Big Brother wasn't a great band, because it let her stand out.
Had she sung with a better band, suggests Andrew, they might have shoved her aside.
That would have been common practice in the macho world of rock 'n' roll, and Berg says the fact Joplin had to fight so hard for respect was one of the reasons she made Little Girl Blue.
"When you see lists on the best singers of all time, you never see Janis's name," says Berg. "It's always 'best female singer.' [But] she did everything that men were doing and probably better.
"When I look at what she's done for women, for women in music, and for me as a woman, I felt kind of a responsibility to show her life."
That's in contrast to many Joplin projects, which Berg notes focus heavily on the fact she died alone in a hotel room from a heroin overdose.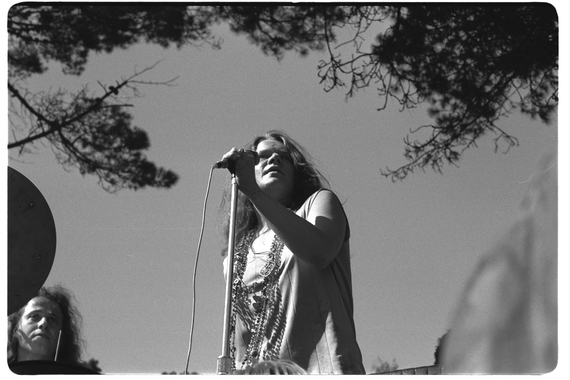 Little Girl Blue spends a brief moment on her death. It lingers for many more moments on her music, including lesser-known material like a stunning live rendition of the Garnet Mimms hit "Cry Baby."
"The stage was her home," says Berg. "She had an affinity for fame, and when she was in front of an audience, she felt safe."
It was only the rest of the time, which unfortunately was most of the time, when life got hard.
As previous Joplin biographies have noted, she felt like an outcast in high school and in Port Arthur, wanting to fit in and never knowing how.
Little Girl Blue includes the interview filmed during her well-chronicled trip back for a high school reunion.
She has clearly made her point, that she became somebody after feeling like a nobody.
But when the interviewer asks about her memories of Port Arthur, like whether she went to her prom, she replies no. Because nobody asked her.
Even now that she's Janis Joplin, she's still the girl no one wanted.
"In the down time when she's not performing," says Berg, "you can feel the woman who was so vulnerable, so desperate for validation.
"You read about so many artists who say they don't pay any attention to what's said about them. Janis read everything. When they said she'd lost it, she took it to heart. She wanted everybody to love her."
Almost everyone interviewed for the film ties that insecurity to her alcohol and heroin addictions. On a broader level the insecurity also comes through in the letters she wrote to her family, apologizing for disappointing them even after he became a star. Her sister Laura, who has become the custodian of Janis's legacy, talks here about her forever-unresolved conflict between the stardom she needed and the normalcy she never stopped wanting. .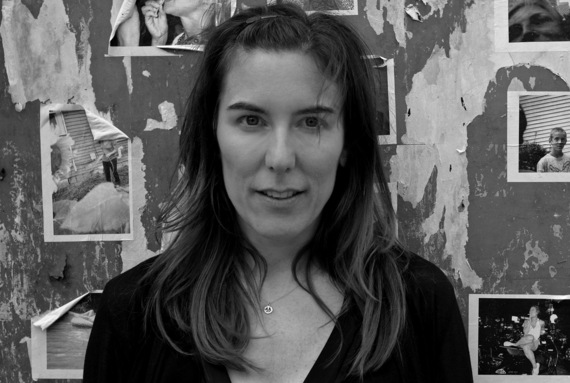 Berg (above) notes she never saw Joplin in live performance, since she was born nine days after Joplin died. She came to Joplin's music "in my late teens . . . and I got way into her in my 20s."
Listening to it today, she says, "It's timeless. It could have been recorded last year. I still wish I could have seen her."
Calling all HuffPost superfans!
Sign up for membership to become a founding member and help shape HuffPost's next chapter