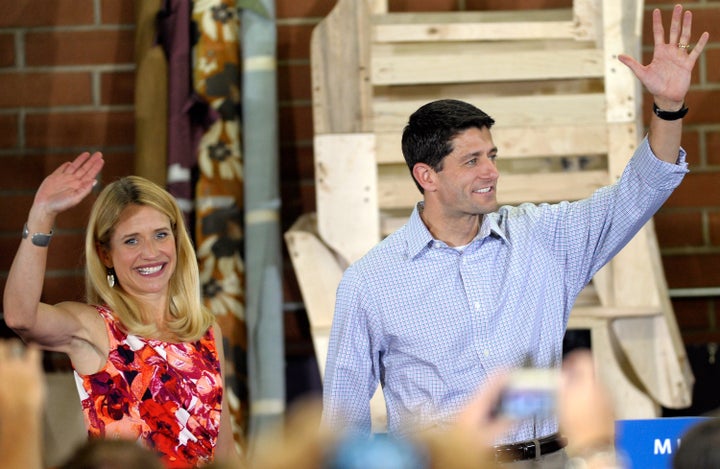 As Ann Romney cautiously stepped into the glaring media spotlight, she mostly played it safe... until she quickly misstepped. Her silky, bright "bird shirt" by Reed Krakoff, worn on a May appearance on CBS's "Early Show," turned out not only to be sort of ugly-looking but also cost $990. We can just imagine Mitt grimacing to her off-camera: "Ann... this is not helping."
Such foresight isn't too surprising; as many media outlets have noted, Janna Ryan is one smart woman. A graduate of Wellesley College and a lawyer by training, Ryan (née Little) worked as a lobbyist and tax attorney in Washington D.C. Now she's a full-time mom and political wife, thrust onto the scene as her hubby runs for VPOTUS... and she runs for the unique position of SLOTUS.
It remains to be seen (there's still plenty of time for a trip to Target and some J.Crew outfits). But we'll be watching this new SLOTUS-wannabe (and documenting her fashion choices, natch) from now until November...