January 5th is National Bird Day! A 2009 U.S. Fish and Wildlife Service survey identified one in every five Americans as a bird watcher; someone who travels primarily for the purpose of observing birds or has closely observed and identified birds around their home. In honor of our fine feathered friends, we found some of the most naturally stunning destinations where you can bird watch and take in nature and all the scenic views it has to offer.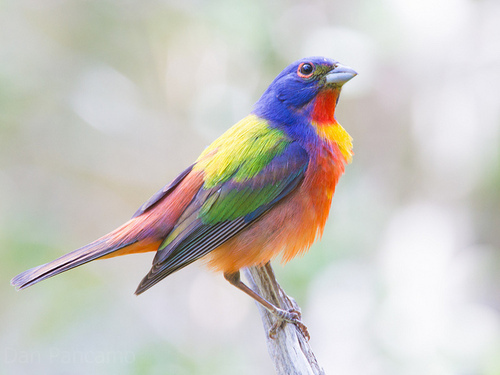 Eagles on Amelia Island, FL
With four major State Parks, a National Park and miles of hiking trails, Amelia Island is the perfect place for any nature lover. Combine that with the 470 species of birds located in Florida, and you have a bird watchers dream spot. From painted buntings to bald eagles, the range of birds in this pristine setting is absolutely amazing. Located just off of the coast of northeast Florida, this easily accessible location has everything from beaches to wetlands and is a diverse vacation spot that is unique in its own right.
Where to stay: The Addison on Amelia (www.BnBFinder.com/AddisonOnAmelia) offers a terrific package to enhance your stay on Amelia Island. Included is a private 2-hour Eco-tour with Captain Carol of On The Water Adventures in her 32' Tanga speedboat and a 3-hour guided tour with Kayak Amelia so that you can get an up close look of the wildlife along the inland rivers. The Addison on Amelia also offers bicycles and beach chairs for when you want to take a break for yourself.
Hosting seasonal birds such as orioles and humming birds, as well as year round residents such as the cardinal, Hawk Valley in Galena, Il is a unique place to visit any time of year. Along the Galena River, which empties out a few short miles away into the Mississippi River, Galena offers a vast array of parks and terrain to see several different types of species of birds. This is a great place to take portfolio worthy pictures to show off to your friends and family.
Where to stay: Supplement your visit with the Country Mouse/City Mouse Special from the Aldrich Guest House (www.BnBFinder.com/AldrichGuestHouse). Main Street is within walking distance, with shops, restaurants, galleries and museums. After a night experiencing the city, take a short trip to the country and stay at the Hawk Valley retreat, which is 8 short miles from Galena proper. A full hot breakfast will be waiting for you each morning as well as gourmet cupcakes.
Visit Irvine, KY which lays right in the mountains of the Daniel Boone National Forest. With dozens of identified species of birds, much of this area remains naturally untouched, offering gorgeous panoramic views. You can hear the gorgeous blue birds and red breasted robins from miles away due to the quiet nature of the surrounding area. There is not much man-made light, so bird watching until night and then watching for shooting stars is highly encouraged.
Where to stay: Resting on 300-acres, the Snug Hallow Farm Bed and Breakfast (www.BnBFinder.com/SnugHollow) is a secluded and spacious getaway that serves as the perfect place to experience Irvine. Fireplaces, porches with a view and private balconies supplement your stay. Gourmet meals, featherbeds and rustic libraries also add to the overall charm of this farm, voted one of the 50 Best Girlfriend Getaways by National Geographic.