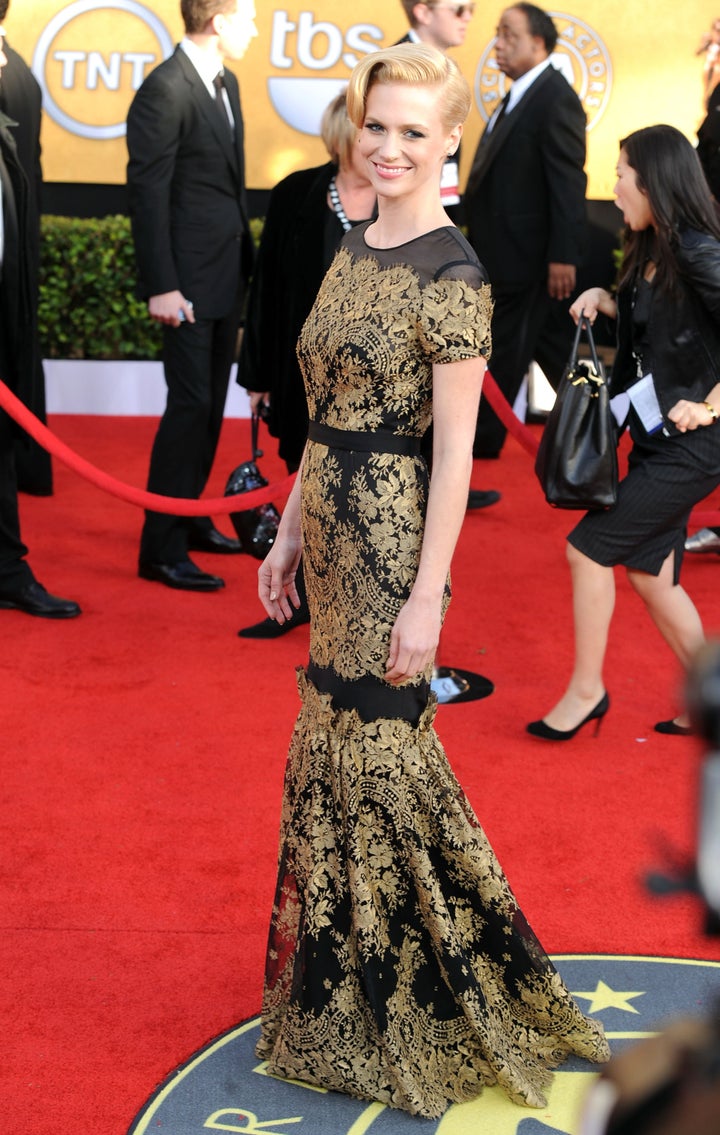 Perhaps it's life imitating art, or just exceptional method acting, but the boy who once played January Jones' son on "Mad Men" isn't entirely fond of the Golden Globe-nominated actress.
Jared Gilmore, who played Bobby on the show last season but is leaving to star in ABC's "Once Upon A Time," spoke to TV Guide about his experience on the set of the Emmy-winning show, and what advice he had for the next Bobby.
"Be careful around January [Jones]," he said. "She's not as approachable as the others. She's really serious about what she does. Everyone else is so nice."
In the last season of "Mad Men," Betty Draper, Jones' character, is Betty Francis, living with her new husband, Henry. Her two children aren't very fond of her -- not that they ever were -- and it prompts Bobby's older sister to run away from home to the arms of her dad, Don. That's probably not the case in this real life situation -- the ABC offer was simply better than that from AMC -- and perhaps it says something for Jones' work ethic. Or not.
Popular in the Community