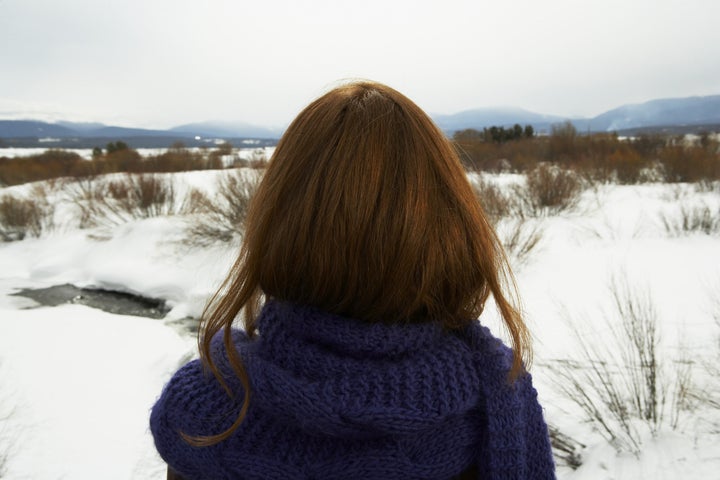 January is the coldest month of the year, and, apparently, the Arctic vibe extends beyond the temperature. The first month of the new year is reportedly the most popular time of year to file for divorce. Rumor has it that January is ominously nicknamed "Divorce Month" in legal circles. Sure, the holidays are hectic, and relationship issues can come into sharper focus when stressed-out couples spend more time together. But is January's bad rap really deserved?
The Biggest Divorce Month Is...
For better or worse, the numbers suggest that "Divorce Month" is real. According to statistics published by eDivorcePapers.com, January has the most legal breakups.
Certified divorce consultant Cathy Meyer agrees: "Absolutely. January consistently sees the most divorce filings. It just really amazes me, though it probably shouldn't. . .my own husband left in January."
Divorce lawyer James Gross of Maryland-based law firm Thyden Gross & Callahan confirms that the "Divorce Month" phenomenon is well-known to law professionals, explaining, "Some attorneys take the last two weeks of the year off to get ready for the rush. January really does see a lot of divorces."
The most popular filing date varies, depending on who you ask. Some organizations have gone beyond "Divorce Month" to identify a single "D-Day". The Legal Services Commission claims that "the first Monday after the kids return to school" sees the most filings, while the Telegraph has said that "the start of the first full working week after the holidays" is the year's biggest divorce day.
Meyer, who founded DivorcedWomenOnline.com, says that though filings are most popular in January, disenchanted husbands and wives begin searching for information on divorce immediately after the holidays. "I see a huge increase in pageviews and searches the day after Christmas. People start looking for information before the New Year starts, but they can't do much until the attorneys are back in the office. January 12-16 seems to be the magic week for filings."
Meyer believes there are a multitude of reasons people wait until January, but notes that the decision is especially common in families with children. "What I hear from my clients is that they were struggling with the marriage before the holiday season. If they have children, the holidays are supposed to be a magical time, so they commit to giving the kids one last happy holiday as an intact family. By January, if it's still not working, they know it's time to move on." How To Get A Divorce
He says that many of the cases he sees in January are the result of year-end reflections and resolutions. "Unhappy spouses assess their situation and say to themselves, 'I just can't take another year like this.' The holidays are also a time when emotions run high and if you are unhappy or angry in your marriage, the holidays may push those feelings to the breaking point."
Gross notes that a person's marital status on December 31 determines whether or not the following year's taxes are filed jointly, and says that this can factor into filing date decisions. He also suggests that last fall's economic uptick may result in an even bigger January divorce rush this year. "There may be more divorces than ever in January because some unhappy people have been putting divorce off during the downturn simply because they could not afford it." Is Divorce Becoming A Luxury?
Another small spike occurs in July and August. Gross explains that some parents file before the school year starts if they are thinking of relocating and enrolling the kids in a new school district. Meyer agrees that this increase is related to summer break. "The routine of school is generally regarded as important for children who are going through change, so no one wants to initiate divorce at the beginning of the summer. In August, people tend to think, 'OK, we got the kids through summer vacation, now let's get this done.'" Why Divorce Isn't Always Bad For The Kids
Debating The "Divorce Month" Label
But does it really matter which month has the most divorces? Courtney Stovall, founder of online divorce community BounceBack.com, says that while it's important to acknowledge popular times for divorce, it's equally important to concentrate on those who experience heartbreak in the off months. "Statistically, sure--several studies have come out that show that January has the highest divorce numbers, and it's probably good for those who choose to end their marriages in January to know that they're not alone. But the sad reality is that every month is 'divorce month.'"
Calling attention to January splits might prompt people to file too quickly after the stressful holiday season. "It's possible that spouses will begin to think, 'A lot of people file in January. Maybe I should, too.' I'm not sure that's what we should be encouraging. I don't want society to put so much emphasis on one certain time period that it diminishes the significance of this life-changing event for people who experience it at other times of the year."
After all, the best time to divorce can't be marked on a calendar. "We should concentrate less on when divorce IS common, and more on when it isn't. . .specifically, during financial crunches, busy periods, and when the kids are in school. Couples have to weigh the costs and benefits of divorce year-round," Stovall says.
"It's important to divorce at the time that's psychologically best for you," she explains. "For most couples, the 'best' time is when they know they've done everything they could have done to make it work." Stovall also reminds spouses to be considerate of their partner's feelings and associations. "Avoid filing near a holiday, birthday or significant anniversary if you can help it."15 Common Divorce Mistakes
Gross, on the other hand, takes a wry approach to divorce timing advice: "Of course, the best time to get divorced is the day before you hit the lottery."
But it's Meyer who really hits the nail on the head: "Look, there's no good time to divorce. If you're going to do it, January is as good as any time. It's no more or less painful than it is in June. Divorce is ultimately a very personal decision, and what's best for you doesn't have anything to do with the date on the calendar."
The bottom line: If your relationship is feeling extra-chilly in January, take heart in knowing that you're not alone. But don't make any decisions based on the "Divorce Month" trend. After all, this is a relationship, not a pair of Uggs. If you're considering divorce, do what's best for you, at your own pace. Your spouse (and your heart) will thank you.
Support HuffPost
A No-B.S. Guide To Life
Related
Popular in the Community