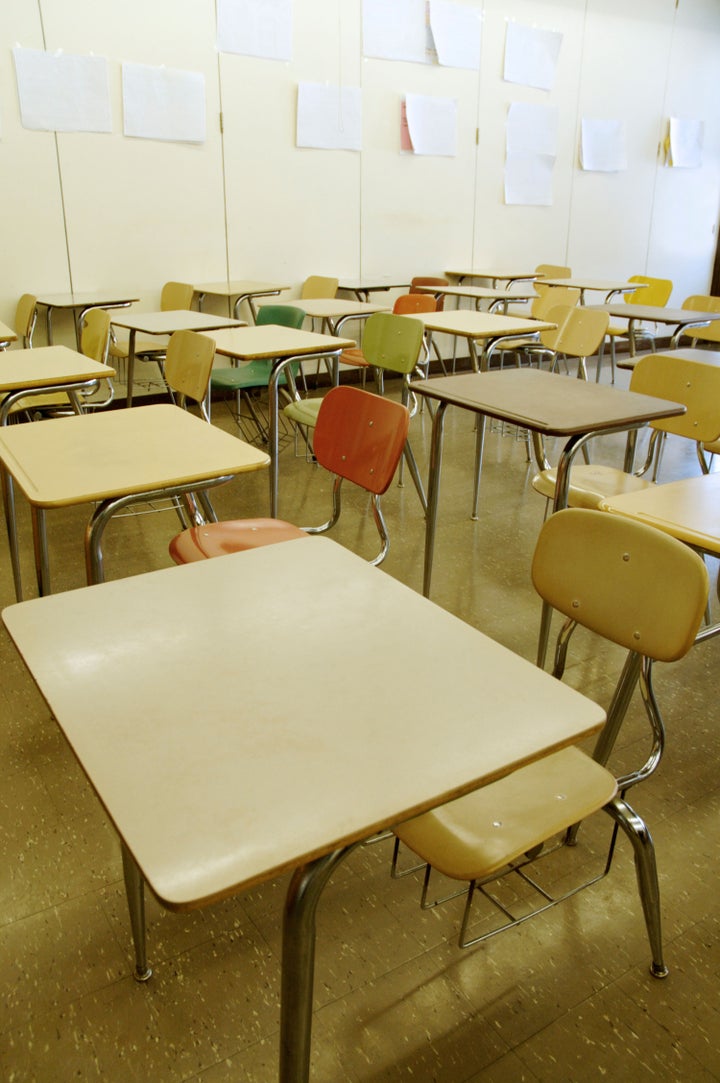 For many college students (myself included), this week marks the end of holiday break and the beginning of a new class, professor and set of textbooks. Though Christmas decorations are still being boxed and the New Year's ball plunged to its destination just days ago, it is now January -- and for those who attend a school with an interim program, January means returning to school.
Those of you who are still at home, basking in the laziness of a longer hiatus, may be wondering what exactly a J-Term (as it is commonly abbreviated) entails. Though all colleges that incorporate such programs are obviously not identical, the basic idea is this: the academic year is proportioned into three sections, comprised of first semester, J-Term, and second semester. The number of months each of these sections last gives rise to the "4 - 1 - 4" phrase that is oft-cited in college admissions pamphlets and the like. Since J-Terms are much shorter than the semesters they are sandwiched between, participating students usually only take one or two courses that meet daily.
The fact that my college incorporated a J-Term program had very little influence on my application and enrollment decision. After all, I wasn't really sure what that cryptic "4 -- 1 -- 4" meant and how it would affect my academic life. I was, however, somewhat dismayed when my freshman self had to return to school an entire five weeks earlier than my sister, who attended a school without a J-Term program. My dismay did not last long: I quickly settled into the relaxing rhythm of a one-course schedule. By February's dawn, I was reluctant to see J-Term go.
So what makes J-Term, in my opinion, so great?
Let's start with the obvious: less classes. During J-Term, school magically becomes less of the balancing act it is when you have a full course load. It no longer becomes necessary to juggle multiple subjects - because of the simple fact that there are not multiple subjects to juggle. Instead, you can focus your attention on one or two courses, perhaps allowing you to understand their content more deeply in the span of four weeks than you would have been able to do across a stressful semester. Additionally, most classes meet everyday, suddenly making memory work much easier. And finally, less classes means more free time - which is like candy to a college student. If you think you can wake up early everyday, then don't shy away from the 8 a.m. courses: you'll be done by mid-morning with nearly the whole day ahead of you!
J-Term is also an ideal time to study abroad, especially for those students who are apprehensive about semester-long programs. Most schools with J-terms offer month-long courses in foreign countries as well as credit for those courses. It's a bonus if your school is located in a place with harsh winters: J-Term study abroad programs allow you the chance to travel somewhere that will give you a toasty respite during the coldest part of the year.
Finally, most schools with J-Term programs give students the option to do a month-long internship instead of classes. Nearby companies are usually aware of colleges' schedules, and are more than willing to accommodate interns for four weeks during January. Again, with no distracting classes, you will likely be able to bring more focus to the internship than you would be able to during the regular semester.
Of course, there are benefits to having a longer winter break. But in the end, school will always beckon. For those of you for whom school beckons a little earlier (especially freshmen), take heart. January can be one of the most enjoyable times of the year. Sit back, study when needed, and embrace J-Term.
Related
Popular in the Community