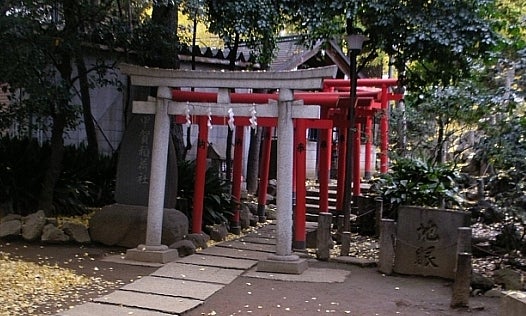 Why are writers often prone to melancholy? Are we melancholy because we write or do we write because we're melancholy?
One reason may be that we spend so much time alone. And writing involves memory and reflection. Traveling into the human heart—our own or others'—is a good recipe for melancholy.
I was inclined to melancholy as a child, and this perhaps drew me to writing. "Cheer up!" people told me. Melancholy was nothing a brisk walk in the park, or baking a cake, wouldn't cure. But hard as I (and they) tried, I didn't change.
17th-century Oxford scholar Robert Burton, author of the encyclopedic The Anatomy of Melancholy, considered melancholy a universal affliction. Yet when I moved to Tokyo after college, I found to my surprise that melancholy is celebrated in Japan. Genki-ness, or a positive, bright attitude, is valued but melancholy is given equal space—exalted, even.
Melancholy in Japan is related to the ephemeral nature of things. Cherry blossoms epitomize this transience: the ethereal beauty of the fluffy pink flowers against the blue sky; the bittersweet sadness of the petals twirling to the ground in a cold rain. Even our happiest moments—falling in love, giving birth—are infused with melancholy. The temporality of life is not to be feared or suppressed, but embraced as a sublime part of our earthly existence.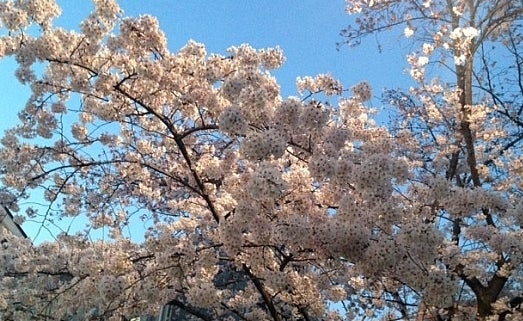 This view spoke to me, gave me new perspective on the resident sadness I'd never understood and had tried hard to conceal. And because I felt more at ease, I was happier than ever before!
What is the texture of melancholy in Japan? It's the toothless, wrinkled fuurin-seller pushing his cart tinkling with wind chimes on a sultry summer evening; the mournful song of the yaki-imo roasted sweet potato vendor as he winds through the streets in the autumn twilight. It's a crow cawing from the old stone wall of a temple cemetery; the wistful five o'clock song that plays from neighborhood loudspeakers, summoning children home to their mothers. It's seasonal expressions like shunshuu, spring melancholy; hashi-i, cooling on the porch in summer; shuushi, autumn contemplation; fuyugomori, winter seclusion.
It's the juxtaposition of the modern and the traditional. Within minutes of where I live in a central Tokyo neighborhood are six temples and graveyards, a sleepy fishing pond, a tiny field with eggplant and cabbage. The sento public bathhouse, famous for its mineral-rich water from a real hot spring, was torn down and replaced by a parking lot. Refle (reflexology) salons, chocolatiers, Starbucks cafes, dog clothing boutiques, and oxygen bars exist side-by-side with Japanese sweet shops and soba noodle restaurants. If you go further afield and take the shinkansen bullet train into the countryside, you can find persimmons and daikon radishes hanging from the eaves of thatched-roof wooden farmhouses; old men and women harvesting rice.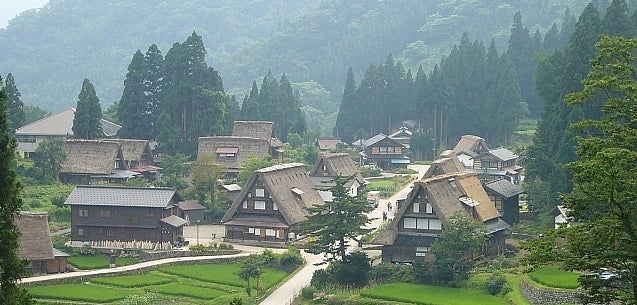 One of the masters of melancholy is, of course, Haruki Murakami. Reading his story "Kino" recently, I was reminded of the profound melancholy in his work. The title character is a middle-aged man who catches his wife cheating on him, opens a bar, and is drifting around in search of self. Murakami writes:
"...Kino enjoyed listening to whatever music he liked and reading books he'd been wanting to read. Like dry ground welcoming the rain, he let the solitude, silence, and loneliness soak in." (translated by Philip Gabriel)
And there's the great 17th-century pilgrim-poet Matsuo Basho, who wrote poems as he traveled on foot around Japan. Here are the opening lines of his diary, The Narrow Road to the Deep North (Oku no hosomichi):
"The moon and sun are eternal travelers. Even the years wander on. A lifetime adrift in a boat, or in old age leading a tired horse into the years, every day is a journey, and the journey itself is home. From the earliest times there have always been some who perished along the road. Still I have always been drawn by wind-blown clouds into dreams of a lifetime of wandering." (translated by Sam Hamill, The Essential Basho)
Japan is a good place for me to write. Living here encourages a heightened sensibility of internal and external landscape; an ongoing conversation with one's environment. In The Anatomy of Melancholy, Burton said, "I write of melancholy, by being busy to avoid melancholy." But embracing melancholy can also be a cure; a conduit to deep creative work. Victor Hugo put it well when he said, "Melancholy is the happiness of being sad."
Calling all HuffPost superfans!
Sign up for membership to become a founding member and help shape HuffPost's next chapter
This post was published on the now-closed HuffPost Contributor platform. Contributors control their own work and posted freely to our site. If you need to flag this entry as abusive,
send us an email
.