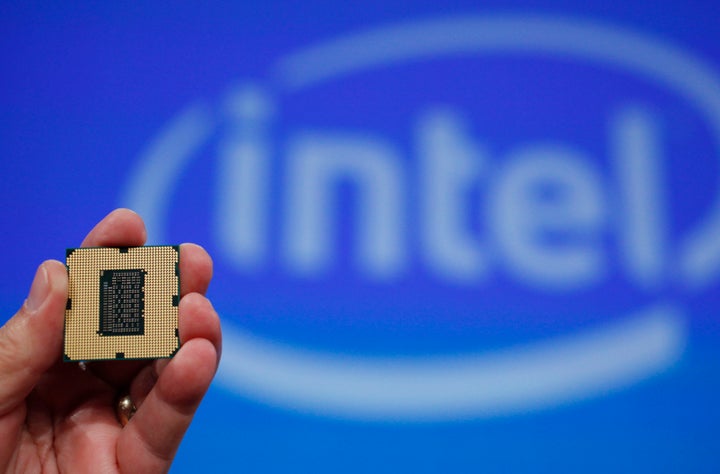 By Miyoung Kim
SEOUL | Tue Mar 15, 2011 4:27am EDT
(Reuters) - Prices for key technology components extended gains on Tuesday, as damage at Japanese plants and infrastructure caused by Friday's devastating earthquake and tsunami threatens to disrupt the global manufacturing chain longer than many had expected.
Dozens of Japanese firms from component makers to electronics firms and automakers are keeping their plants shuttered, while damage to infrastructure including power, roads, rails and ports will take months to repair.
The prospect of prolonged supply disruptions sent global companies scrambling for alternative sources of high-tech components in particular, a sector where Japan is still a dominant player.
Research firm IHS iSuppli said the quake and its aftermath could result in significant shortages of some electronic parts and lead to big price hikes.
"While there are few reports of actual damage at electronic production facilities, impacts on the transportation and power infrastructure will result in disruptions of supply, resulting in the short supply and rising prices," iSuppli said.
"Components impacted will include NAND flash memory, dynamic random access memory (DRAM), microcontrollers, standard logic, liquid-crystal display (LCD) panels, and LCD parts and materials."
Spot prices of NAND flash chips extended their gains on Tuesday, rising nearly 3 percent after a 20 percent jump on Monday, while DRAM memory chip prices gained 0.2 percent on top of a 7 percent on Monday, according to price tracker DRAMeXchange.
Japan accounts for one-fifth of the world's semiconductor production, including about 40 percent of flash memory chips used in everything from smartphones, tablets to computers.
Even if shipments of semiconductor parts affected by the quake were disrupted for only two weeks, shortages and their price impact were likely to linger until the third quarter, iSuppli said.
TOSHIBA, SONY, CANON PLANTS DOWN
Demand for NAND flash memory chips has been surging, led by mobile devices and tablets such as Apple Inc's iPad 2, which is estimated to have sold almost 1 million units during its weekend debut.
Toshiba Corp, which supplies about one-third of the world's NAND flash memory chips, said it was still inspecting its System LSI factory in Iwate, the only one halted by the quake and tsunami and could not say when it might re-open.
The factory produces microprocessors and image sensors.
Fellow chipmaker Texas Instruments on Monday warned its two suspended plants would take until July to return to full production, though it had managed to re-direct 60 percent of their output to other sites.
Canon Inc said it may not be able to resume production at three factories making office equipment and lenses used in audio-visual players this week.
Sony Corp also said its eight factories making equipment ranging from optical devices, IC cards, blu ray discs, chip equipment and lithium batteries remained closed, with no guarantees on resuming date.
Taiwan's Wintek, which makes the touch module for the iPad 2, said it had more than two weeks of inventory left and the short-term impact was limited. However, a source at the company said it was using Japanese components and was looking for secondary suppliers.
"There are alternative sources for Japanese raw materials and Taiwan is also capable of producing many of the components that we are currently importing from Japan," said Luo Huai-jia, vice president of Taiwan's electrical and electronic manufacturer's association.
"We also have other sources such as France that we can tap if inventories tighten."
Raj Kumar, general manager of Singapore GLOBALFOUNDRIES, said most of the company's Japanese suppliers had alternative sources outside the country.
"We are not pushing them for updates, we have enough inventories," he said. "Japanese people have the best record in bouncing back and we expect them to bounce back."
Hynix Semiconductor Inc, the world's No.2 memory chipmaker, said it had around two months of wafer inventory but a prolonged disruption in supplies of wafers by major producers such as Shin-Etsu may interrupt its production schedule.
Shin-Etsu said on Tuesday it had restarted one factory near Tokyo, but two plants near the worst-hit areas remained closed and the company was unable to say when production will resume at the sites. It is trying to boost production elsewhere to make up the shortfall caused by the shutdown.
Analysts estimate Shin-Etsu is the biggest supplier for Hynix, offering more than 50 percent of the South Korean firm's wafer requirement.
"Since we have enough inventory, there'll be no short-term impact but as the situation gets worse and prolonged, it could have a wide-ranging impact to the overall industry because Japan is a major wafer supplier. We are diversifying supply sources to non-Japanese firms including Korean firms," said a Hynix spokesman.
Unlisted LG Siltron is a major silicon wafer supplier based in South Korea.
Chinese chipmaker SMIC said it saw minimal short-term impact from the disaster in Japan but was monitoring the supply situation.
STEEL TO SUFFER AS AUTO PRODUCTION SHUTS
Initial concerns that up to 20 percent of Japanese steelmaking capacity had been affected appeared overblown and steelmakers were instead likely to face major hits to demand as automakers shuttered production for days.
Toyota Motor, Honda Motor and Nissan Motor have closed dozens of plants in Japan.
Toyota plants in Thailand had also cut overtime production as it checked on the supply of parts, a spokesman at the world's top auto maker said.
Korean shipbuilder Hyundai Heavy Industries said the steel supply situation was better than market initially feared.
"We expect the steel plate supply to get back to normal within one month. Sumitomo, one of our Japanese suppliers, has the biggest problem among them, given bad logistics and part of production halt," a spokesman said.
"We already made an arrangement with local steelmakers for additional orders for emergencies. And we do have steel plate backlogs for two to four weeks."
Renault-Samsung, which produces Nissan-badged cars such as the Sunny and Almera sedans, said a protracted disruption in Japan could hit its sales, as Japanese parts account for around 10 percent of its total components imports.
"We have an inventory of two to three weeks. So far we are doing fine but should the crisis be prolonged, it would cause an emergency," a Renault-Samsung spokesman said. (Additional reporting by Ju-min Park and Hyunjoo Jin in SEOUL, Isabel Reynolds and Tim Kelly in TOKYO, Clare Jim in TAIPEI, Melanie Lee in SHANGHAI and Ploy Ten Kate in BANGKOK; Writing by Lincoln Feast; Editing by Anshuman Daga and Vinu Pilakkott)
Calling all HuffPost superfans!
Sign up for membership to become a founding member and help shape HuffPost's next chapter