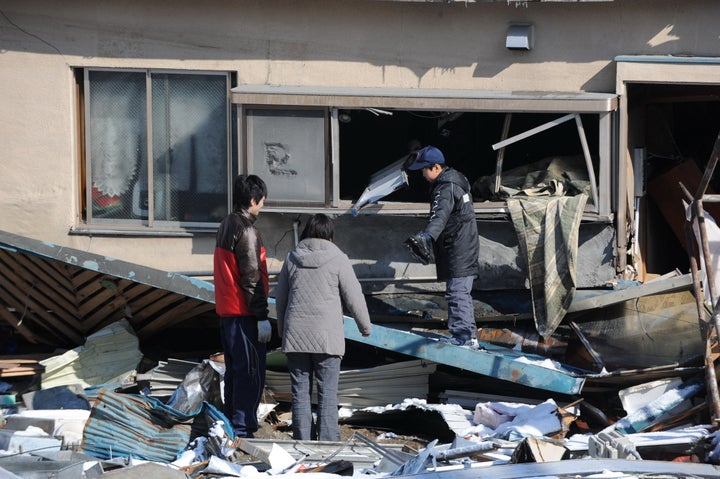 If your home was hit by a 9.0-magnitude earthquake, a tsunami, and radiation from a nuclear power plant, you'd be forgiven for not remaining calm. Yet that's what many Japanese quake victims appear to be doing. People are forming lines outside supermarkets. Life is "particularly orderly," according to PBS. "Japanese discipline rules despite disaster," says a columnist for The Philippine Star.
Anyone who has seen Big Bird in Japan knows the shorthand for Japanese culture: They're so honest and disciplined! They're a collective society! They value the group over the individual! Of course they're not going to steal anything after the most devastating natural disaster of their lifetimes--unlike those undisciplined thieves in post-Katrina New Orleans and post-earthquake Haiti. Even if they're desperate for food, the Japanese will still wait in line for groceries.
There's a circularity to these cultural explanations, says Mark D. West, a professor at University of Michigan Law School: "Why don't Japanese loot? Because it's not in their culture. How is that culture defined? An absence of looting." A better explanation may be structural factors: a robust system of laws that reinforce honesty, a strong police presence, and, ironically, active crime organizations.
Related
Popular in the Community