Rescue workers in Japan's devastated northeast had to contend with a blanket of heavy snow as they went about their relief efforts Wednesday morning, adding to the list of woes endured by the area worst hit by last week's deadly earthquake and tsunami.
As Reuters is reporting, firefighters and relief teams continued to sift through massive mounds of rubble, hoping to find any sign of life in water-logged wastelands where homes and factories once stood. Unfortunately for desperate family members and friends, the snow weakens chances of finding loved ones alive.
"People are still working, the army is out here," said Patrick Fuller of the International Red Cross Federation. "But the fire service has taken off because they are worried they won't get back to their base because of the snow."
View live updates from Japan here.
View photos of survivors and the ongoing relief efforts below: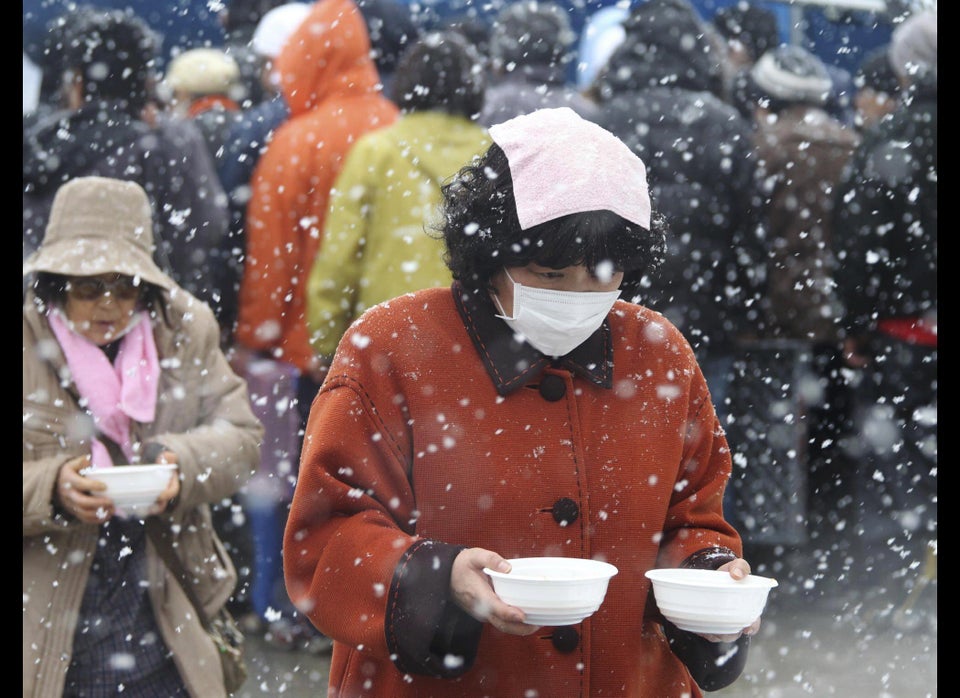 Japan Earthquake Aftermath
Related
Popular in the Community