The massive 8.9-magnitude earthquake in Japan today, March 11, 2011, triggered tsunami warnings across the Pacific Ocean. One of the biggest earthquakes recorded in history, it was followed by more than 50 aftershocks, many of them with a magnitude greater than 6.0.
Shocking raw video footage has emerged from Japan and the Pacific Ocean. But what areas were most impacted by the quake? The epicenter of the earthquake was near the east coast of Honshu, Japan, 231 miles northeast of Tokyo. (See maps from USGS below.)
Also, be sure to see the numerous Japan earthquake resources launched today by Google, including a People Finder.
Epicenter of the Japan earthquake: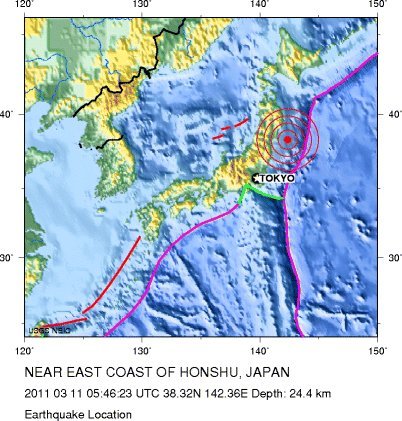 Intensity of the Japan earthquake: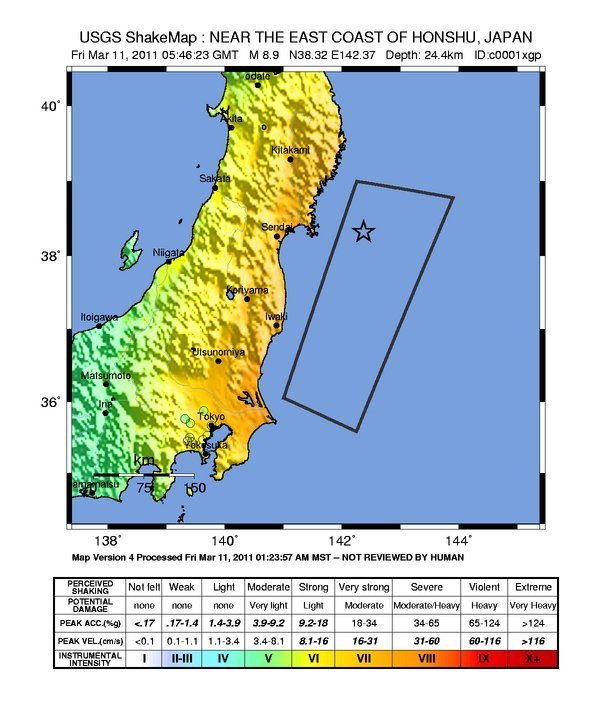 Seismic hazard of the Japan earthquake: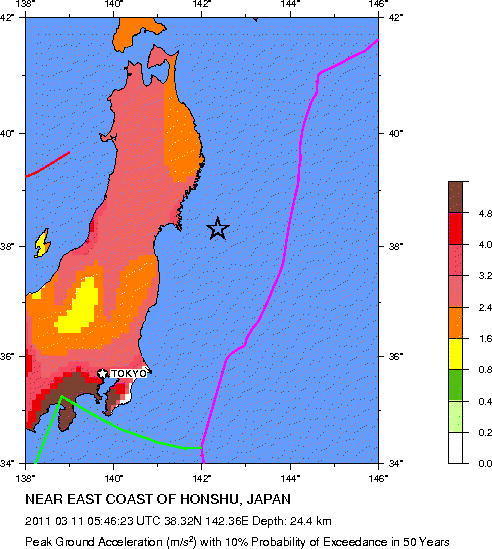 Aftershocks of the Japan earthquake: