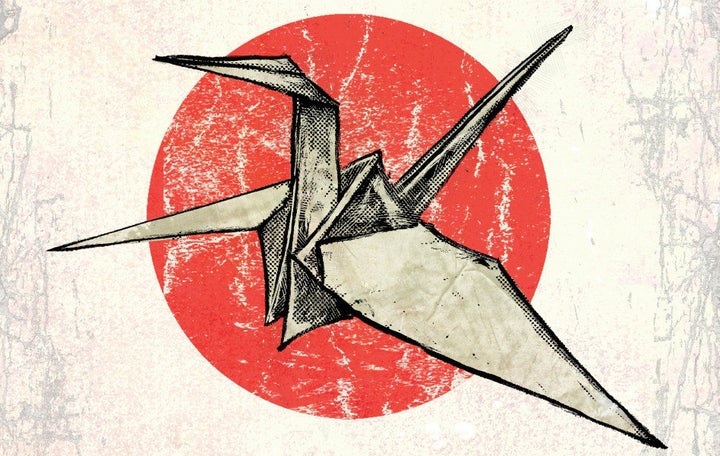 The world was shocked at the destruction caused by the earthquake and tsunami that devastated Japan in March, 2011. 20,000 people were killed.
After the devastating earthquake, people from all over the world have found ways to help, and Kizuna: Fiction For Japan is one that is new and unique. 75 authors from around the world answered the call to provide fiction for the anthology. These authors live in Japan, Germany, Spain, Italy, the UK, New Zealand, Singapore, France, the U. S., Australia, Canada, and other countries.
All of the proceeds will go to helping orphans in the disaster-devastated areas of Miyagi, Iwate and Fukushima via the Smile Kids Japan and Living Dreams (NPOs / social benefit organizations) who are working together on Smiles and Dreams, a program to help the orphanages in those locations. From helping with immediate needs, to setting up long term programs to empower the children to dream again and help them realize their goals, Smiles and Dreams is a grassroots project that gets the money directly to those in need.
Brent Millis lives in Japan and he put the Kizuna project together. He was floored by the devastation and wanted to do something concrete to help Japan get back on its feet. "The desire to put this project together came from my sense of helplessness," he said. "The entire nation, for better or worse, was being crash-schooled in the horror of disaster."
He grew weary of endless images of death and destruction filling the airwaves. "It was frustrating to watch the numbers of the dead mount and to listen to the soundbites of those who just barely survived, lost their families or both."
Each author told a unique tale, sometimes from a personal perspective. U. S. author Trent Zelazny said, "The story, like most of work, is an examination of my self, which unfortunately is not as pretty as I'd like. If you love self deprecation, you should definitely write stories."
When Zelazny invited me, Elizabeth Black, to the Kizuna project, I remembered abandoned and homeless pets during Hurricane Katrina in the U. S., and I was moved to write a dark story about cats, my favorite animals, and their will to survive despite horrific abuse.
Ken Asamatsu, who located many of the Japanese authors and translated some stories from Japanese to English, described his story as a nearly thirty year old personal experience. The "friend of mine" in his story is himself.
"My story on Kizuna is not a fiction but a true," Asamatsu said. "It was 1976. All true... a strange experiment." Japanese author Shinya Gaku was invited by Asamatsu, and he wrote of his experience during the quake: "A day simple but complicated. The wonder and menace of the nature." Iino Fumihiko, another Japanese author, said that after death, the soul is alive, and to always have hope.
The stories range from horror to bizarro, humor, crime, and much more. U. S. author Melissa J. White's story is a tribute to Japan: "When I was living in Japan, I was amazed at how important beauty was to the Japanese culture," she said. "Taking a short trip to a shrine during Plum Blossom season uncovered a different side of Japan for me."
Italian author Massimo Soumaré, like Ken Asamatsu, found many of Kizuna's authors. "I was inspired by looking Hiroshige's one xylography," he said regarding the influence for his story. "Then I put in the story the female characters of two cycles of my works."
Nickolas Furr turned to his love of gaming for inspiration. "I wanted to tell this story from the point of view of an NPC (non-player character) and make him fully three-dimensional," he said. "I think it's a disturbing POV, primarily because anyone who has ever played any sort of role-playing game has killed off any number of people - any of whom could have been this man."
Author Joe Pulver, who lives in Berlin, Germany, was inspired by the name of a woman he knew. "On an internet thread she'd mentioned a couple of jazz tunes and I was suddenly in a club, trumpet in hand, playing a tune for her . . ." Each story is a unique individual perspective and there are stories in this anthology that will appeal to everyone. There's a massive amount of talent behind Kizuna: Fiction For Japan, and these stories--most approximately 1,000 words--will inspire, scare, impress, astound, and thrill you.
The word Kizuna means "bond" in Japanese. Help spread the word about this book and the relief effort behind it to create your own special bond with the people of Japan.
Related
Popular in the Community