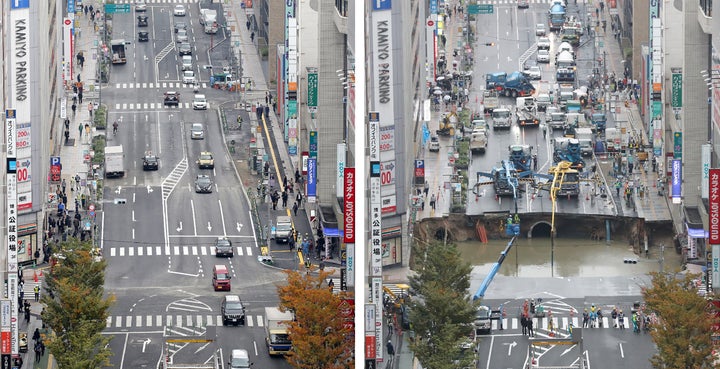 It took just two days for workers in the coastal city of Fukuoka to fill in the hole ― described as 98 feet long and 49 feet deep ― and repair the road and water mains, according to local reports. The city reportedly spent the following days testing the road to make sure it was safe before opening it to the public Tuesday morning.
When they did, the city offered a "sincere apology" to those who had been affected by the Nov. 8 collapse, Fukuoka Now reported, citing a release on the government's website.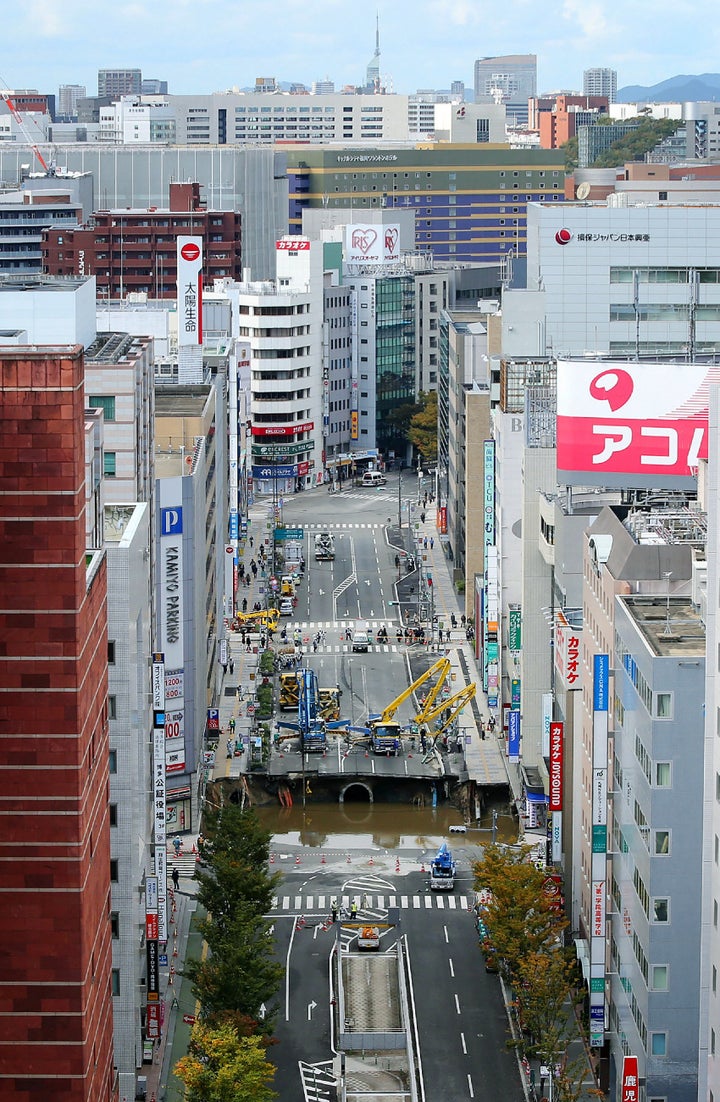 "We took careful measures so as not to trigger secondary accidents, and there were no casualties during the restoration process thanks to the hard work of all who took part of the construction work," the city stated.
City officials had suggested that the collapse was sparked by subway construction. In their statement Tuesday, the city said it has asked the Land, Infrastructure and Transportation Ministry to investigate what caused the sinkhole.
Internet users around the world have meanwhile reacted with amazement at the city's efficiency while comparing the speedy work to repairs in their own city.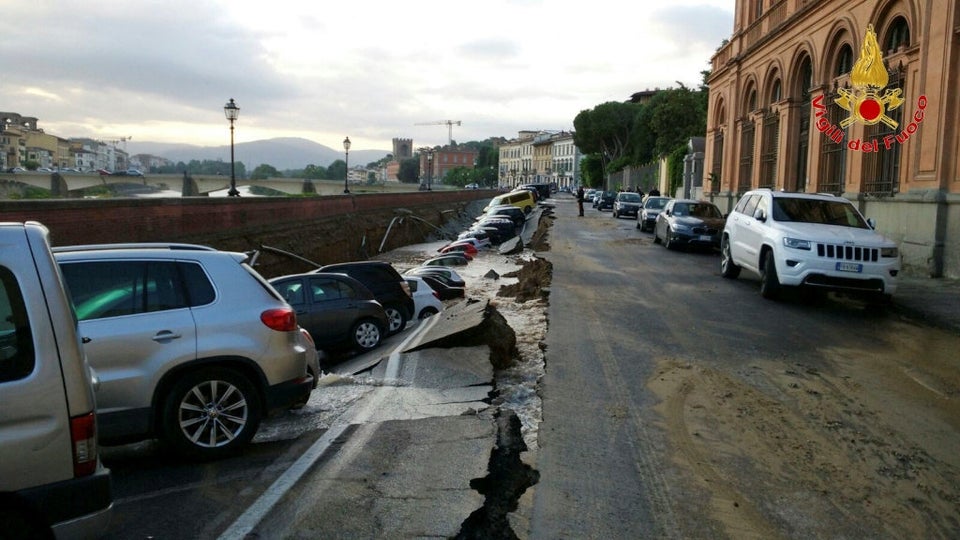 Road Sinks And Disappears In Florence, Italy
Popular in the Community