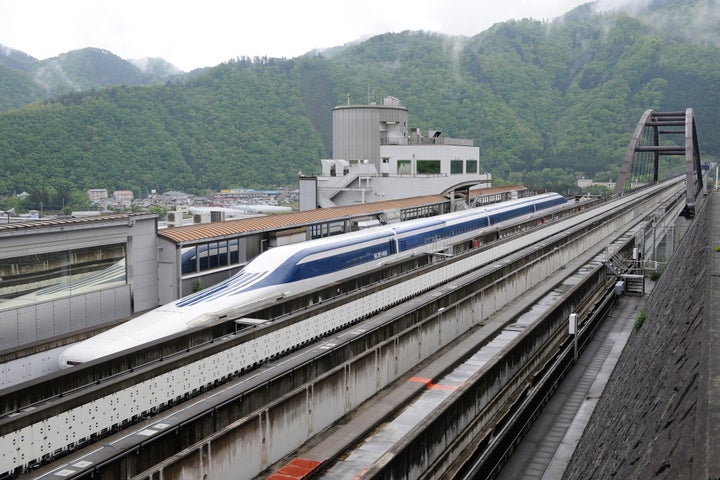 President Obama has been talking about building a high-speed rail system in this country practically since he took office, an ambitious plan that would potentially connect Chicago to St. Louis, Orlando to Miami and Portland to Seattle, among other big urban areas in the country.
Last week, the administration called for Congress to authorize a huge system that would cost $53 billion over a six-year span.
It seems, though, that we've been beaten to the punch: The New York Times reports that the Central Japan Railway Company will proceed with plans to build the fastest train the world, linking Tokyo and Nagoya. China has already laid claim to the fastest train the world, with top speeds of 220 miles per hour.
The line, which will cost roughly $64 billion, will run at speeds at around 310 miles per hour (which will reduce travel time from 95 to 40 minutes), making it the new fastest train on earth.
The train will use magnets to reduce friction and increase speed.
The one major catch: Japan aims to complete the line by 2045--at which point it will likely no longer hold the title of 'world's fastest.'