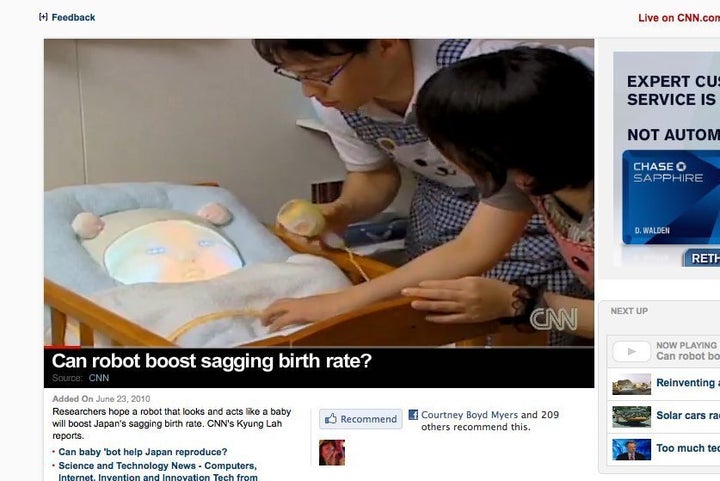 Can a robotic baby encourage couples to reproduce--and help Japan boost its low birth rate?
Researchers, who have created a cooing, crying, sneezing baby simulator named "Yotaro," hope so.
They hope that the infant-like machine will "trigger human emotions" that make couples "want to have their own baby," CNN reports.
In an effort to increase the birth rate, Japan's government is offering to pay families a monthly stipend per child, but the leaders of the Yotaro project believe the "robotic encouragement" may be more effective.
Do you think it could work? Watch CNN's report below, then leave us your thoughts in the comments section below.
Popular in the Community