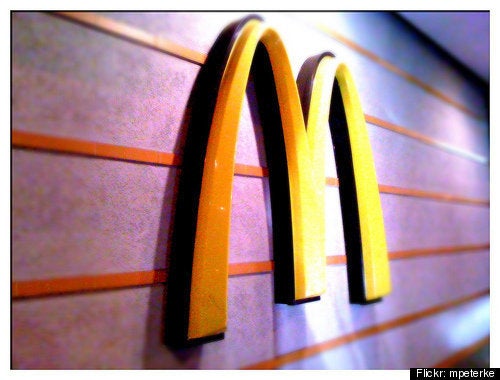 Bloomberg asks, "What happens when you put the world's best-selling handheld game machine in the world's biggest burger chain?" Japan has the answer: the McDonald's Nintendo console.
McDonald's and Nintendo have been partners in Japan for years. For instance, in 2007, McDonald's began offering Nintendo DS Wi-Fi in its restaurants, encouraging customers to bring in their Nintendo consoles and play while dining.
Now, Bloomberg reports, McDonald's restaurants in Japan are training employees on official McDonald's Nintendo DSi consoles. The 'games' teach employees practical tasks like assembling burgers and cleaning their work stations. Trainees can take the consoles home with them and learn during their commute.
Hideki Narematsu, a McDonald's human resource manager, says the gaming consoles help employees learn much faster than the old training methods.
Related
Popular in the Community