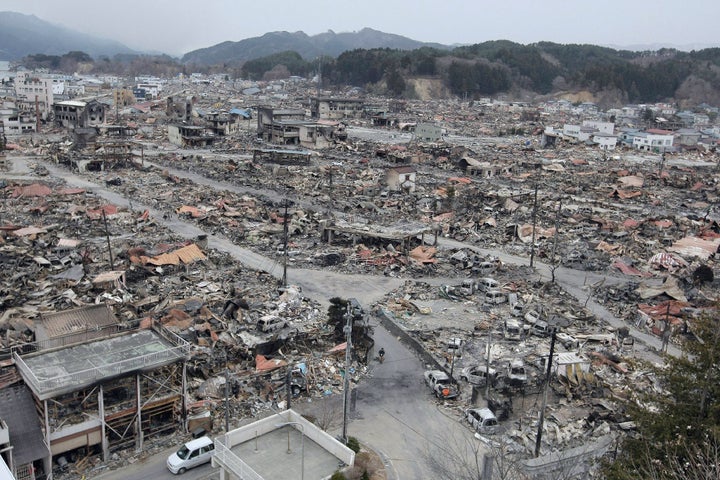 TOKYO -- The operator of Japan's stricken Fukushima Dai-Ichi nuclear power plant says a fire has broken out again at its No. 4 reactor unit.
(SCROLL DOWN FOR LATEST UPDATES)
Tokyo Electric Power Co. spokesman Hajimi Motujuku says the blaze erupted early Wednesday in the outer housing of the reactor's containment vessel. Fire fighters are trying to put out the flames. Japan's nuclear safety agency also confirmed the fire, whose cause was not immediately known.
On Tuesday, a fire broke out in the reactor's fuel storage pond – an area where used nuclear fuel is kept cool – causing radioactivity to be released into the atmosphere.
Reuters reported that two workers are missing inside the plant, and a Japanese official said that there was a crack in the roof of the No. 4 reactor.
Officials are struggling to address the failure of safety systems at several of the plant's reactors after Friday's massive earthquake and tsunami.
Related
Popular in the Community