When the recent quake hit Japan, I was on board a ship in Indonesia, watching in horror as the disaster played out. Since then, as a diver and underwater photographer, I have been thinking a lot about the devastation--especially the radioactive water and waste that have entered Japan's coastal waters, threatening the marine wildlife that calls these waters home. While the leakage has stopped for the moment, the long term consequences remain unknown.

In 2008 I spent over four months exploring the waters of Japan and photographing wildlife in the nation's diverse marine ecosystems, from the frozen winter seas off Hokkaido to the tropical waters of the Ogasawara Islands and the temperate realms of Suruga Bay near Tokyo. In each location, my dives were like swimming through the chapters of a fairytale where a compelling cast of characters lived together in picturesque undersea settings. In Suruga Bay, located south of the Fukushima nuclear plant, I was especially struck at how two vastly different worlds can coexist in the essentially the same place. Stretching on my wetsuit and walking into the sea each day, I left behind a world bustling with cars, trains, jets and crowds of people and found myself submerged in place that was teeming with wildlife. Marine catfish swirled in schools over volcanic sands, moray eels slithered over soft corals and a tiny yellow goby peered out at me from its soda can home. It is a world that few ever visit, yet is vital to all.

The currents and gyres that bathe Japan's islands with nutrients now carry radioactive particles further into the sea, and those particles are being consumed by marine wildlife. Recent reports have stated that sand lance that live off the coast near the power plant have been found to contain radioactive counts millions of times higher than normal. In talking with my friend and colleague Dr. Jon Whitman, an evolutionary marine biologist at Brown University, I learned that radiation is concentrated as it moves up the food chain, so as other animals prey on species such as sand lance or even seaweed, the problem gets magnitudes worse. Migratory species will carry elements such as caesium in their bodies far from Japan, where this radioactive food chain could plausibly continue and multiply.

Although much of my work these days is focused on marine conservation, my National Geographic magazine coverage of Japan's ocean wildlife was originally produced simply to take readers to a unique place and introduce them to spectacular animals. In hindsight, perhaps it will serve as a visual record of how things looked in the days before the disaster.
Photos below are from Brian Skerry's upcoming book, "Ocean Soul," available November 15th.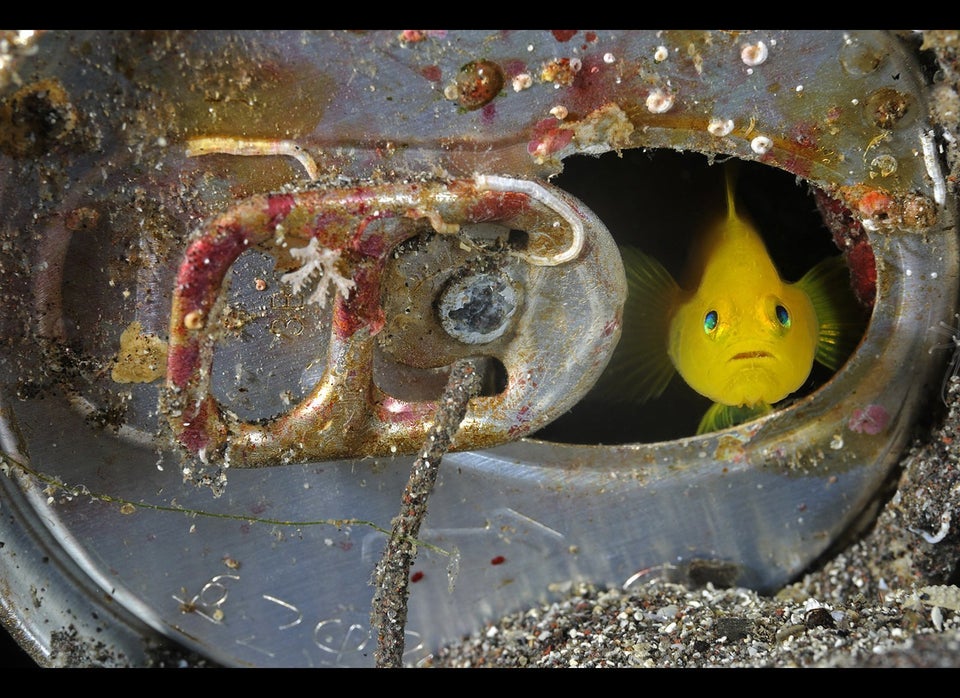 Japan's Ocean Wildlife (By Brian Skerry)
Brian Skerry is an award-winning National Geographic photojournalist specializing in marine wildlife and underwater environments. His work has also been featured in countless publications worldwide including Smithsonian, BBC Wildlife, Esquire and Audubon. Brian frequently lectures on photography and conservation issues having presented at venues such as TED Talks, The National Press Club in Washington, DC and the Royal Geographical Society in London. He is a regular guest on programs such as TODAY, CBS Sunday Morning and Good Morning America. Brian resides in Massachusetts with his family.
Popular in the Community