As beautiful as traditional ryokans or inns in the Japanese countryside can be, they are sometimes intimidating, at least to my wife and me. There are procedures and rules known to most of their clients but not to us -- and reading about them goes only so far once you've actually arrived at the front door. The language barrier doesn't help -- and neither does the tatami-mat seating at dinner, for which our knees and hip joints were not designed.
On our recent trip to Japan, we stayed in three luxurious country inns (all easily accessible by train) that were more approachable, with striking surroundings that drew on both local and Western design -- and with the tables and chairs at meal time plus cushy bedding for a good night's sleep. Enough English was spoken to permit genuine friendly interaction with little awkwardness.
Yet these inns are not pandering to foreign tourists: At only one of them were there any other non-Japanese guests when we visited in March (it was pre-cherry-blossom off-season). The clientele seemed to be urban Japanese on a wide age spectrum from couples in their 20s or 30s planning mountain hikes (or not) to people of riper years there to enjoy the hot-spring bathing. All offered strictly seasonal cooking using local ingredients -- and local sakes too.
The three we visited were these:
Niki Club Resort was founded in 1986 with architecture by the distinguished Akira Watanabe, using the same type of volcanic stone employed by Frank Lloyd Wright at the Imperial Hotel in Tokyo (completed in 1923). There have been two expansions since then, most recently a group of guest houses, a full-scale spa, a restaurant and other facilities by the Terence Conran firm, which almost amount to a separate spa-hotel. Beyond pleasing their guests, the owners' aim is to build up a community of artists and artisans; already studio space is being used by glass blowers and ceramicists (guests can schedule hands-on lessons in these facilities), and there are no less than three grand pianos in various public rooms. The extensive woodland harbors an outdoor amphitheater whose stage is made of stone and polished stainless steel, and hot-spring baths (separate facilities for men and women). In a building adjacent to the hotel's big vegetable garden, we ate a simple homey lunch upon arrival; I was given a lesson in cutting soba noodles (something I'd always wanted to know and can now do with reasonable competence). Our accommodation had both a Western bedroom and a tatami room (guess which we used); the bath tub was of cedar wood, and the coffee making gadget was not the expected Nespresso machine but packs of whole beans, a hand-cranked grinder and pour-over gear. Dinner was French-influenced Japanese and was prepared and served with considerable elegance; for breakfast there is a choice of Japanese or Western cooking. The Niki Club's jitney collected us and a few other guests from the station, and when we departed, a local taxi was summoned; unexpectedly, it was a London cab done up with curtains on the windows, plush red carpeting and leather upholstery.
Satoyama Jujo is nestled in the mountains of Niigata prefecture - blanketed in beautiful snow when we were there. We were greeted among massive Japanese-style timber beams in a soaring entrance hall and were seated before a wood-fired stove while we registered and had a welcome drink. Then we progressed through increasingly modern and bright spaces until we reached a white-painted lounge that was pure Skandi-modern assembled with wit and good taste (hot and cold drinks, including alcohol, are freely available in this and another lounge). Our room had a deep cedar tub on the balcony (with electronic gadgetry to keep the water at the proper temperature), and it was a particular joy to sit submerged in hot spring water looking out at the snow, with mountains in the distance. This would be delightful in any weather. (The inn also contains lovely communal bathing facilities, but we seemed spend most of our bath time on our own little balcony.) The food was purely Japanese, but with an up-to-date flair reflecting the chef's lively imagination: he is not constrained by tradition, but his dishes are deeply rooted in it. The cooking could be spectacular and was consistently interesting, beautiful and delicious. We ate sometimes in the main dining room and sometimes in a private room - and always sitting on Western-style chairs at a Western-style table. There's a shop selling beautifully chosen household items, mainly of Japanese design, but some European as well. A short taxi-ride away is the town of Shiozawa, which has a fascinating fabric museum (where demonstrations of weaving traditional cloths are given; some of these techniques are classified by UNESCO as Intangible Cultural Heritage) and a reconstructed Meiji-era shopping street that was well worth a couple of hours of our time.
Meigetsuso. The décor in the public areas here is a sort of French provincial-clubby mashup, with carved wooden furniture, painted wrought-iron café-style tables and chairs - and with traditional Japanese elements throughout. It is particularly strong on hot spring baths: Our room had a stone bath in its private garden, and in addition to the usual men's and women's baths there are "family" baths, which Jackie and I could use together (you just flip the do-not-disturb sign at the entrance to ensure privacy). Our accommodation had both tatami and Western facilities for sleeping and eating: Food was served in the room by an attendant who saw to our needs throughout the stay. Meigetsuso is a little more cluttered and old-fashioned than the other two, but no less comfortable; though not big, it has grown over the years, and it is almost possible to get lost in its maze of corridors, not that there's any harm in that. In addition to a printed list of wine and sake, there is a temperature-controlled room from which you can select the drinks you want with your good kaiseki dinner. The nearby town is Kaminoyama, which has an interesting local museum in a reproduction of Kaminoyama Castle, as well as a group of seventeenth-century samurai residences, one of which is open to the public. As a spa town, it offers free public foot baths, and not far from the station is the Kamin department store. You might find the clothing to be dowdy, but the ground-floor food department provides a spanking-fresh survey of seasonal produce from the region and beyond. A nice touch at Meigetsuso is that when you get a taxi from the station, the hotel picks up the fare.
Niki Club Resort. 2301 Takaku-Otsu Michishita, Nasu-gun, Nasu-machi, Tochigi Prefecture 325-0303. +81 28 778 2215; niki-club@nikiclub.jp; http://www.nikiclub.jp/en/index.html. Double rooms, with breakfast and dinner, start at around $350 but can get far more costly depending on accommodation, date and availability.
Satoyama Jujo. 1209-6 Oosawa, Minami-uonuma, Niigata 949-6361. +81 25 783 6777; http://en.satoyama-jujo.com/. Double rooms, with breakfast and dinner, start at around $330 depending on accommodation, date and availability.
Meigetsuso. 5-50 Hayama, Kaminoyama, Yamagata Prefecture 999-3242. +81 23 672 0330; kikuchi@meigetsuso.co.jp; http://www.meigetsuso.co.jp/english/. Double rooms, with breakfast and dinner, start at around $275 depending on accommodation, date and availability.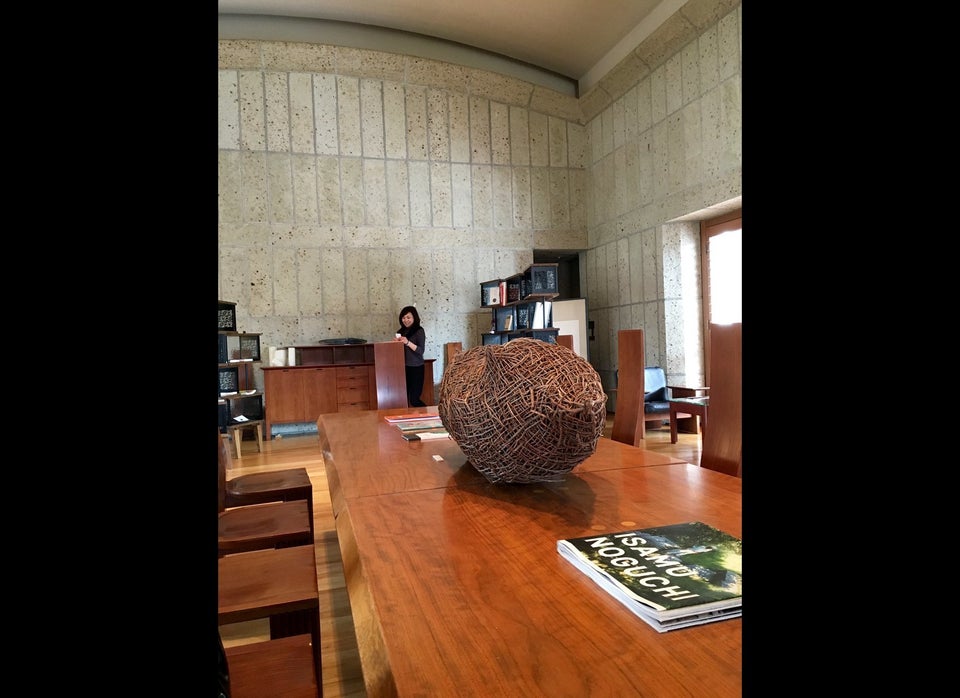 Modern Inns Blend Japanese and Western Style