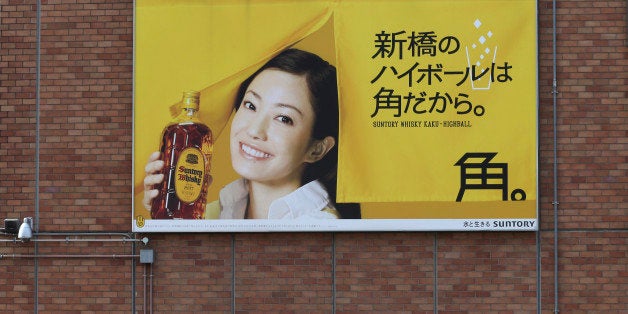 Thirsty for knowledge, Masataka Taketsuru began knocking on the doors of Speyside distilleries and pressing onward even as hotel managers refused him service for being a foreigner. But the mustachioed, 25-year-old Japanese chemist persevered with his fact-finding mission, going on to help the Land of the Rising Sun produce a spirit rivaling those of Scotland's famous peat bogs.
Taketsuru's quest to study Scottish whisky-making techniques began nearly a century ago, with him returning to Japan and applying what he'd learned to his country's first distillery in Yamazaki — the beginnings of beverage behemoth Suntory. Later he opened his own distillery in Yoichi, which evolved into the world-renowned Nikka whiskey company. Japanese distilleries tailored the Scotch method to domestic palates while maintaining the country's relentless pursuit of perfection. The result? A spirit lauded for "delicate" and "subtle, yet refined" flavor, says Suntory's U.S. Brand Ambassador Gardner Dunn, maintaining Japan's track record of creating its own — often superior — versions of Western products.
Swilling a whiskey highball after work was "the modern thing to do, a rejection of the past of drinking sake and soju."
Japan's first exposure to whiskey came from Commodore Matthew Perry's 1854 expedition to boost foreign trade with his gift of a 110-gallon barrel of whiskey to the emperor. For the next 50 years, the Japanese concocted their own, often-toxic versions of "whiskey" — grain alcohol mixed with spices, fruit juice and even perfume. Taketsuru, a chemist and the son of a sake distiller, appreciated the need to make whiskey properly in order to keep their industry afloat; his supervisors sent him to learn straight from the source.
Taketsuru set sail for Scotland in 1918, where he was prepared to knock on every distillery door to secure an apprenticeship. He eventually landed two at Longmorn and Hazelburn distilleries, filling a couple of notebooks with meticulous, illustrated notes. He stayed with the Cowan family near the University of Glasgow, where he studied chemistry as part of his whiskey education — and fell in love with their daughter Rita. Against her family's wishes, the two married and settled in Japan in 1920.
Shortly thereafter, Taketsuru met Suntory founder Shinjiro Torii, who charged him with establishing the Yamazaki distillery. A decade after Yamazaki opened near Kyoto, in 1923, Taketsuru opened his own distillery in Yoichi, where the cool, moist climate closely resembled Scotland's. So began a fierce, decades-long rivalry between Suntory and Taketsuru's company. With a largely domestic market — protectionist tariffs limit imports — homegrown competition has driven Japan's quest for quality whiskey.
The Imperial Navy guzzled whiskey in the 1930s and '40s, as did U.S. occupying forces after World War II. Whiskey then emerged as the drink of the corporate, "aspirational salaryman," says Chris Bunting, author of Drinking Japan: A Guide to Japan's Best Drinks and Drinking Establishments. Swilling a whiskey highball after work was "the modern thing to do, a rejection of the past of drinking sake and soju."
But as those drinkers aged, Japanese youth began to view whiskey as an unhip, old man's drink. The tide turned in whiskey's favor again about 15 years ago, when Japan began earning accolades at international competitions. Most recently, the country won the Whisky Bible 2015's coveted World Whisky of the Year title — its first ever — for Suntory's Yamazaki Sherry Cask 2013. Today, Japanese whiskey is a $6 billion industry, and Suntory is the world's fourth-largest whiskey producer. Nikka saw European sales jump 45 percent last year alone. But Japanese whiskeys remain somewhat hard to find outside Japan, often selling for $50 a bottle or more.
Although Japan models its whiskey closely after the Scotch variety — even likewise omitting the "e" — it has its own distinct flavor. It's often aged in mizunara oak casks, which impart spicy coconut flavors and incense aromas. With some exceptions, like Suntory's Hakushu, Japanese whiskeys tend not to be peaty, but instead have "a subtleness … designed for the Japanese palate," Dunn muses. In the Whisky Bible 2015, author Jim Murray waxes on about Yamazaki Sherry Cask's "light, teasing spice" finish and exquisitely bold nose.
Like cars and electronics, whiskey is another example of Japan diligently studying Western techniques, guided by the belief that "it's never good enough," Dunn says. And if that means lovely drams that only get better, then kampai to that.
Support HuffPost
The Stakes Have Never Been Higher
Related
Popular in the Community