The order itself was carefully worded to ban Muslims while not mentioning the religion by name (which would clearly violate the First Amendment). The government used a similar tactic in 1942, when President Franklin D. Roosevelt signed an executive order aimed at Americans of Japanese descent that did not specifically say Japanese-Americans.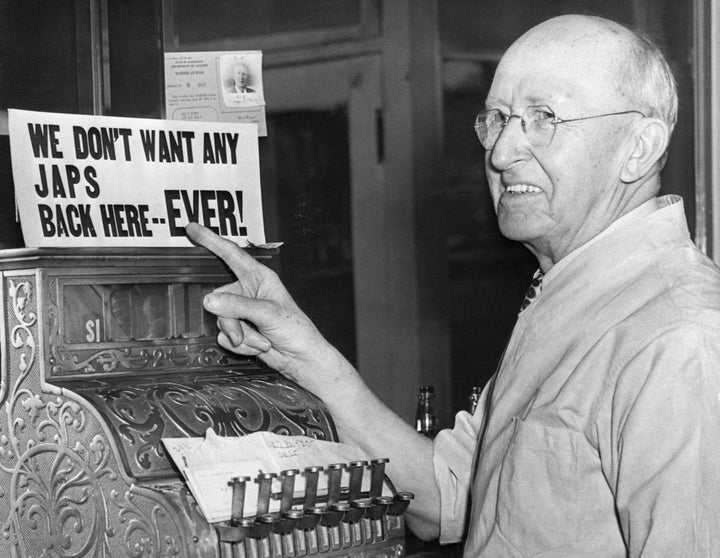 That order led to the mass "internment" of more than 120,000 people of Japanese descent, many of whom were U.S. citizens. Fred Korematsu, then 23, was one of the few who spoke out against the action, for which he was arrested and convicted of defying the government's order (the conviction was vacated in 1983).
In 2004, Korematsu reflected on the extraordinary, decades-long legal battle it took to clear his name and the names of his fellow Japanese-Americans. (In 1988, Congress passed a law acknowledging that the imprisonment of Japanese-Americans had been unjustified and that, according to a Supreme Court ruling, the group never actually presented the threat the government claimed.)
Fears and prejudices directed against minority communities are too easy to evoke and exaggerate, often to serve the political agendas of those who promote those fears.

Fred Korematsu
"Fears and prejudices directed against minority communities are too easy to evoke and exaggerate, often to serve the political agendas of those who promote those fears," he wrote. "I know what it is like to be at the other end of such scapegoating and how difficult it is to clear one's name after unjustified suspicions are endorsed as fact by the government.
"If someone is a spy or terrorist they should be prosecuted for their actions. But no one should ever be locked away simply because they share the same race, ethnicity, or religion as a spy or terrorist. If that principle was not learned from the internment of Japanese Americans, then these are very dangerous times for our democracy."
Korematsu died in 2005, seven years after President Bill Clinton awarded him the Presidential Medal of Freedom, but his daughter Karen continues to honor his legacy at the Fred T. Korematsu Institute in San Francisco.
Jan. 30 marks Korematsu's 98th birthday (honored in California as Fred Korematsu Day). We asked his daughter to weigh in on Trump's Muslim ban and what she thought her father might have said. Here are her emailed replies.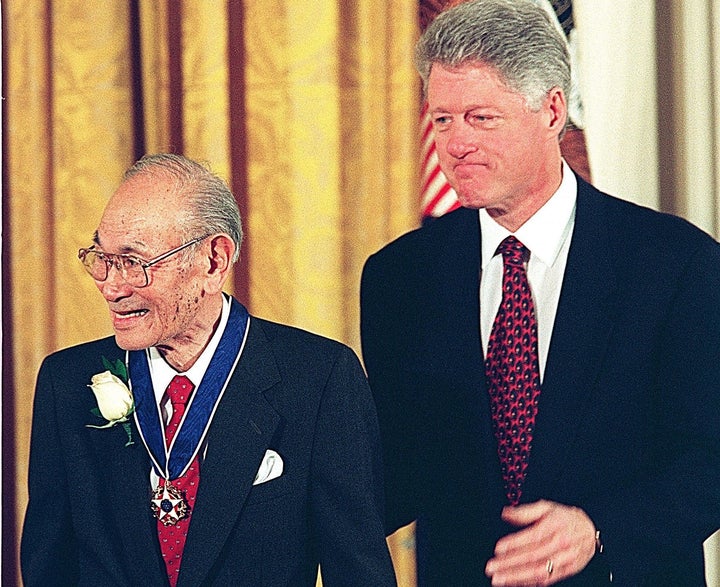 HuffPost: What are your reactions to Trump's executive order this weekend? What would your father think?
Karen: Seventy-five years ago, during World War II, Franklin Roosevelt used the Office of the President to issue Executive Order 9066, which authorized the forced removal and mass incarceration of all Japanese Americans on the West Coast. Specifically, the Executive Order gave the authority to the Secretary of War and any military commander designated by him "to prescribe military areas ... from which any or all persons may be excluded." Note, and analogous to today, the Executive Order does not mention Japanese Americans by name.
While I, and so many other Americans, celebrate my father's birthday today, I am reminded of the power of Executive Orders considering the news. My father believed that you must stand up for what is right. It is important that we stand on the right side of history and not repeat the dangers of the past.
HuffPost: What lessons from your father's experience should we keep in mind during Trump's presidency?
Karen: In Korematsu v. United States, the government argued that President Roosevelt's Executive Order and the incarceration of the Japanese Americans was based on military necessity. In his dissent on Korematsu, Justice [Robert] Jackson stated, "[t]he principle then lies about like a loaded weapon, ready for the hand of any authority that can bring forward a plausible claim of an urgent need." Forty years later, documents were discovered that there was no military necessity; Japanese Americans had not committed acts of treason to justify mass incarceration; and our government misrepresented the facts before the U.S. Supreme Court and to the American people.
The lesson learned is that the government wields incredible power and our leaders must use it responsibly. We must hold our government accountable. What is past is prologue and where there are injustices, in the words of my father, we "must stand up for what is right."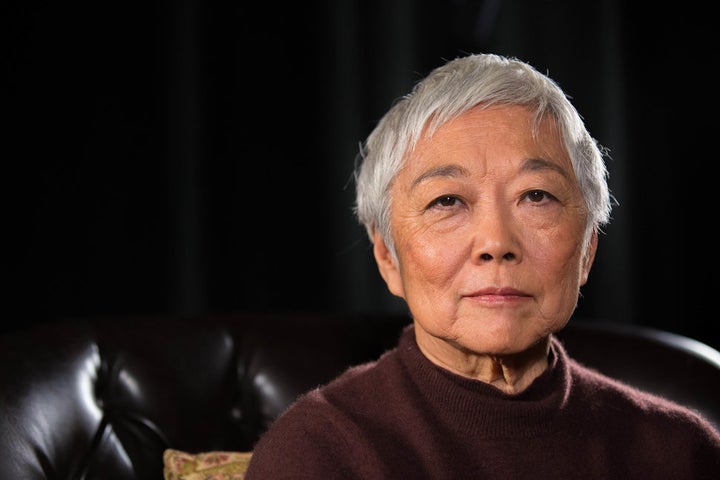 Teddy Yoshikami, who was born at the Tule Lake Segregation Center in California, the largest prison camp the U.S. government built to house Japanese-Americans, told The Huffington Post that she found Trump's executive order to be "ridiculously flawed" and worried he "has not proved himself well thus far" in dealing with "a tremendous learning curve."
"We are a vital and diverse culture that makes America the great country it is," Yoshikami added. "No one group should ever be the scapegoats as the Japanese were during WWII!"
Calling all HuffPost superfans!
Sign up for membership to become a founding member and help shape HuffPost's next chapter