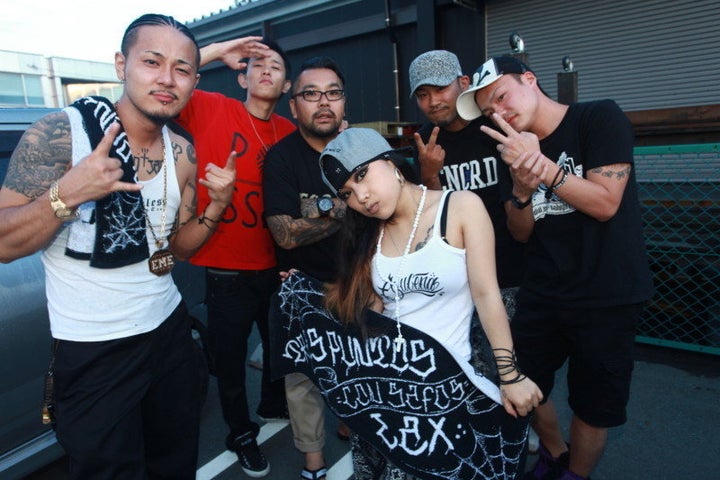 Oversized khaki shorts, white knee-high socks, a plaid shirt and the tattoos to match, a signature look for 'cholos' -- Japanese 'cholos.'
Check out MoNa's video "Azucena":
According to Bangele D. Alsaybar's book Youth Groups and Youth Savers: Gangs, Crews, and the Rise of Filipino American Youth Culture in Los Angeles, in the 1980s and 1990s the Filipino community in East Los Angeles underwent a similar connection with 'cholo' culture. Members of Filipino gangs, like Satanas, referred to themselves as "Pinoy Cholos" and took in the 'cholo' fashion -- some believing the oversized-clothes look originated from early Filipino farm workers.
But the Japanese affinity for Chicano culture seems to be making its mark in the United States as well, where music labels representing Chicano rappers have recognized the East Asia archipelago as an important market for their artists.
The phenomenon in Japan, however, has caught many by surprise, including a California State University Chicano Studies Professor who, while looking for a topic to write about during her graduate studies, picked up a Japanese lowrider car magazine.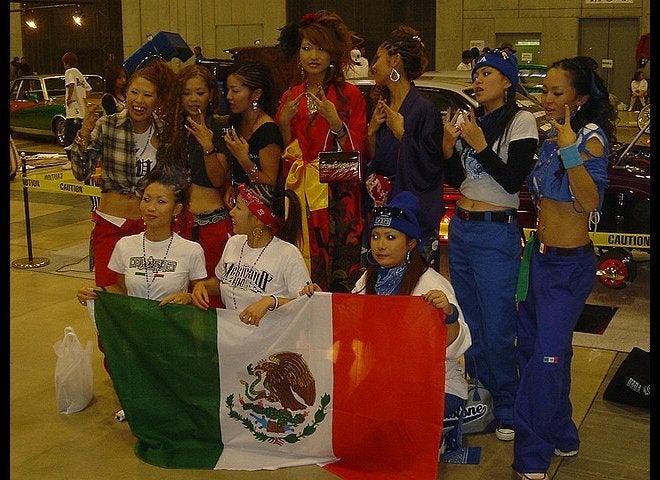 "Cholo" Culture In Japan