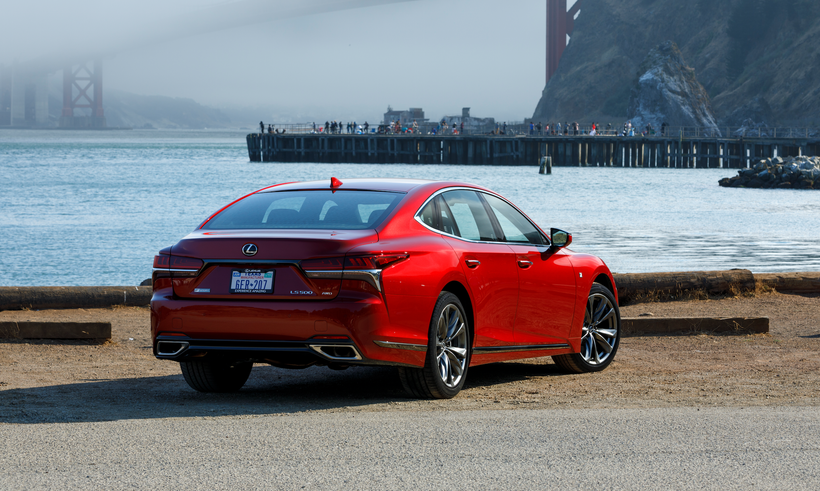 If you've ever seen an automotive TV ad, you know various automakers are forever touting "American Muscle" or "Scandinavian Design" or "Italian Luxury and Performance." But you rarely hear things like "Japanese Craftsmanship" or anything about the fairly specific and identifiable Japanese aesthetic many Americans know and enjoy. The 2018 Lexus LS is going to change that.
I'm behind the wheel of the new 2018 Lexus LS 500, winding my way around Paradise Drive in the small Bay Area town of Tiburon. It's a great combination of power and luxury - both quick and quiet. Suddenly, I notice the door-panel material and stitching on the steering wheel, and it occurs to me: "This car is everything the world loves about Japanese craftsmanship and culture."
As soon as I think it, I realize that statement is really radical. Am I supposed to notice the car is Japanese? For years, I've watched as Japanese car companies (specifically in America) have tried to hide their Japanese-ness in an effort to appeal to American drivers. Ok, that does kind of make sense. If I moved to France, I wouldn't expect to get a job, run for public office, make friends or fit in if I don't learn the language and customs of that country -- it's common sense.
Lately (specifically in America), it's getting harder and harder to make a valid, or even complementary, point about social, political and economic differences between countries and cultures. Everyone wants to celebrate diversity; no one wants to talk about the differences -- you can't have one without the other.
But what if those differences are the very thing that makes culture, food, products, services and travel worthwhile in the first place? I think what Lexus is doing with the new LS is highlighting the car's differences so that the natural conclusion of any driver is "I like this better." You can only have preferences if you acknowledge differences.
The 2018 Lexus LS is the first car I've seen in a long time, maybe even ever, that feels like it's intentionally celebrating its Japanese-ness. Japan has a rich history of art, industry and craftsmanship and a distinct aesthetic tradition. Lexus has infused all that into the LS, and the owners are the real winners.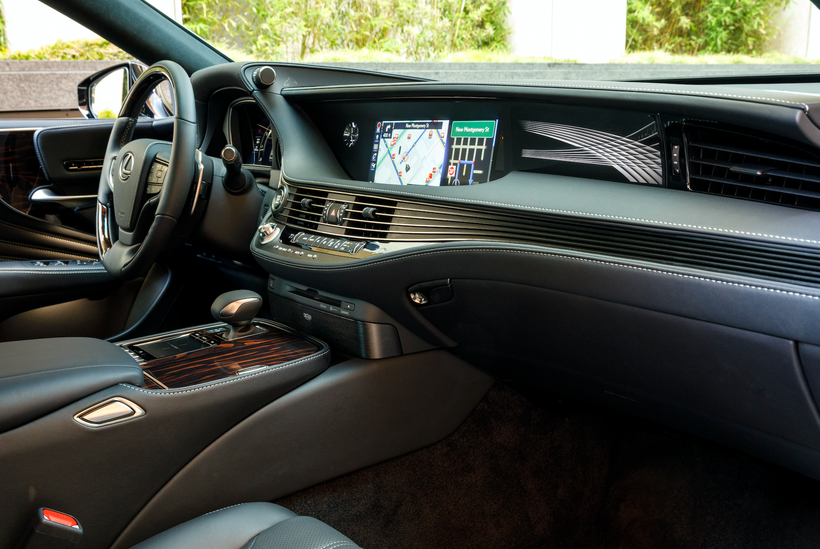 For example, the interior detail in the Executive interior package has a clear origami vibe. It's not just me, and it's not an accident -- they're making these choices on purpose. The press materials provided by Lexus highlight two key concepts that informed the LS' look and function.
One of those is the idea of Omotenashi -- there's no literal translation from Japanese to English, but the general idea is "Hospitality above and beyond." Imagine engineers infusing a car with that Four Seasons- or Disney-like goal of being totally at your service -- it's an amazing idea for an automaker.
Think of all the automotive brand slogans: The ultimate driving machine. Find your own road. Go beyond. The power of dreams. Built for the human race. Now, imagine if a car company's slogan was "How can we serve you?" Crazy, right?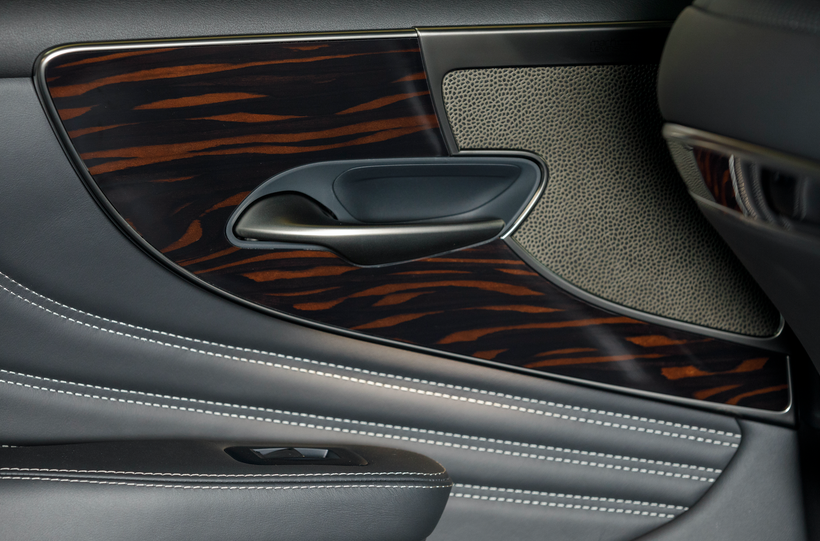 The second is the concept of Takumi -- roughly translated, it means "Artisan." The most tangible example of this is in the real wood herringbone on the door panel surrounding the door pulls of the 2018 Lexus LS 500.
This attention to detail is applied to the cars mechanical bits as well. Horsepower and turbocharging aren't as sophisticated a topic as cut glass and artisan woodworking, but they're just as necessary when creating a luxury car.
For example, there's the LS' high-combustion 416-hp twin-turbo V6 dual-VVTi engine that uses proprietary laser-clad intake-valve seats that were pioneered through years of racing. The turbos feature reworked turbine blades for maximum efficiency. Lexus says it all works together to move the LS 500 from a standstill to 60 miles per hour in 4.6 seconds. Power is sent to the rear wheels, and there's an all-wheel-drive version offered as well.
This is in addition to the adjustable air suspension, optional F SPORT package, available 23-speaker Mark Levinson Reference sound system, on-board Wi-Fi, an amazing full-color head-up display, and dynamic navigation that uses a cloud-based resource to keep maps and obstacles up to date without needing a full map-data update. Again, Lexus is putting into action this idea of serving the driver.
Lexus is also using the LS to introduce Lexus CoDrive. It's a semi-autonomous drive system that features lane-trace assist (keeps you in the center of the lane), radar-based adaptive cruise control, rear cross-traffic alert and a pre-collision system that can help steer around a pedestrian if the driver doesn't intervene.
There's also a gas/electric-hybrid LS 500h that gets a decent 28 miles per gallon in combined city and highway driving -- very good, considering this is a full-size luxury sedan. The gas-only LS 500 gets 23 mpg combined.
One thing I suspect many people like about luxury cars is the in-car information and entertainment tech. For a large luxury sedan, the Lexus LS 500 is missing a few little things that, for some, could become big things. The first is the lack of Apple CarPlay or Android Auto. This is Lexus' flagship, best of the brand name-bearer, it should have the latest tech. Also, the touchpad is great for impressing friends and it is kind of cool. But it's just not as functional or easy to use as some other in-car information interfaces. Yes, it works but not in a manner that's as elegant as the rest of the car.
The 2018 Lexus LS500 starts at $75,000. Lexus officials told us they expect most buyers will add some options, and that the majority of cars sold will sit in the $80,000 range.
It's easy to be cynical about all the tech and fine-tuned details an automaker can throw at an $80,000 car, but this one transcends metal, fuel, leather, and oil. The new Lexus LS is quintessentially Japanese. It's crafted, forged, programmed and tested in the tradition of Japanese art and science we've all enjoyed for decades. Only now, they're taking credit.
REAL LIFE. REAL NEWS. REAL VOICES.
Help us tell more of the stories that matter from voices that too often remain unheard.
This post was published on the now-closed HuffPost Contributor platform. Contributors control their own work and posted freely to our site. If you need to flag this entry as abusive,
send us an email
.