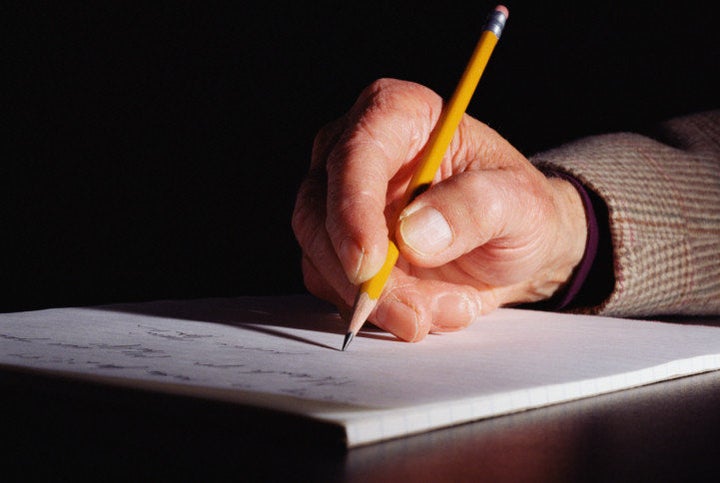 A poetry collection penned by a 99-year-old Japanese woman named Toyo Shibata is a surprising bestseller in Japan. The book, entitled "Kujikenaide," which translates as "Don't Lose Heart" or "Don't Be Too Frustrated," has struck a chord with a Japanese public tired of two decades of recession and thirsting for the wisdom of experience.
When age forced a then 92-year-old Shibata to give up her lifelong hobby of classical Japanese dancing, her son -- no spring chicken himself -- recommended she try an art form that was easier on her back. So, for the first time, she began writing poetry. She wrote for the most part in the evenings after her caregiver had left for the night. She was thrilled when her first poem was published in a newspaper. And when she finished enough poetry to fill a book, she simply published it herself.
She's come a long way since then. Poetry is a tough sell in Japan -- a book is considered a success if it sells 10,000 copies. "Don't Be Too Frustrated" has now sold 1.5 Million copies and counting. It's been at the top of Japan's Oricon bestseller chart for the past two weeks.
Why all the success? Her poems haven't yet been translated, but critics describe her style as down-to-earth and sprightly (fitting for a dancer). Her themes are simple: She writes about her deceased husband, her family and her caregivers. The lessons she imparts: "Everyone is equally free to dream" and "Don't try too hard,"
She's also proof that you can't be too old to fall in love again. In her poem "The Secret" she writes, "Although 98, I still fall in love. I do have dreams; one like riding on a cloud." She wrote that passage about one of her doctors (steamy!).

Shibata also sees her poetry as a way of giving back. In written answers to questions, Shibata told the press, "I'm alive to this age thanks to support from my families, friends, caregivers and doctors and am transforming my gratitude into poetry to tell them, 'Thank you. I'm really happy.'"
Of her adoring fans, she wrote, "A flower bloomed from a century-old tree, and it's all because of your support. Now I have a souvenir to bring to the after-world and boast about to my husband and my mother there."
But before that, she plans to finish at least one more book. Shibata turns 100 in June.