Japanese retailer Belle Maison sells a range of tights for as low as $9 that you can slip right on and wear with your favorite flip-flops, open-toe espadrilles or thong sandals -- no pedicure required. Each toe has its own individual pocket, and the designs are wildly impressive and creative, including watercolor, floral, Parisian and Disney-inspired patterns.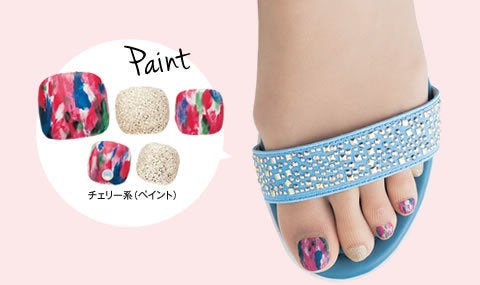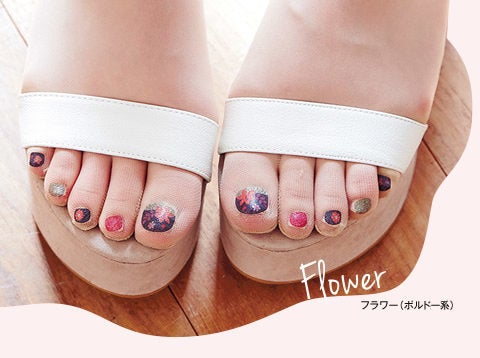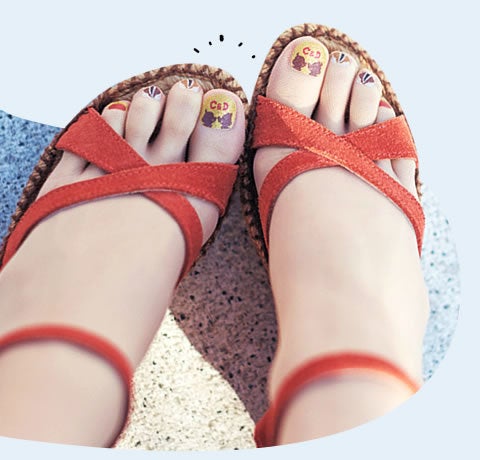 Morales is in "love" with the concept of the product, but Lauer brings up a valid point when he asks, "Isn't the whole idea to be barelegged?"
While we can see these tights being a major hit among older women who sport pantyhose year-round or individuals in search of a stylish way to conceal varicose veins, we still have so many questions running through our minds.
When your feet move throughout the day, won't the painted nails fall out of alignment with your real nails?
Do they come in various sizes to account for an extra long second toe?
What about skin tone variety? There don't seem to be any options.
What if you have tiny or extra-large toenails? Won't that look weird?
How many times can you wear them before the "polish" starts to fade?
What about simpler pedicure designs? You know, classic red, pink or just nude?
Aren't there going to be weird seams on your toes?
Are there knee-high options that you can wear with culottes? Because we'd get too hot in a full control-top.
Would you try Japanese pedicure tights? Tell us your thoughts in the comments section.