Before the turn of the 20th century, photographers in Japan were masterfully experimenting with the use of color. The images of the era, filled with blushing cherry blossoms and azure kimonos, predated the advent of actual color photography. Instead, the medium employed hand-tinting -- or "colorizing" -- turning otherwise sepia-toned prints into portraits and landscapes bursting with pale pinks and light blues.
As a result, "Pale Pink and Light Blue" is a pretty appropriate title for an exhibition of early modern Japanese photography. We have the Museum for Photography in Berlin's Kunstbibliothek to thank for such a gorgeous historical survey, packed with captivating shots of geishas, samurai, shrines, and, yes, the mythic cherry blossoms in bloom.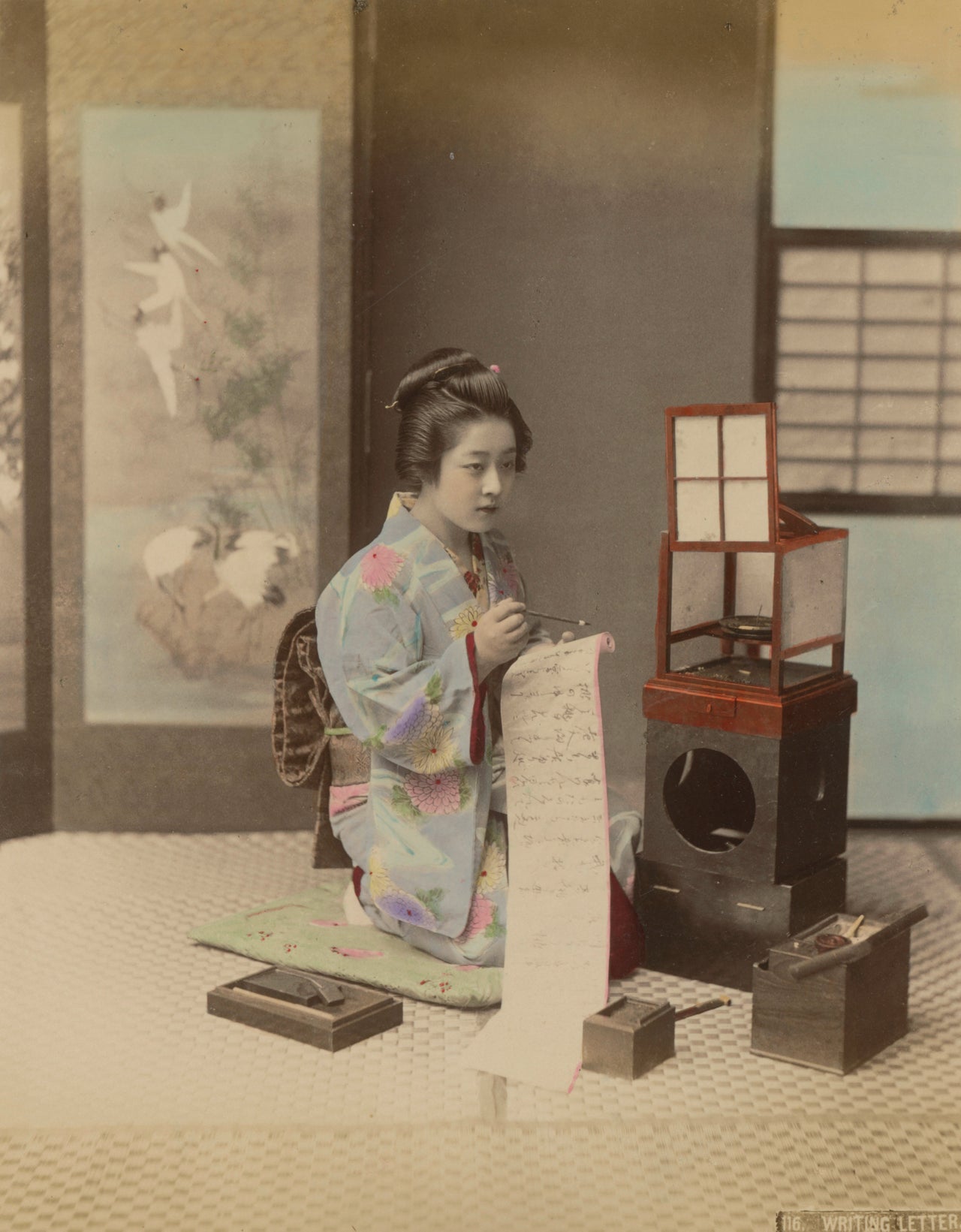 The museum is currently showcasing 200 images captured between 1868 and 1912, the period during which commercial photography first surged in Japan. Photography represented "the absolute embodiment of Western technology and progress," the museum writes in a description for the exhibition. So certain sections of society, particularly those who felt Japan should open itself up to foreign influence, subsequently embraced the medium. Japanese artists and craftsmen followed in the footsteps of the few American and British-owned studios that popped up in the quickly modernizing country in the late 19th century, opening up their own shops that would give way to icons like Ueno Hikoma, Uchida Kuichi, Kusakabe Kimbei and Ogawa Kazumasa.
But how exactly did hand-tinting produce such vivid and saturated images? "Pale Pink and Light Blue" features an array of ethnographic typologies, staged genre scenes, stylized portraits, nature studies and architectural photographs, most of which began as monochrome photographs. Many of the photographers used either albumen (found in egg whites) or salt printing to capture the original image from a negative. From there, those photos would be hand-colored using watercolors or a variety of pastels, oils and dyes, a painstaking process that involved applying paint to the surface of the image using brushes, fingers or other utensils. (Compare this to the contemporary method of colorizing photos: Photoshop.)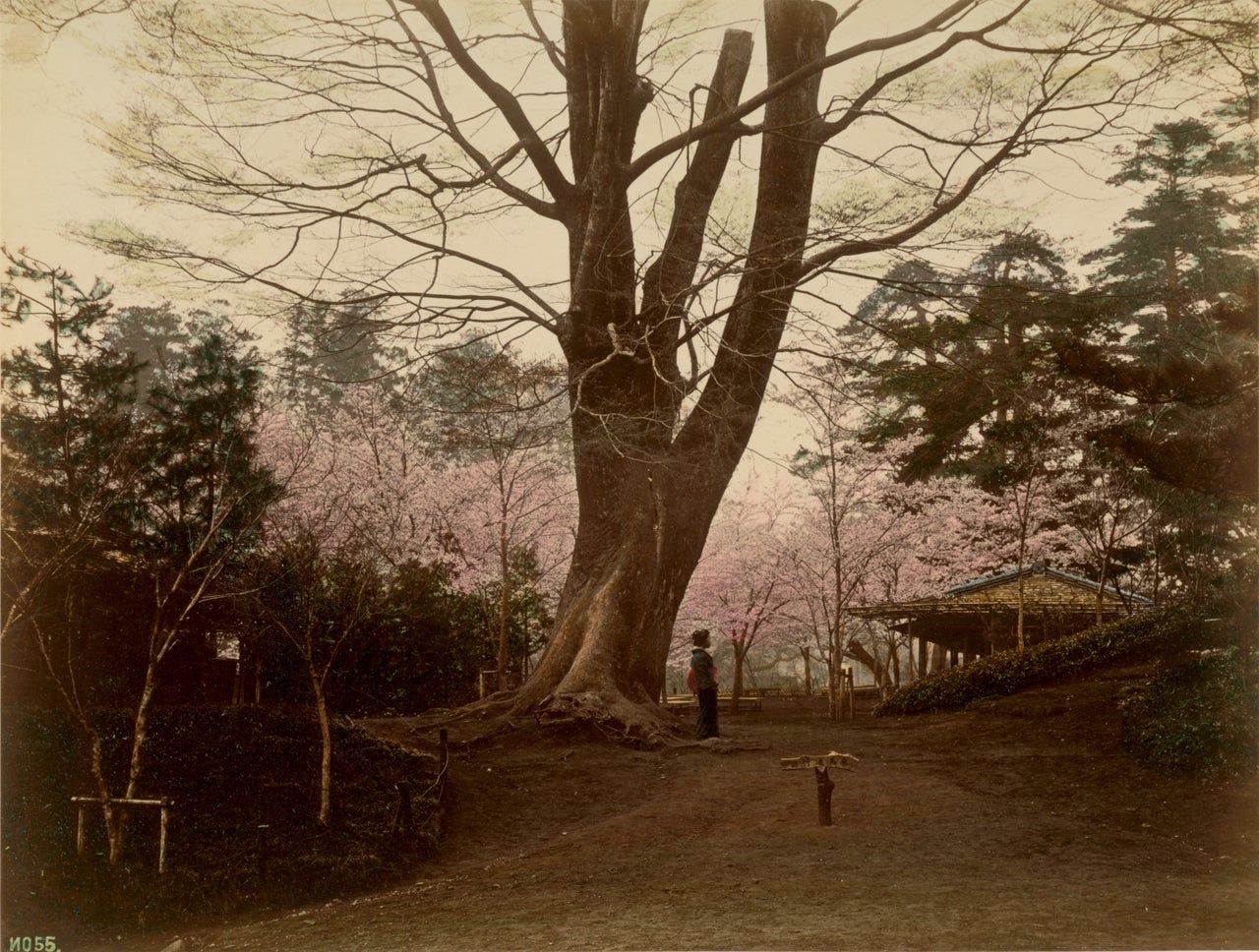 Skilled Japanese watercolorists and woodblock printers were particularly adept at this intricate practice, memorializing moments both natural and artificial. The museum notes that most of the scenes on view depict "traditional" views of kabuki actors, shamisen and sumo wrestlers, a stark contrast to the Meiji period of "unconditional Europeanisation" marked by the introduction of things like the steam engine, gas lights, and the hot-air balloon.
The inclusion of these familiar scenes "embody the stereotypes of the paradisal land of the cherry blossom that had been widely perpetuated in the West since the 16th century. The photographs exploit these clichés," the museum writes, adding: "At the same time, they often seem to cast doubt on the authenticity of the depicted experience."
More from the exhibition, check out the stunning photos: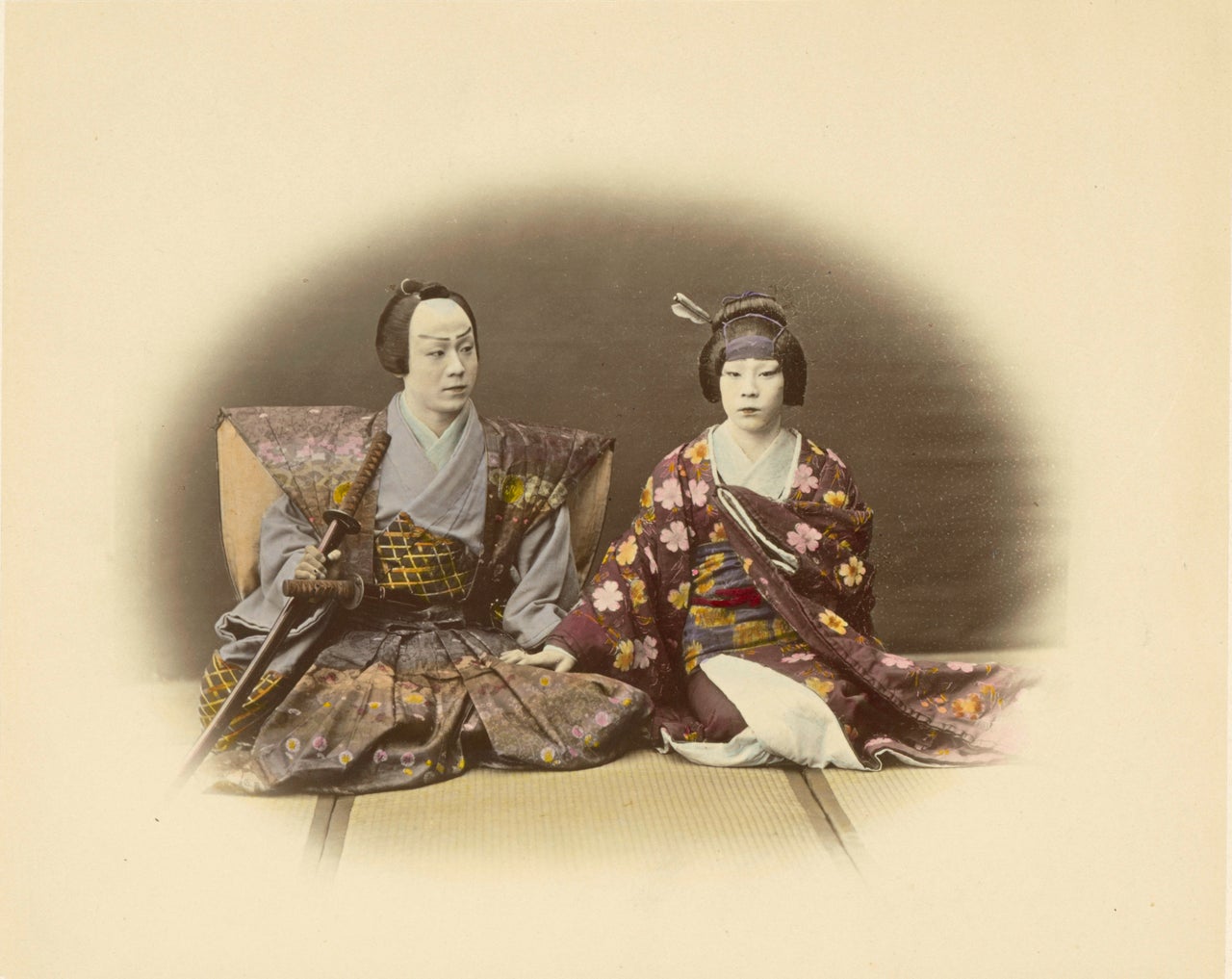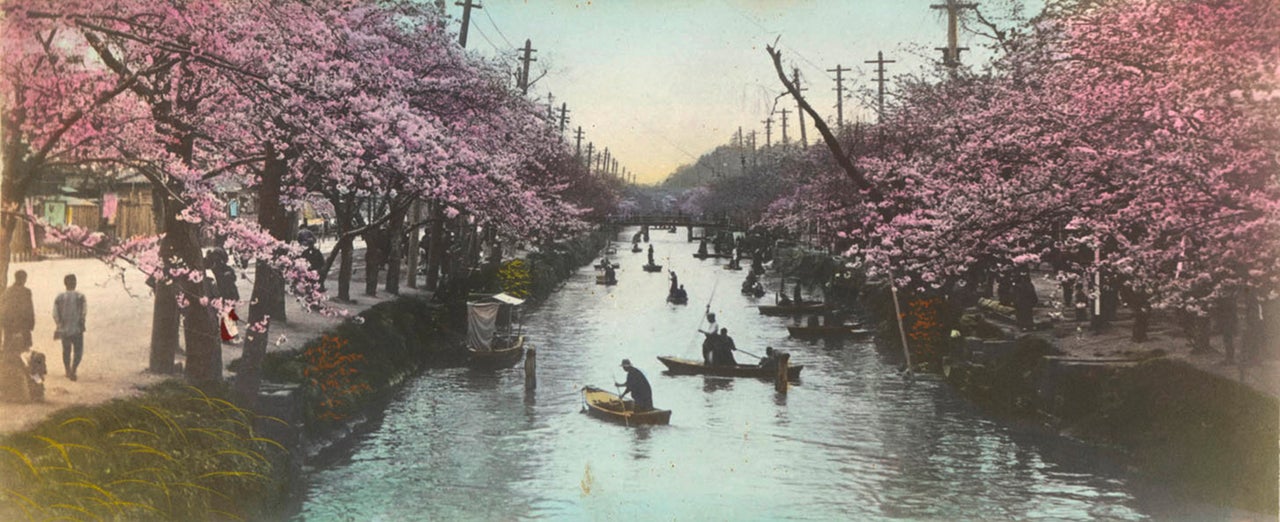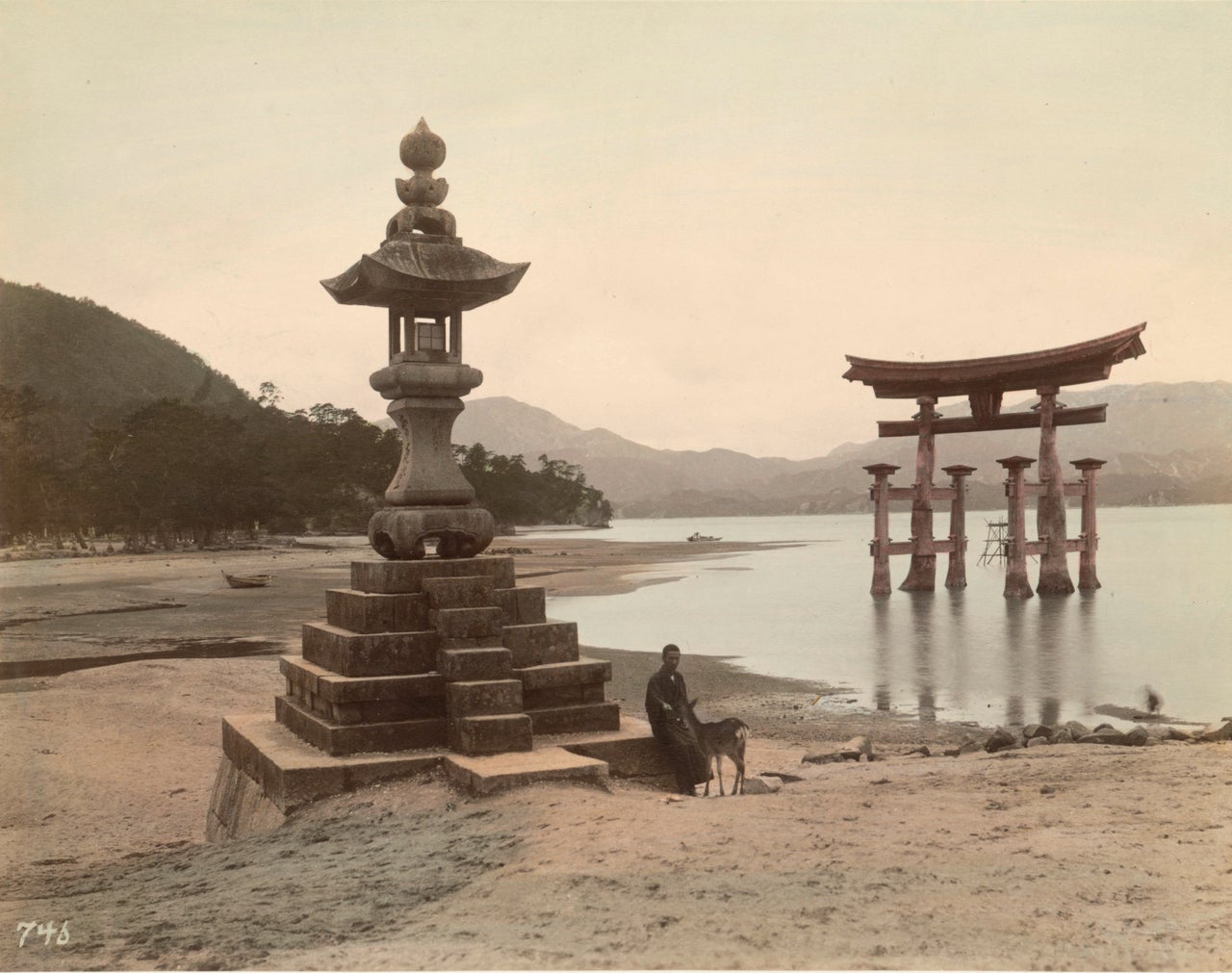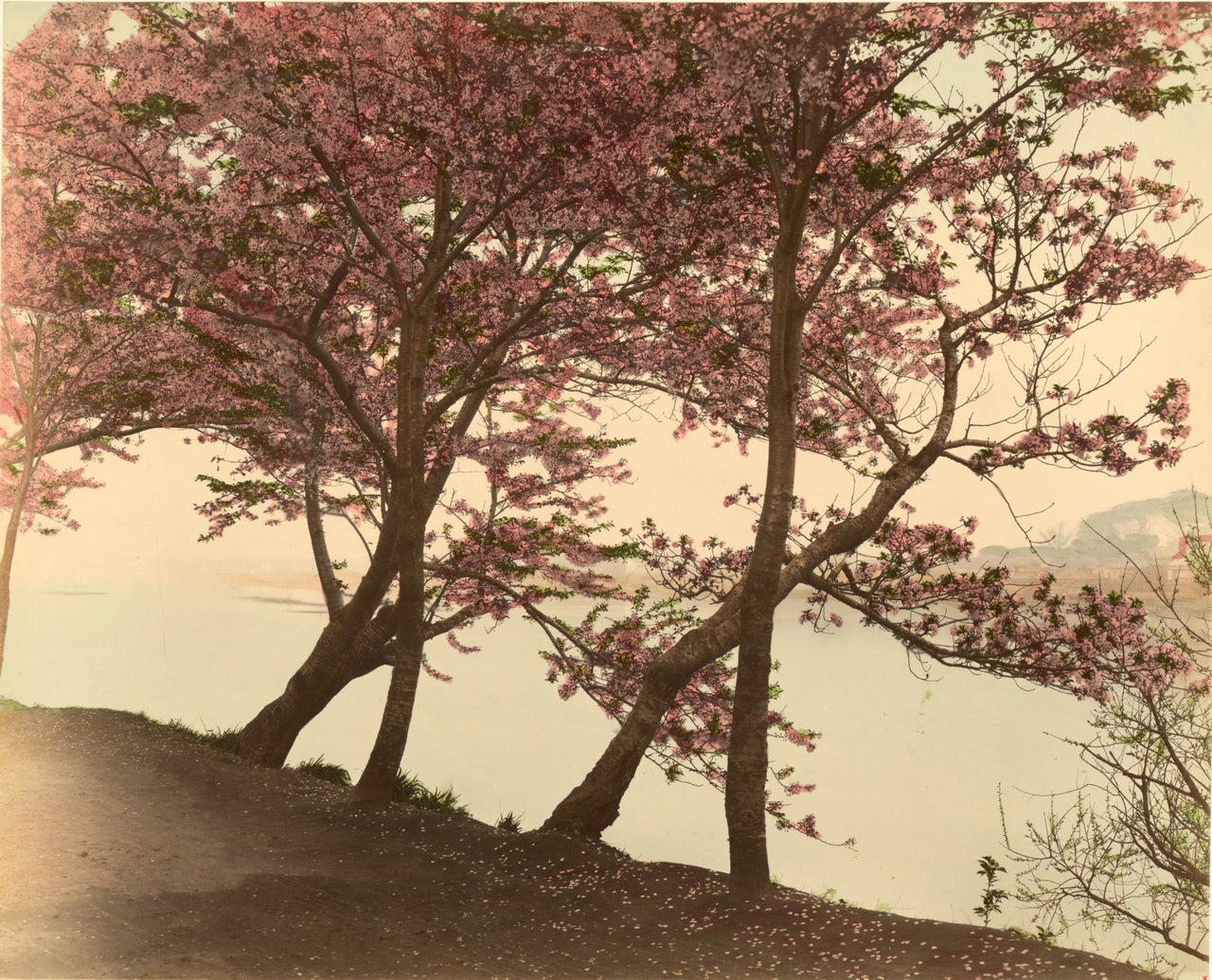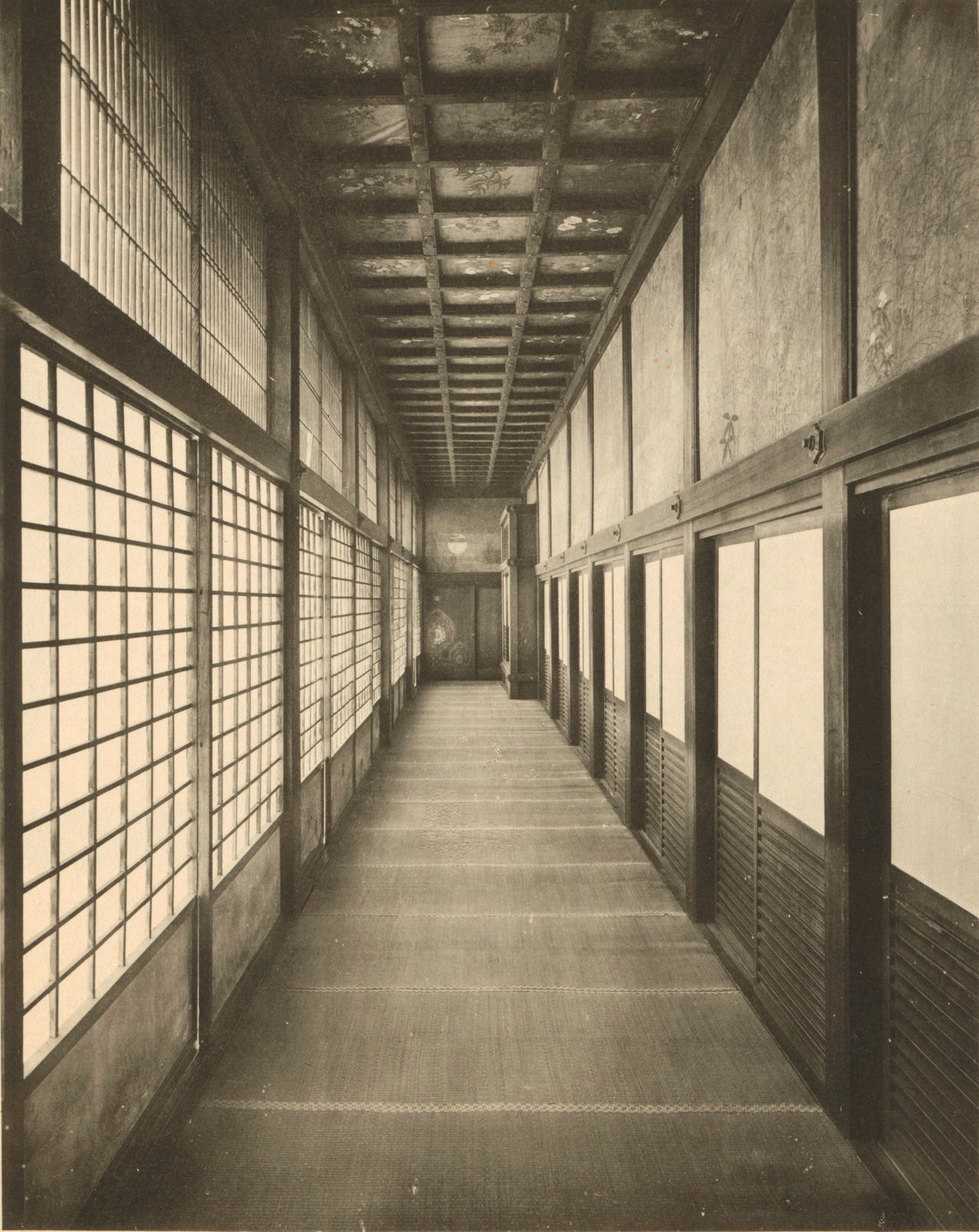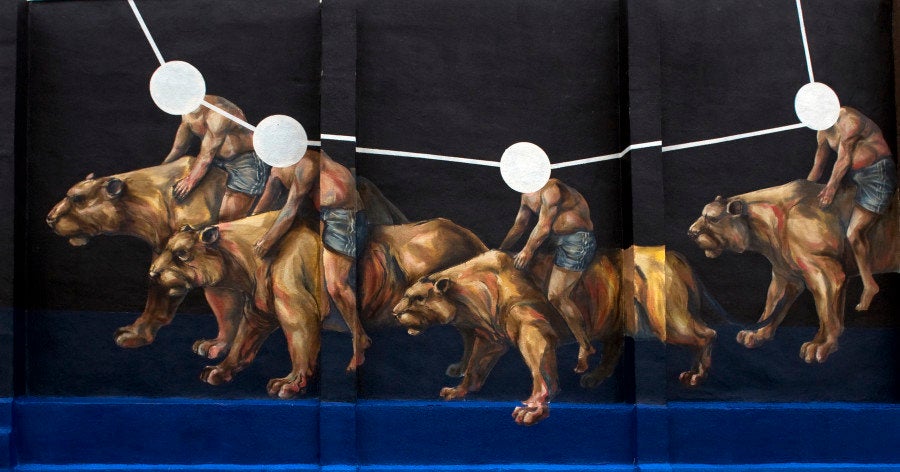 25 Street Artists' Works From Around The World