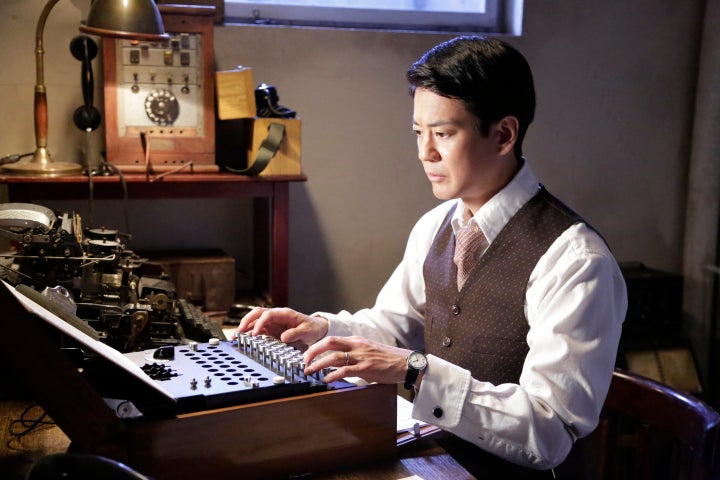 Twenty-three years later, another hero who saved lives during the Holocaust is being commemorated with a feature-length film. 
Chiune Sugihara was a Japanese diplomat who was stationed at a consulate in Kaunas, Lithuania during the early days of World War II. Between July 31 and August 28, 1940, Sugihara and his wife spent long nights writing and issuing more than 2,000 visas for Jewish refugees desperate to flee the Nazis and build new lives in Japan -- even though his actions defied the Japanese government's orders. 
Directed by Japanese-American director Cellin Gluck (best known for his work on "Remember the Titans,"  "Transformers," and "Contact"), the movie was filmed in Poland and stars Japanese actor Toshiaki Karasawa as Sugihara.
When he returned to Japan years later, the diplomat was reportedly asked to resign from his government position. He resorted to taking up odd jobs and lived out his life quietly until 1968, when a survivor managed to make contact.
Gluck, the film's director, told Nippon that his goal wasn't to portray Sugihara as a "larger-than-life" figure, but to show how ordinary people can do extraordinary things. He pointed out that while Schindler saved the lives of people he knew, who worked in his own factory, Sugihara went above and beyond to rescue thousands he'd never seen.
"Heroes are born when ordinary people respond to extraordinary circumstances," Gluck said. "[Sugihara] didn't advertise or flaunt his heroism. He just did what he thought was right, and as a result, thousands of people's lives were saved, and their descendants eventually numbered in the tens of thousands. That's what made him a hero."
Calling all HuffPost superfans!
Sign up for membership to become a founding member and help shape HuffPost's next chapter