By AsiaToday reporter Kim Ye-jin - More and more women in Japan are expressing discomfort over the term "joshiryoku (女子力)," which literally means "girl power." The term was one of the most popular Japanese expressions in 2009, but why is it being a discomfort to women?
△ What exactly does the term "joshiryoku" mean?
"The drama which tells the story of three women, who work as researchers but lacks 'joshiryoku', begin a special research project on trendy makeup, fashion, and beauty."
Entitled "Hito wa Mitame ga 100 Percent" (tentative title: "Women's All About Looks"), the upcoming Fuji TV drama series set to air in April has been gathering much attention for its star-studded cast, which includes popular actress Mirei Kiritani.
As you can see, the term "joshiryoku" is commonly used in dramas, variety shows, and commercials in Japan. But, what exactly does it mean?
In a survey conducted by the Asahi Shimbun from December 2016 to January 2017, which asked 1,621 people what images come to mind when they think about joshiryoku, the majority (566 people) had answered, "It's about being skilled at doing housework such as cooking and cleaning." 455 of the respondents said, "It's an ability to take care of minor things" while 235 and 115 people said it's about "clean appearance" and "being attentive to guys," respectively.
In other words, joshiryoku is used in Japanese society to describe a woman who is good at doing housework, insightful enough to care for others, and cleanly dressed.
The term is so influential that it has also been nominated for the "2009 U-Can New Words and Buzzwords Awards" by the Jiyukokuminsha publishing house.
As a result, a lot of commercials and media targeted to women promote their products saying it will upgrade joshiryoku and provide tips to raise joshiryoku as if it is something essential to women. Furthermore, they tell them as if women with no joshiryoku cannot be popular.
Kitahara Minori, a contributing editor for the Weekly Asahi, wrote a column entitled "Joshiryoku, be a dead language" on November 28 last year, where she pointed out "It's true that the term joshiryoku is often used by those men who want to harass women."
△ The voice of discomfort has an impact
Recently, there is a growing number of people who criticize and express discomfort and over such tendency to associate women with feminine appearance, behavior and social roles.
As a result, companies and organizations who realized the seriousness of the issue responded by discontinuing their ads and removing them from the internet. Critical comments are developing into controversy, and the controversy is becoming influential enough to remove commercials.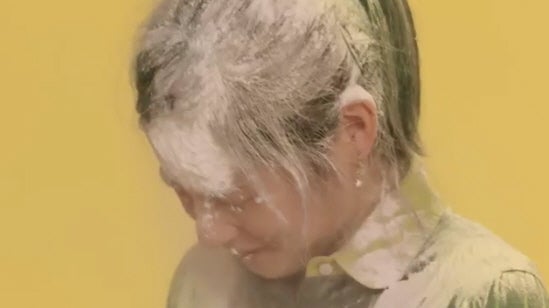 In November last year, a video was uploaded with the title "New joshiryoku test" and was immediately removed after receiving harsh criticism online.
Created by the Japanese Organization for International Cooperation in Family Planning (JOICFP), an international NGO that has been actively involved in protecting the lives and health of women, the video interviews several women on their femininity. It starts asking light questions, like "Do you like pink?", "Do you care about fashion?" and more.
Then it asks viewers: "What is joshiryoku? Do you take good care of your body?"
The video asks more questions like, "Have you ever bought condoms?", "Can you name three different types of birth control?", and "Can you ask your partner to use a contraceptive?" And those who fail to answer are hit by white powder.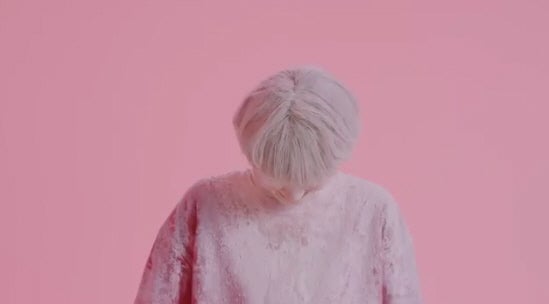 Criticism ignited on Twitter with comments like, "Don't say it's made by men again. It seems like having a high level of joshiryoku from a male's perspective means a nice decent woman," "Why is birth control always the woman's responsibility?" and "Why should the women who cannot tell her partner to use a contraceptive get hit by white powder?"
The Asahi Shimbun explained that the word "joshiryoku" itself has an uncomfortable nuance. In fact, many left comments like, "I'm sick of the term joshiryoku" and "I can't believe the organization which I trust is using this kind of word."
A rep from JOICFP said they intended to convey their message about reproductive health rights, which is something unfamiliar in Japan, by drawing attention with joshiryoku, the word that everyone knows. Eventually, the video was removed.
This is not the only case. Shiseido, a well-known cosmetics company in Japan, also took a new commercial for its cosmetics line "INTEGRATE" off the air last year after being heavily criticized for alleged discrimination against women and sexual harassment.
The commercial shows a woman celebrating her 25th birthday party. Then she gets controversial comments from her female friends like, "Starting today, you are no longer a girl", "People aren't going to make a fuss over you anymore, and they aren't going to praise you either" and "You're no longer equipped with cuteness as a weapon."
However, the controversy didn't stop there. Shiseido released the second commercial online that sparked more criticism, as it reminded of the 2015 suicide of an overworked female employee of advertising company Dentsu.
The 24-year-old female employee who committed suicide because of her long work hours, told friends on Twitter how stressful her work was. Her tweets include, "My male boss keeps joking at me that I don't have joshiryoku. I can't take it anymore," "The manager says you are not professional if you look sleepy at the meeting," "He says I shouldn't go to the office with messy hair and red eyes," and more.
These tweets show that the word 'joshiryoku' can actually lead to violence against women. Referring to the tweets, the media Messi pointed out that the male manager's remarks are joshiryoku harassment.
Previously, Dentsu admitted that the female employee was a victim of power harassment. ("Power harassment" is one of the Japanese combinations of English words. It refers to harassing behavior by someone in a position of authority toward his or her subordinates. This is what is typically referred to in English as "abuse of power" or "bullying.")
Shiseido's second commercial released online happened to be about a female employee working hard and looking exhausted. And a male boss approaches her, saying, "You aren't a professional if your hard work shows in your face."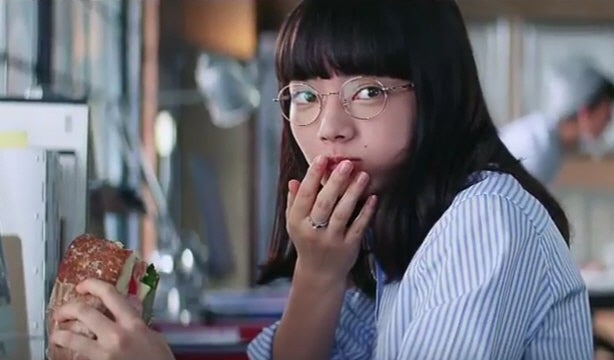 The commercial also triggered online backlash with comments like, "It's a sexual harassment commercial that threatens women," and "So women aren't supposed to look tired, even if they work hard." In response, Shiseido turned it into a private one in a week after the release.
Prof. Natsuno Kikuchi of Nagoya City University, who wrote a paper about joshiryoku, told the Asahi Shimbun on Feb. 19 that various forms of contradictions in Japanese society are shifted onto women through joshiryoku, where women are responsible to make efforts.
Related
Popular in the Community