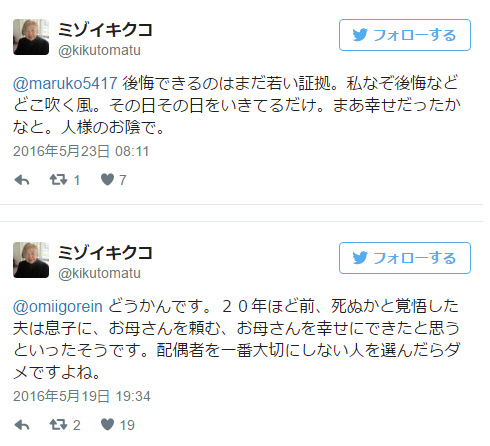 By AsiaToday reporter Kim Ye-jin - "When I retired at 70, I thought my life was over. Then I met LINE sticker and now I have a new goal."
Japanese statistics firm Mobile Marketing Data La surveyed on senior lifestyle and found that 38.5% of seniors (ages 60 to 79) owned a smartphone, rising 10.7% compared to the previous year, reported Yomiuri Shimbun on Monday. Besides tablet users accounted for 29.6% among seniors, showing a significant increase. The soil of so-called 'super IT seniors' has become compacted.
In fact, there are those among the elderly in Japan who adapt to the IT world, take up new challenges, and even achieving their dream through IT.
Seiji Tazawa, a 73-year-old retired engineer in Ibaraki, started creating "stickers" (emoticons) for mobile messenger LINE users, garnering online buzz. He began drawing illustrations of famous figures as his hobby with a computer using Microsoft Excel as a drawing tool. Encouraged from his granddaughter, he created 29 sticker series, or a whopping 1,160 illustrations in a year.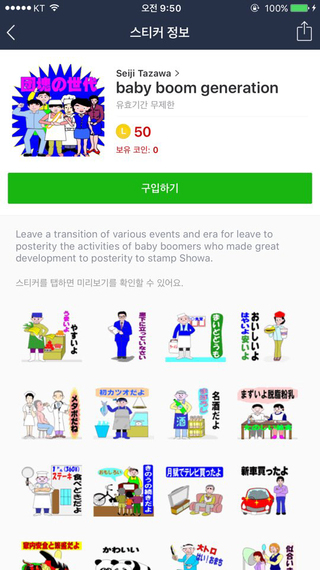 [Image: screenshot of LINE sticker shop]
Kikuto Mizoi, a 81 year-old woman in Saitama, is a 'charismatic grandma' with 75,000 Twitter followers. She first learned how to use a computer at 64, and joined the world of Twitter in January 2010.
She uploads photos or leave tweets about her life and enjoys communicating with young people for about five hours a day. She said, "I have experienced the wars, so young people who were not born yet in those days are interested at me." She revealed that her life changed enormously due to Twitter, stating, "I was awakened to the reality of the society."
91-year-old Hiroshi Kagawa is the oldest active sports writer in Japan. He won the FIFA Presidential Award for covering a total of 10 World Cups. He achieved his lifetime dream through cloud funding. His dream was publishing a book featuring collected conversation with various football players and leaders.
But he needed 3.5 million yen to publish a book and create a website. But he was funded by 'cloud funding'. He said, "It was so impressive and awesome to see such system that I've never seen when I was young. I started it thinking, 'I'll try this out.'" Through the amount he received, he is now running a website, "This country's football (http://www.konokuni.soccer/)." He plans to publish the collection of interviews as well.
He said, "Being 91 years old makes you weak, but I'd like to keep improving myself. Any humans would want to write something better than before." Ritsuko Kubo, Representative of non-profit organization Senior SOHO Spread Salon Mitaka, which supports community business for elderly, said, "Senior generation has the wisdom and technology knowhow for work. If their knowhow leads to the business of local community, the Japanese society will be activated as well."
Calling all HuffPost superfans!
Sign up for membership to become a founding member and help shape HuffPost's next chapter