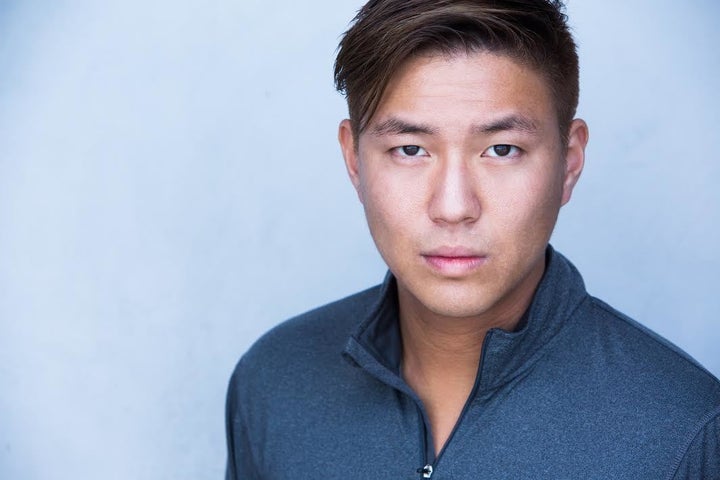 Obie Sho has been blazing a trail through America's entertainment industry and he is on a non-stop course toward the top of the heap in Hollywood itself. He's worked ever since he came here from his home country, Japan, and he has done films, commercials and has been part of a fabulous Las Vegas magic act that is one of the big draws in that 24/7 town.
Obie was born in Tokyo, and was raised on the small Japanese island of Yakushima. That beautiful island, by the way, was the first place in Japan to be chosen as a World Heritage Site. In high school, Obie discovered that he wanted to be a performer when he won 2nd place in that All-Japan English speaking contest, which is a pretty big deal. He loved the way the audience responded to his very thoughtful speech in English and from then on he decided to be an actor.
He has had years of extensive training in method and improvisation acting, along with film acting with the well-known teacher, Ryan R. Williams. He has also attended the LAPAC (Los Angeles Performing Arts Conservatory) and has plans to undertake training next year to bolster his singing and dancing skills. Obie is an accomplished actor, no doubt, but he is also an all around performer whose talents take him from sound stages in Hollywood to the live performance stages of Las Vegas, where only the best of the best get a chance to appear.
When Obie isn't doing films or commercials, he is part of Team Hara. He is one of Hiroki Hara's team during his onstage illusionist act. Hara, as you may remember, was one of the most outstanding acts on America's Got Talent 2016. Obie was right there on stage with the great self-taught illusionist and you can see him tying Hara's hands together as they stuck out from a hole in the box that was soon to be pierced with some very long knives. Not to give too much away, but we can tell you that Hara is still performing live shows, so apparently the trick was a success.
Obie has several projects in development including a one-man show that will be about his hometown Yakushima. Currently, he is rewriting the script and it will be produced in either projection mapping or anime.
Popular in the Community