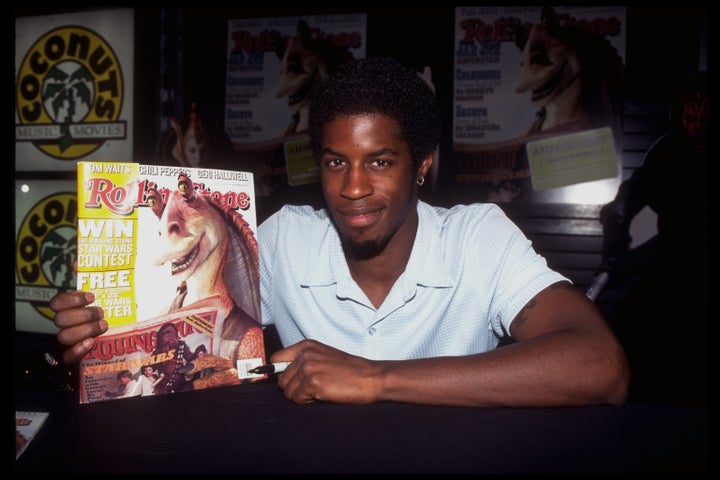 Ahmed Best, the actor who played Jar Jar Binks, has a bone to pick with Andy Serkis, who played Gollum in "Lord of the Rings" and Caesar in the recent "Planet of the Apes" films.
Best's complaint stemmed from a recent Wired video showing Serkis recounting the evolution of performance-capture acting, as A.V. Club noted over the weekend.
The problem: It made no mention of Best's Jar Jar Binks, the Gungan from 1999′s "Star Wars: Episode I ― The Phantom Menace," who is often considered one of the worst "Star Wars" characters. Jar Jar also had smaller roles in subsequent installments, "Attack of the Clones" and "Revenge of the Sith."
Best, who linked to a tweet of the perceived slight by another user, wrote in a series of posts last week that he felt "forgotten," although with "no disrespect" intended toward Serkis.
According to the actor, Jar Jar Binks helped pioneer the process of bringing a computer-generated character to life:
"To deny Jar Jar's place in film history is to deny the hundreds of VFX technicians, animators, code writers and producers their respect," he wrote.
In case you've erased Jar Jar Binks from your memory, here's a reminder:
Calling all HuffPost superfans!
Sign up for membership to become a founding member and help shape HuffPost's next chapter
BEFORE YOU GO