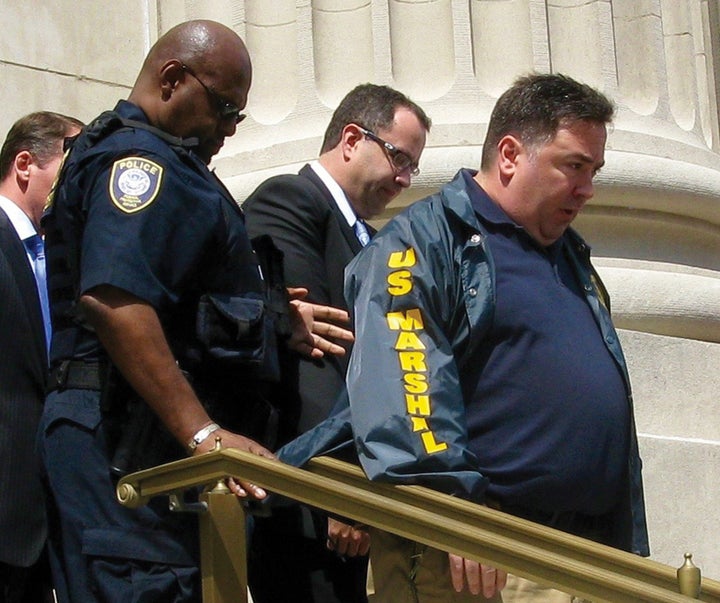 The inmate who allegedly pounded Jared Fogle into the pavement in a Colorado prison believed the former Subway pitchman turned convicted child molester was getting special treatment in prison, and wanted "justice" for his young victims. 
The nephew of the inmate accused of delivering the Jan. 29 beating, just two months into Fogle's prison sentence, told The Huffington Post Thursday that no one in the prison stopped him from attacking Fogle.
"He could have done more damage," Jimmy Nigg said of his uncle, Steven Nigg, 60. "He's the one who walked away from the fight, a fight that he was winning."
The attack inside of Englewood FCI left Fogle, 38, with a bloody nose, swollen face and scratches on his neck, according to an incident report obtained by HuffPost. Nigg, who allegedly knocked Fogle to the concrete ground of the recreational yard, suffered a cut on his hand and a scraped knee.
Fogle's attorney declined to comment when reached by HuffPost.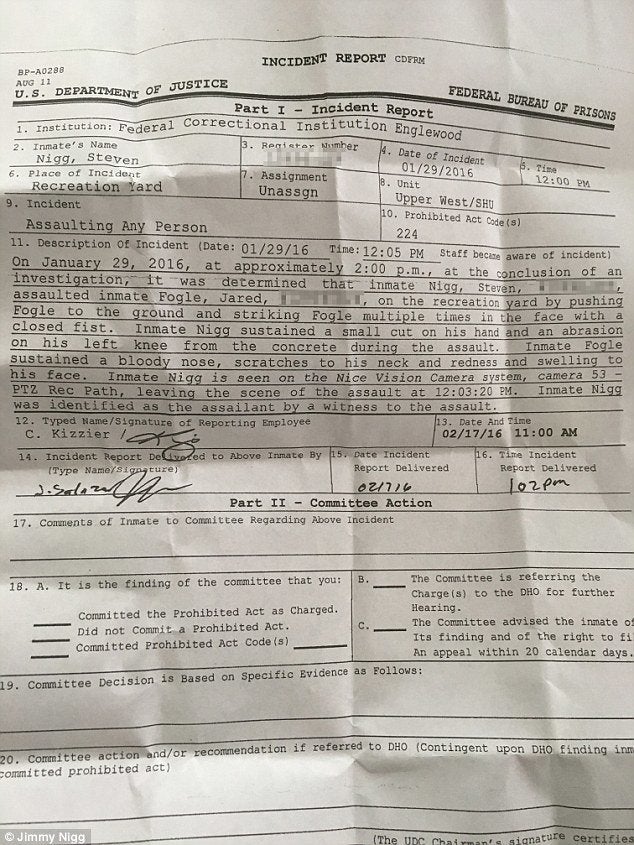 A spokesperson for the Federal Bureau of Prisons declined to confirm the incident to HuffPost, saying releasing any information may jeopardize inmates' safety and security.
Nigg said his uncle told him Fogle gets cozy conditions and "special privileges." He claimed fellow inmates are "punished" by jail guards "if they're not nice to the child molesters," such as by sitting in the same dining hall as them.
"He said, 'I did this because I wanted to get justice for the victims and the families,'" Jimmy Nigg said.
Both men are currently serving approximately 15 years -- Fogle after pleading guilty to paying for underage sex and collecting child pornography, and Nigg for firearm possession as a felon. Jimmy Nigg said it was unfair that his uncle and Fogle got the same sentences and were assigned to the same prison.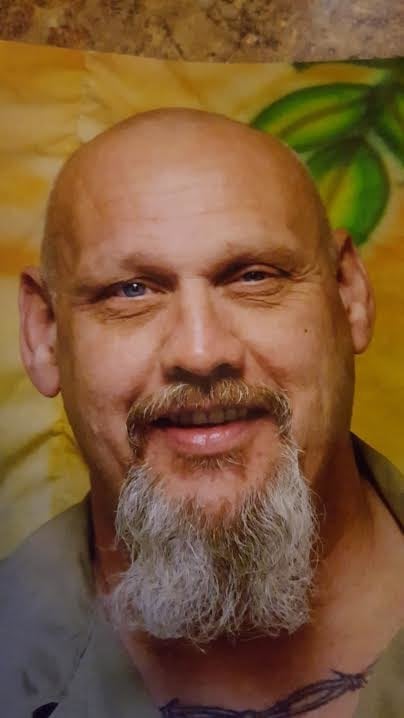 "When Jared arrived, he started hiring other inmates to stand next to him and stand guard," Jimmy Nigg said his uncle told him. "When he goes into the dining hall he's buying all this extra food, including ice cream and cake. (Englewood is a minimum security facility, and inmates are allowed to purchase certain foods, clothing and other items.)
He added that his uncle tried to complain to prison officials about Fogle's alleged comforts, but "everything fell on deaf ears." 
Nigg said his uncle eventually physically confronted Fogle, which resulted in a punishment of 30 days of solitary confinement and possible removal to another prison.
His uncle called his family on Wednesday and was told about the media coverage of the attack, his nephew said.
"He was surprised," Jimmy Nigg said. "He wanted this to happen, but I don't think that he expected this to be on Nancy Grace."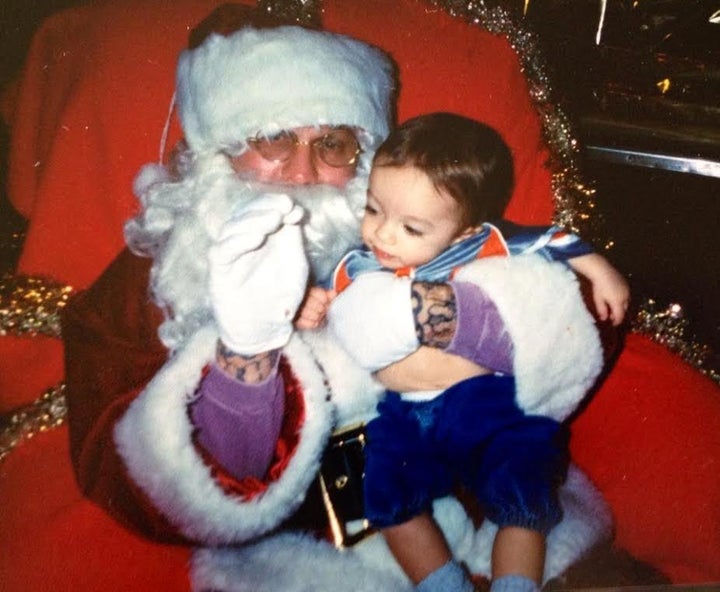 He said his family has been trying to appeal the lengthy sentence his uncle got when he tried to sell two of his late father's rifles on Craigslist as executor of his will. Those sales were a felony, since Nigg was convicted of armed robbery in 1976 and wasn't allowed to be in possession of firearms.
"It's really painful for us as a family," Nigg said of his uncle's latest sentencing. 
Steven Nigg is slated for release in 2024, five years before Fogle, records show. 
Calling all HuffPost superfans!
Sign up for membership to become a founding member and help shape HuffPost's next chapter
BEFORE YOU GO