As part of Fogle's plea deal announced Wednesday by the U.S. Attorney's office in the Southern District of Indiana, the disgraced Subway pitchman will pay a total of $1.4 million in restitution to the 14 victims identified by prosecutors. Fogle faces up to 12 years in prison.
The restitution from the plea deal is the largest cash amount ever ordered for a child pornography or sex trafficking case in the history of the Southern District of Indiana, according to Tim Horty, a spokesman for the U.S. Attorney's office in Indianapolis.
"One hundred thousand dollars per person is enough to get [the victims] into some counseling service and allow them the opportunity to -- at least in the prostitution situation -- get themselves out of that situation," Horty told The Huffington Post Wednesday.
Eight of Fogle's victims are still minors; the remaining ones are "now adults in desperate straits," Assistant U.S. Attorney Steven DeBrota told reporters Wednesday.
Though Horty was unable to go into specifics for privacy reasons, he told HuffPost of the victims' circumstances, "You can imagine — life situation in general: Parents who were not particularly supportive, no financial means to even carry on with some of life's basic necessities."
Horty also noted that "a couple of families had multiple victims."
The U.S. Attorney's office anticipated the victims will apply the restitution to needs like counseling, housing and education.
"It sounds like a lot of money, but it's our opportunity to help make the victims whole," Horty said.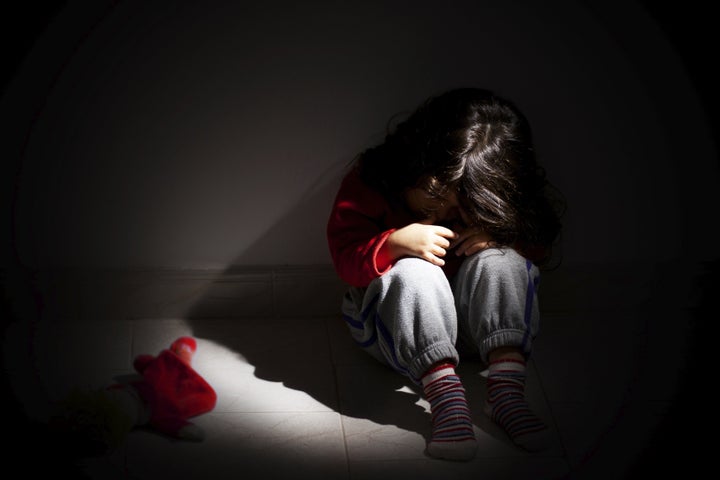 Shortchanged victims not uncommon
Fogle's estimated net worth of $15 million means his victims are likely to receive the full amount of restitution ordered. According to attorney and former U.S. federal judge Paul Cassell, that's not often the case for victims of sex crimes.
Cassell told HuffPost not only do many abusers lack the wealth to make the restitution payment, victims are only eligible for it if they can enumerate specific loses -- like property, income or employment -- as a result of the abuse.
"The current laws in this country do not currently cover emotional distress — [victims] would have to file a civil claim," Cassell said. A victim incurring $100,000 in counseling costs as a result of their trauma could, for instance, present that as an enumerated loss.
"Frankly, I think it's one of the flaws in our restitution structure," Cassell said. "A victim of child sex assault has suffered an immense trauma, but the current laws take a different approach and only covers what's considered 'out of pocket expenses.'"
Restitution payments -- or in some cases, damages from separate civil claim against the abuser -- are used at the victim's discretion and are not taxed.
"If these victims here had theoretically taken Mr. Fogle to civil court for a tort or personal injury claim, what they recovered would not be subject to taxes," Jim Gliday, an Indianapolis-based tax attorney, told The Huffington Post. "I'd be really, really surprised if that was different in a criminal case."
Though neither the courts nor the U.S. Department of Justice systematically tracks restitution awards, a department spokesman told The Huffington Post a $3.68 million reward ordered for child porn restitution was -- "to the best of our knowledge" -- among the largest in the nation.
A Florida court in 2009 ordered Arthur Staples, a Virginia-based deputy sheriff convicted of child porn trafficking, to pay a victim $3.68 million in restitution. Staples incidentally had an estate of roughly $2 million, but the U.S. Supreme Court would later toss the award.
Related