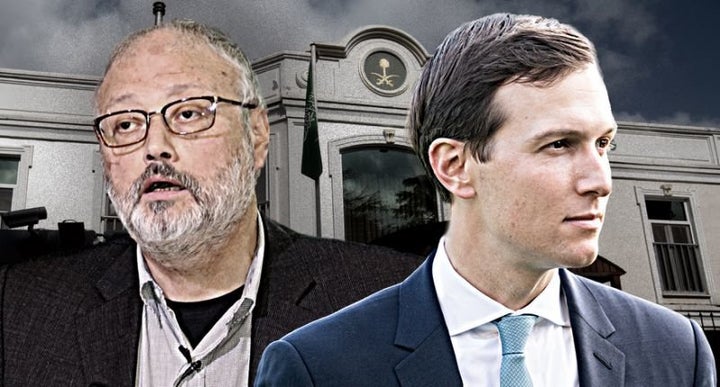 WASHINGTON — With a mounting uproar over the disappearance of Saudi journalist Jamal Khashoggi, President Trump's son-in-law Jared Kushner has been playing a critical role in the White House's response to the situation, according to multiple sources.
A senior Trump administration official said Kushner has a close relationship with Crown Prince Mohammed bin Salman, the heir to the Saudi throne, and the pair have been in direct phone conversations about Khashoggi. These calls have been part of a White House push to get Saudi Arabia to participate in an investigation into Khashoggi's case.
Kushner's relationship with Salman has been the subject of intense scrutiny and criticism. Other sources who spoke to Yahoo News about Kushner's role in the effort provided new details about his thinking regarding the Saudi heir. All of the sources requested anonymity in order to discuss high-level diplomatic strategy.
One source familiar with Kushner's work said he is playing an important role in deciding how the White House will react to Khashoggi's disappearance and communicate with the Saudi government.
"He's deeply, deeply involved in what's going on," the source said of Kushner.
Khashoggi, a U.S. permanent resident and contributor to the Washington Post, went missing on Oct. 2 after going to the Saudi Consulate in Istanbul to complete paperwork needed to allow him to marry his Turkish fiancée.
Once a connected insider, Khashoggi had become an outspoken critic of the Saudi monarchy. The Turkish government, which has a tense relationship with Riyadh, has alleged that Saudi Arabia dispatched a 15-member team to kill Khashoggi while he was inside the diplomatic post. Saudi Arabia initially denied playing any role in Khashoggi's disappearance, but there have been multiple reports in the past 24 hours that the Gulf nation is preparing to say that Khashoggi died during a botched interrogation.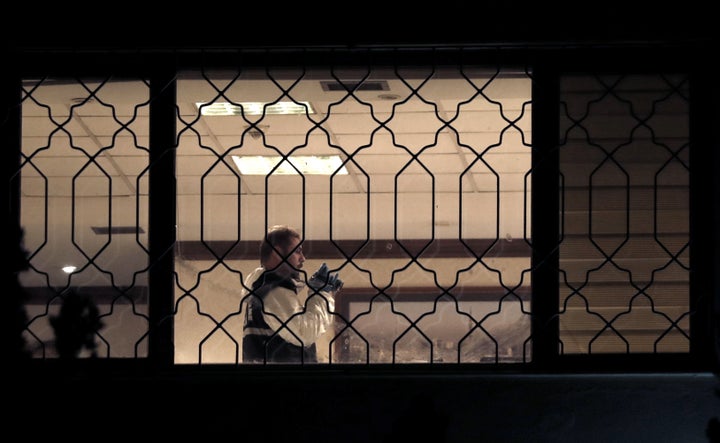 Khashoggi's disappearance, and what some critics have called a tepid response from the Trump administration, have led to criticism of Kushner over his close relationship with Crown Prince Salman. Kushner, whose White House portfolio includes Middle Eastern affairs and spearheading a peace plan between Israel and Palestine has enjoyed a closer partnership with the crown prince since Trump took office last year. Kushner was a key force behind the president's decision to make Saudi Arabia the destination for his first foreign trip in May 2017. Crown Prince Salman and Kushner have met for lunch at the White House and stayed in regular phone contact.
With the help of a robust public relations operation, Salman cast himself as a reformer bent on modernizing Saudi Arabia with measures that included allowing women to drive and launching an economic initiative designed to encourage tech startups and decrease the country's dependence on oil. Salman also visited the United States, including a trip to California where he hobnobbed with the elite in Silicon Valley and Hollywood.
However, even as Salman launched his charm offensive, Saudi Arabia carried out a brutal anti-corruption drive that saw scores of business leaders jailed, arrested journalists, and led a military campaign in Yemen that has led to widespread civilian deaths.
The source familiar with Kushner's work on Saudi Arabia rejected the notion he was taken in by Salman. They said Kushner was always a "pragmatist" about the Saudi prince and never expected the country to turn into a "liberal democracy overnight."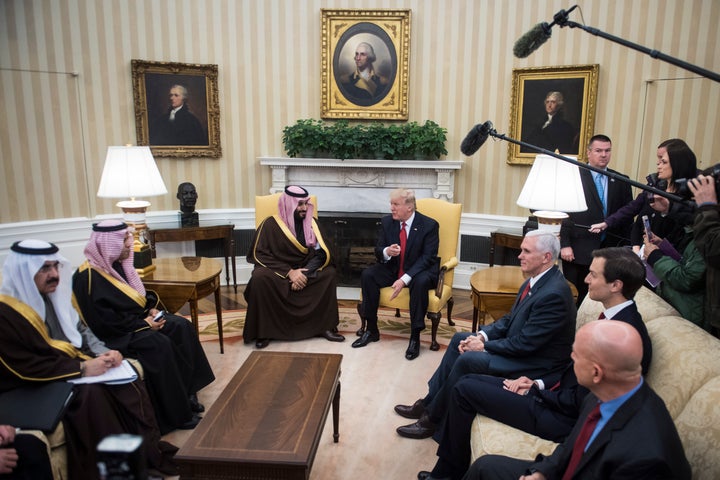 A second source familiar with Kushner's work on Saudi Arabia said Kushner is working closely with Secretary of State Mike Pompeo and National Security Adviser John Bolton. They described it as a coordinated effort that is leveraging Kushner's ability to connect with the crown prince over the phone. The source also pushed back on the popular notion that Kushner was the driving force behind the White House's decision to develop a strong relationship with Saudi Arabia. They said the full Trump administration thought it was a bet worth taking even though officials recognized the outcome was unclear.
A senior administration official confirmed Kushner is playing a major role in the White House response to Khashoggi's disappearance. According to the official, the White House is focusing on pushing Saudi Arabia to conduct a full investigation with Turkish participation. That effort is being led by President Trump, who is in direct talks with the Saudi king. Trump is being supported by the trio of Pompeo, Kushner, and Bolton. The official said Pompeo, who flew to Saudi Arabia, is leading the way, while Bolton is coordinating with Trump, and Kushner is supporting their efforts by serving as a direct line of communication to the crown prince including the phone calls between the two discussing Khashoggi.
A former White House National Security Council official said Kushner has been a "key player" on Gulf strategy since Trump took office and that his views on Salman have undergone "an evolution" during that time.
"Jared's been key to this from the beginning. … When he came in, he had never dealt with this stuff before. He did have a naive understanding of this and, I think, he did buy into immediately this 'MBS' aura. You know, a 'he's another young guy like me type of thing,'" the former official said. "But I think over time, Jared's come to see that he's still going to be an autocrat."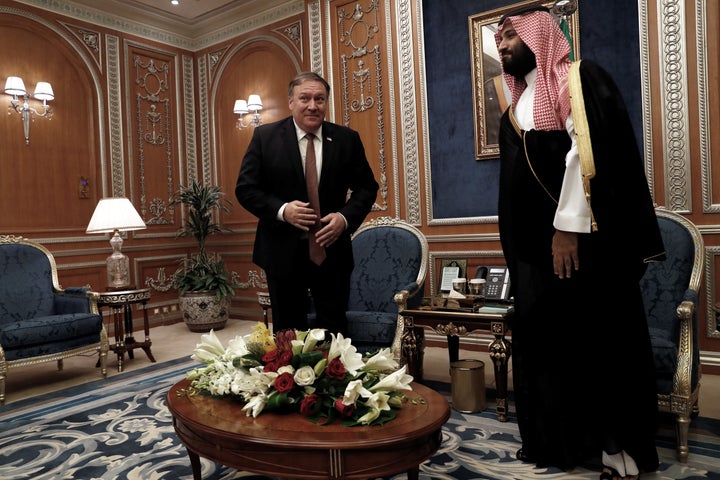 The former official, articulating a sentiment that appears to be shared by others in the White House orbit, said no one should act surprised about the Saudis killing Khashoggi.
"They've been an autocratic regime for sixty years that has beheaded people in the streets," the source said. "They're perpetrating terrible human rights abuses in Yemen."
Despite awareness of Saudi Arabia's bad behavior, a close relationship with the Kingdom has emerged as a cornerstone of Trump administration policy in the Middle East. Major priorities for the White House in the region include brokering a peace deal between Israel and Palestine, confronting the Iranian regime, terrorism funding, and the situations in Syria and Yemen
The former NSC official argued it would not make sense to compromise the U.S.-Saudi relationship, even if the country admits responsibility for Khashoggi's death.
"Anybody that says that we should blow up the peace plan or that we should basically blow up finally having some Middle Eastern unity over Iran, if they think we should do that over the death of one person, it's a little ridiculous," the former official said.
Read more from Yahoo News:
Support HuffPost
The Stakes Have Never Been Higher
Popular in the Community