WASHINGTON ― Abbe Lowell, the high-profile D.C. lawyer who represents presidential son-in-law Jared Kushner, has laid out a compelling defense of a grandiose and contemplative member of a chief executive's family who became locked in multiple power struggles within the administration; sought vengeance against his father's enemies; lashed out at the chief counselor to the nation's chief executive; and engaged in legally dubious activities that affected a country's leadership.
Prince Hamlet, the title character in the over 400-year-old tragedy, faced a mock trial put on by the Shakespeare Theater Company in the nation's capital on Monday night. With Supreme Court Justice Anthony Kennedy presiding, a panel of jurors were tasked with deciding whether Hamlet was insane and therefore shouldn't be held responsible for killing Polonius, a chief counselor to the king and "tedious old fool" who might've become Hamlet's father-in-law.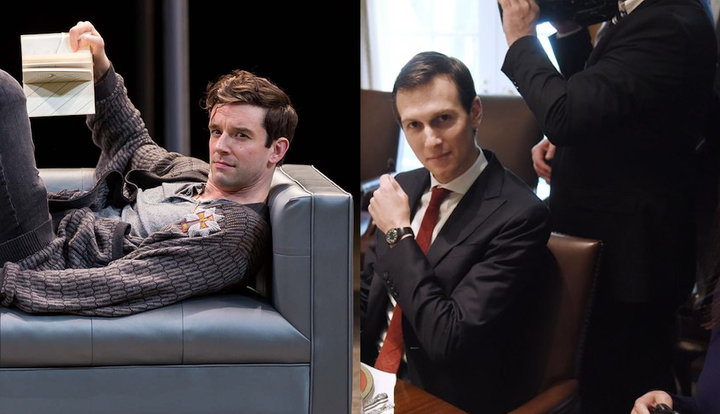 Lowell ― a well-known attorney whose list of clients includes Sen. Bob Menendez (D-N.J.), former Democratic presidential candidate John Edwards, former Sen. John Ensign (R-Nev.), former Rep. Gary Condit (D-Calif.) and lobbyist Jack Abramoff ― represented Hamlet alongside co-counsel Nancy Gertner, a former federal judge. Using expert testimony from a psychologist, they made the case that Hamlet's actions in Shakespeare's tragedy were evidence of bipolar disorder. Lowell called Hamlet a "sick boy who needs some help."
Lowell faced off against U.S. Attorney Jessie Liu, a Trump appointee who serves as the top prosecutor in the District of Columbia. Liu told the jury she came "to bury Hamlet, not to praise him," and called Hamlet's insanity defense a "tale told by an idiot, full of sound and fury, signifying nothing."
Lowell described the prosecution as doing the bidding of a "new, reactionary, tough-on-crime administration which believes in an ear-for-an-ear justice and minimum mandatory dungeon time."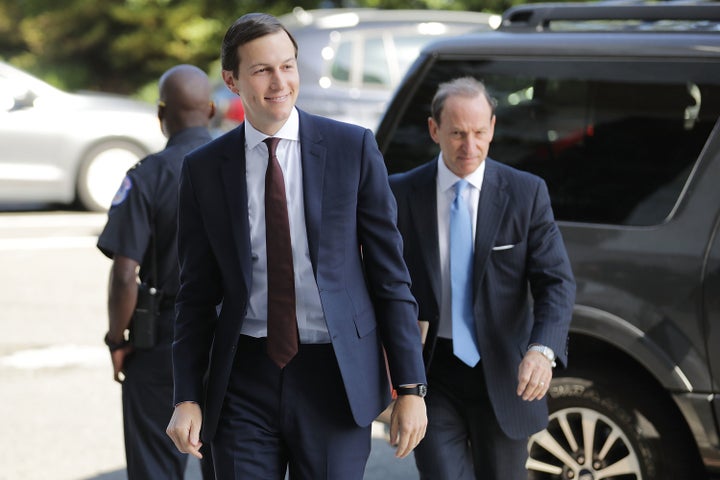 Lowell made a reference to his experience representing princes, which the audience could read as a reference to Kushner.
But pressed on the symbolism in an interview on Tuesday, the lawyer played coy about whether he was referencing his other client, the son of a real estate mogul who got into Harvard after his father pledged a $2.5 million donation, and who later married into what would become the first family.
"I don't know why people would think that," Lowell said. "My reference was that I represented Prince Hamlet two other times. But people might interpret that differently … People can interpret that the way that they want."
Lowell was more willing to concede he made a "good-natured" joke about Kushner's boss and father-in-law, the president. Combating the prosecution's argument that Hamlet was faking an illness, Lowell urged the jurors to consider all they saw and heard instead of relying on the diagnosis of the prosecution's expert witness.
"Good medicine and proper treatment would no more allow someone like Hamlet to self-diagnose that he's sane when he's not as we would allow the royal doctor to rely merely on some type of cognitive test to state that our king is a stable genius," Lowell said, referencing Trump's claim he's "a very stable genius" and his completion of a simple cognitive test during his first presidential medical exam. The audience howled.
"An expert witness for the prosecution proclaiming that Hamlet is sane is not enough, in light of the entire record," Lowell explained Tuesday. "I was hoping to make the point through some modern device."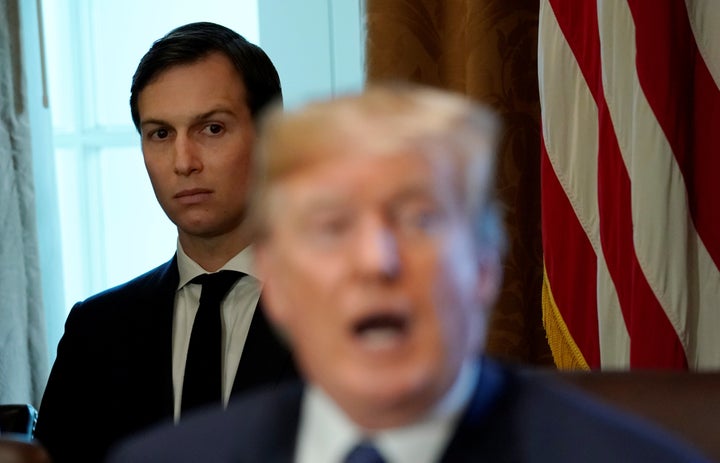 Unlike a typical criminal trial, in which the burden of proof was on the prosecution, Hamlet's defense team had to convince jurors that Hamlet was insane based upon the preponderance of the evidence (rather than beyond a reasonable doubt). Lowell's team convinced three of the jurors that Hamlet was insane, and managed to hang the jury. You could call it a win.
Lowell's other big client didn't have as good a week. Kushner, who come to the attention of special counsel Robert Mueller over his contacts with Russian officials and his financial dealings, had his security clearance level downgraded this week.
The Washington Post reported that at least four foreign countries had discussed ways to manipulate Kushner "by taking advantage of his complex business arrangements, financial difficulties and lack of foreign policy experience."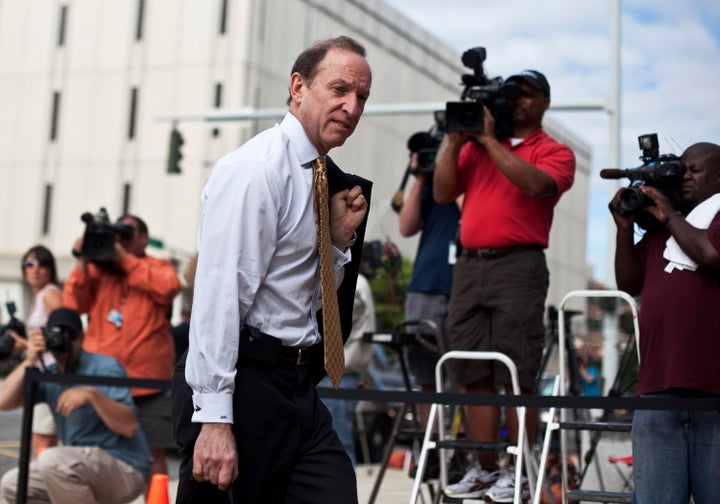 HuffPost interviewed Lowell shortly after reports emerged that Kushner's security clearance had been downgraded. Lowell brushed off a question on the topic, directing inquiries on Kushner to a spokesman handling the matter.
But Lowell was proud of what amounted to a victory on behalf of Prince Hamlet, saying he really believes that Hamlet was "off his rocker" when he killed Polonius, who was hiding behind a tapestry in his mother's bedroom. Lowell says it's a win even if he didn't convince quite as many jurors as the last time Hamlet was on trial back in 2007.
"The vote was 6-6 last time, and that's a hung, and this was 9-3, and it's still a hung," Lowell said. "So Hamlet gets to continue."
CORRECTION: Due to an editing error, a previous version of this story misstated the party affiliation of former California Rep. Gary Condit. He was a Democrat, not a Republican.
Ryan Reilly is HuffPost's senior justice reporter, covering the Justice Department, federal law enforcement, criminal justice and legal affairs. Have a tip? Reach him at ryan.reilly@huffpost.com or on Signal at 202-527-9261.
Popular in the Community