Jared Kushner was apparently not pleased when he attended a 2016 Trump Tower meeting that he expected would provide dirt on then-presidential candidate Hillary Clinton, according to recently released interviews with the man who arranged the meeting.
Rob Goldstone, a British music publicist who arranged the meeting, told the committee he was expecting a "smoking gun" from Veselnitskaya on Clinton. When he emailed Trump Jr. about the possibility, he replied, "if it's what you say I love it."
But when that did not materialize, it left the members of the Trump team upset, particularly Kushner. Veselnitskaya ― who has said she is a Kremlin "informant" ― started instead talking about U.S. sanctions against her country and a retaliatory ban on U.S. adoptions of Russian children.  
"Jared Kushner, who is sitting next to me, appeared somewhat agitated by this and said, 'I really have no idea what you're talking about, could you please focus a bit more and maybe just start again?'" Goldstone told the committee members.
"And I recall that she began the presentation exactly where she had begun it last time, almost word for word, which seemed, by his body language, to infuriate him even more," Goldstone said of Kushner's reaction.
Kushner previously said the meeting was a waste of his time.
"I had no idea why that topic was being raised and quickly determined that my time was not well-spent at this meeting," Kushner said in a July 2017 statement to congressional committees.
Further complicating Kushner's narrative is his assertion that he did not stay for the entire meeting. While Trump Jr. and three other attendees have stuck by Kushner's claim, Goldstone and Veselnitskaya told committee members that Kushner stayed for all of the meeting.
"To be the best of my knowledge, he was [there the entire time]," Goldstone said in an interview. "He may have entered a minute or so after we all entered, but I believe he was. And the reason for that is because of the seating. They worked out who should sit where, and I sat next to Mr. Kushner. There was only he and I sat at this side of the table."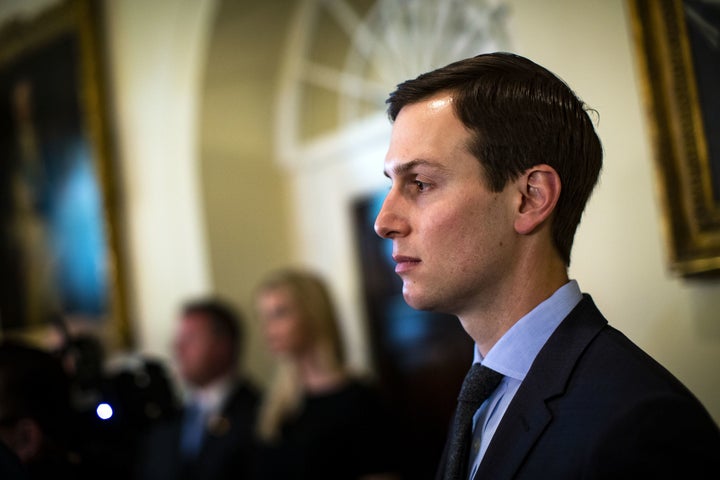 Calling all HuffPost superfans!
Sign up for membership to become a founding member and help shape HuffPost's next chapter