The ranking Democrat on the House Intelligence Committee called for a review of Jared Kushner's security clearance Sunday amid reports that the White House adviser sought secret communications with the Kremlin.
"We need to get to the bottom of these allegations," Rep. Adam Schiff (D-Calif.) said on ABC's "This Week." "But I do think there ought to be a review of his security clearance to find out whether he was truthful, whether he was candid. If not then there's no way he can maintain that kind of a clearance."
The Democratic National Committee on Thursday called for Kushner's clearance to be suspended until the FBI completes its investigation into collusion between the Trump campaign and Russian agents accused of meddling in the 2016 presidential election.
Kushner discussed setting up a secret and secure communication channel between Trump's transition team and Russian diplomats to shield pre-inaugural discussion from monitoring, according to a report published Friday by The Washington Post and later confirmed by the Associated Press. The report ― the latest in a series of leaks to top newspapers suggesting collusion between the Trump campaign and Russian officials ― became a major topic of discussion on Sunday morning talk shows.
Secretary of Homeland Security John Kelly suggested Sunday such a back channel could be positive.
"Any way that you can communicate with people, particularly organizations that are maybe not particularly friendly to us, is a good thing," he told ABC's Martha Raddatz. "It's not a bad thing to have multiple communication lines to any government."
On "Fox News Sunday," Sen. Dick Durbin (D-Ill.) stopped short of calling for Kushner's clearance to be revoked.
"This is a rumor at this point," the minority whip said, adding that he'll defer to Robert Mueller, the special counsel appointed by the Justice Department to investigate Russia's role in the 2016 election. "Whether it's something that should be followed up on, I'll trust Bob Mueller's judgment."
Kushner, a political neophyte and real estate mogul married to the president's daughter Ivanka Trump, is a top adviser tasked with an unprecedented bevy of responsibilities. President Donald Trump put the 36-year-old in charge of brokering peace between Israelis and Palestinians, tackling the opioid addiction epidemic, reforming criminal justice and serving as a liaison to Mexico, China and the Muslim community. In April, CNN dubbed him the "secretary of everything."
"I do think ultimately we're going to want Mr. Kushner to come before our committee," Schiff said. "I fully expect that that will happen. I'm sure that Mr. Mueller is going to want to look into these allegations as well."
Before You Go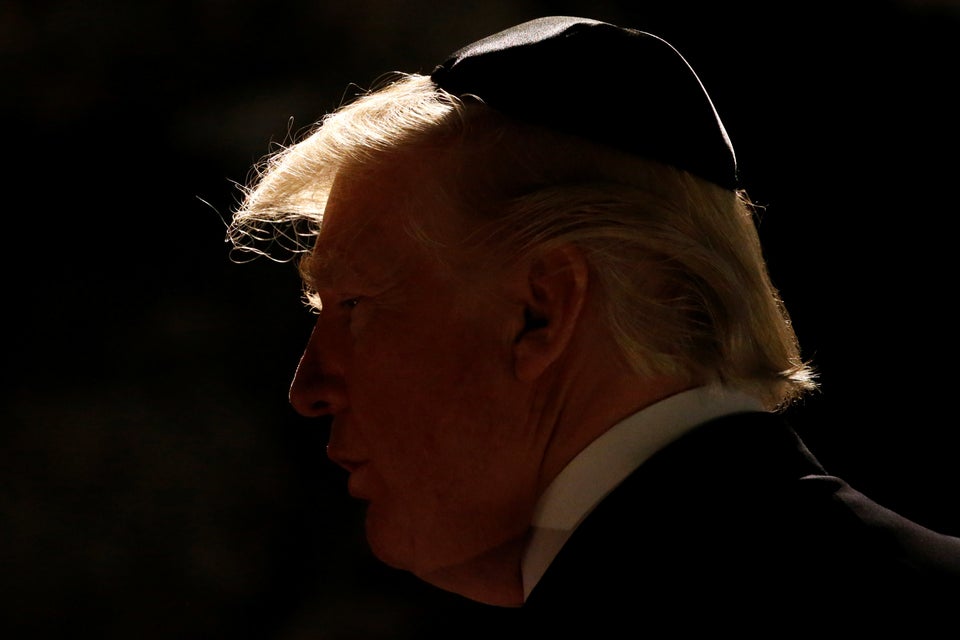 President Donald Trump's First Trip Abroad
Popular in the Community