New details emerged Wednesday about the role President Donald Trump's son-in-law, Jared Kushner, played in convincing the president to remove top political adviser Steve Bannon from the National Security Council.
The move was widely interpreted as a sign of Bannon's diminishing influence in the Trump White House following a series of botched executive orders and the failure of health care reform.
But Kushner was a driving force behind Bannon's demotion, according to Politico, which cited anonymous sources.
From the beginning, Bannon's take-no-prisoners style of populism and his openly stated desire to "deconstruct the administrative state" have clashed with Kushner's more technocratic approach to government.
Kushner reportedly told colleagues recently that Bannon's nationalist agenda was hurting Trump. He was also concerned that the former executive chairman of the far-right Breitbart News brought out some of Trump's worst qualities.
The president has struggled to gain traction in his first 10 weeks in office and has become bogged down by palace intrigue, multiple investigations into his campaign's contacts with Russia and major policy failures.
"Big fight is between nationalists and the 'West Wing Democrats,'" a senior administration official told Politico.
In addition to running afoul of Kushner, Bannon has also clashed with White House economic adviser Gary Cohn, a former president of Goldman Sachs who is close to Kushner.
Vice President Mike Pence also operates in a separate orbit from Bannon. When Bannon's plan to deliver an ultimatum last month to House conservatives over the GOP health care bill backfired, Pence was dispatched to Capitol Hill to try to repair the damage.
For his part, Bannon is still showing no signs that he's willing to be sidelined within the West Wing. On the contrary, the former media executive threatened to quit earlier this week if he was removed from his seat on the NSC, according to multiple reports.
As the waters churn just below the surface, Bannon's allies in the White House have been putting on a public show of support and offering excuses to justify his removal from the NSC.
This includes telling reporters that Bannon never intended to stay on the NSC for more than a few months and that he was appointed to the principals committee only to keep an eye on retired Lt. Gen. Mike Flynn, the national security adviser who resigned last month.
"Susan Rice operationalized the N.S.C. during the last administration," Bannon said in a statement Wednesday, referring to President Barack Obama's national security adviser. "I was put on the N.S.C. with General Flynn to ensure that it was de-operationalized. General McMaster has returned the N.S.C. to its proper function."
Bannon did not explain what he meant when he said Rice "operationalized" the NSC, so it's difficult to tell what Bannon might have done to "de-operationalize" the council.
Following Flynn's resignation, Trump named Lt. Gen. H.R. McMaster to replace him as national security adviser. McMaster quickly set about purging the NSC of many of the people Flynn had brought in with him, people who were more closely allied with Bannon than they were with Kushner.
A visit this weekend by Chinese President Xi Jinping will likely offer Bannon and Kushner another opportunity to push their competing agendas. Bannon's populism is largely responsible for Trump's protectionist trade rhetoric and for the president's campaign rally stories about how the U.S. was being manipulated by China's trade policies.
Kushner, on the other hand, has been serving as the chief liaison between the White House and the Chinese delegation. He is also expected to take part in the major talks this weekend at Trump's Palm Beach, Florida, resort, Mar-a-Lago.
Before You Go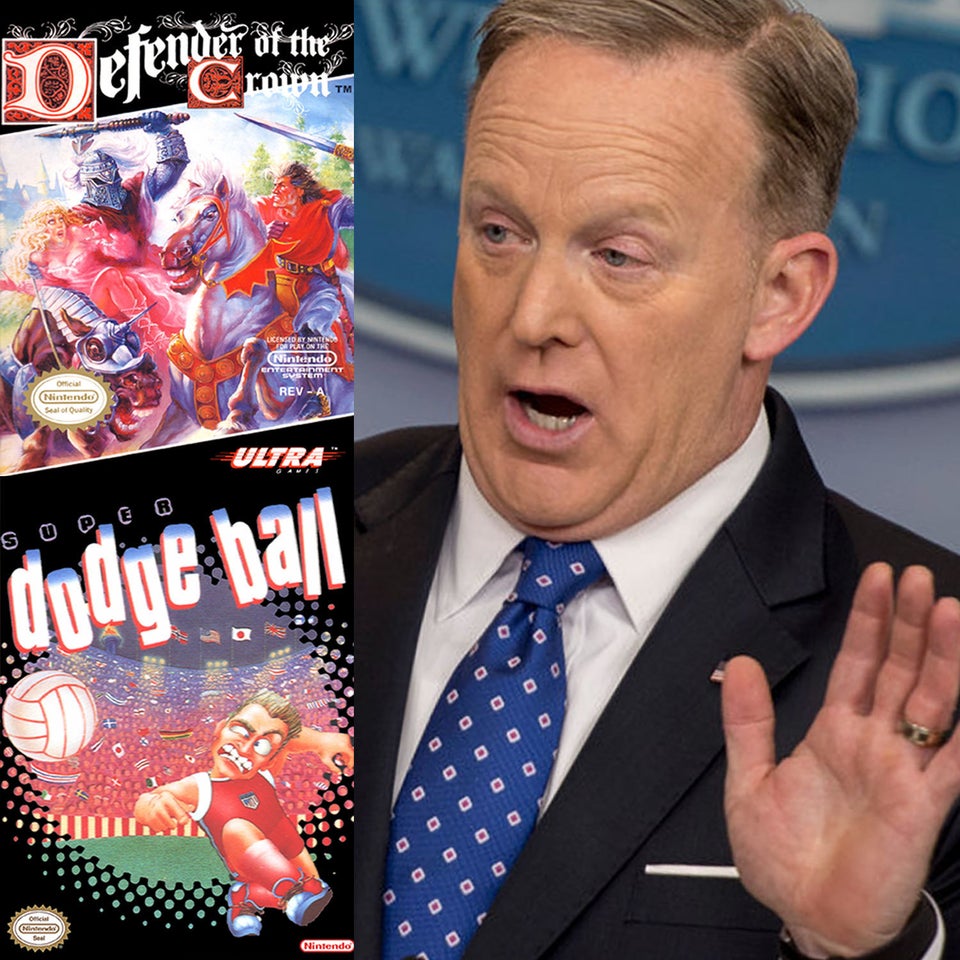 The Nintendo Games That Best Describe President Trump's Cabinet Members
Popular in the Community