The number of people who say they don't know who Jared Kushner is has decreased, and the number of people who dislike him has increased since April, according to a new poll.
In April, a Morning Consult/Politico poll found that 47 percent of respondents had never heard of Kushner or didn't have an opinion about him. Only 30 percent said they had an unfavorable opinion of him.
But in a new Morning Consult/Politico poll released Wednesday, 37 percent said they have an unfavorable opinion of Kushner, and 38 percent said they either haven't heard of him or don't have any opinion about him. Only 26 percent of voters reported a favorable opinion of him.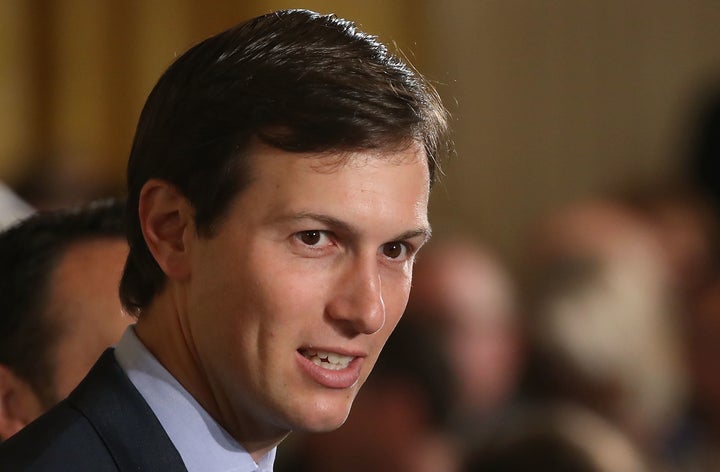 The poll found that 51 percent of respondents viewed the president unfavorably with 45 percent responding favorably. HuffPost Pollster's average of polls shows Trump with a rating of 54 percent unfavorable and 40 percent favorable. Although Kushner is relatively unknown compared with his father-in-law, quite a few people dislike him.
This likely reflects the fact that Kushner's name has been in the news recently, as it came to light that he may have been in contact with two Russian officials in December. And James Comey, whom Trump fired last month as head of the FBI, is set to testify Thursday before the Senate Intelligence Committee regarding the investigation into Russian attempts to influence the 2016 election.
Trump joked on Tuesday that Kushner has "become more famous than me" ― which Trump also said about Comey earlier this year.
The Morning Consult poll found respondents mostly split on how much they have seen, read or heard about "senior White House advisor Jared Kushner allegedly meeting with people associated with the Russian government." Twenty-eight percent of voters said "a lot," 39 percent said "some," 20 percent said "not much," and 14 percent said "nothing at all."
However, 51 percent of respondents said they agree that such behavior would be inappropriate. Only a quarter said they think Kushner's alleged meeting with a Russian banker in order to "establish a direct line of contact with Russian officials" was appropriate, while the remaining 24 percent don't know or have no opinion.
Republicans and those who voted for Trump in 2016 were the most likely to say that the meeting was fine ― 42 and 46 percent, respectively ― while Democrats and Hillary Clinton voters were the most likely to say it was inappropriate ― 74 and 79 percent.
The Morning Consult/Politico poll was conducted June 1-2 from a national sample of 1,999 registered voters. The interviews were conducted online and the data were weighted to approximate a target sample of registered voters based on age, race/ethnicity, gender, educational attainment and region. Results from the full survey have a margin of error of plus or minus 2 percentage points.
Popular in the Community