President-elect Donald Trump's son-in-law, Jared Kushner, could probably get around the nation's anti-nepotism law for federal employees and take a job in the White House, Newt Gingrich said Wednesday morning.
Kushner, who during the campaign reportedly served as a de facto campaign manager, is currently a member of the Trump transition's executive committee. According to various reports, Kushner is considering taking a formal role in the administration.
A federal anti-nepotism law bars public officials, including the president, from hiring family members. The law applies to those related by marriage as well. But the family could figure out a way around that, the former House speaker told Fox News.
"I think they would have to get a waiver to the anti-nepotism law," he said. It "might be a little tricky, although I think if they worked at it, they could do it."
The law does not provide for a waiver process to clear otherwise-barred job candidates. However, the U.S. Court of Appeals for the D.C. Circuit upheld President Bill Clinton's appointment of Hillary Clinton to a health care task force in 1993. Although that decision recognized that a first lady has certain official duties and a staff, which Kushner would lack, it hinted that unpaid roles might not be covered by the anti-nepotism law.
Beyond his own business conflicts, Kusher's brother, Joshua Kushner, co-founded Oscar, a health insurance company that operates solely on the state exchanges created by Obamacare. Trump campaigned on repealing Obamacare entirely. But this conflict alone isn't enough to keep Kushner from the White House, former George W. Bush ethics lawyer Richard Painter told HuffPost last week.
Ethics lawyers who have served in both Democratic and Republican administrations told the Times that taking an unpaid, but formal, role would violate the law. Trying to get around the law by not paying Kushner "would be treading upon very serious statutory and constitutional grounds," said President Barack Obama's transition ethics counsel, Norman Eisen.
Painter told the Times that "you can try to wiggle your way around the law, but you've got to realize the political reality that this is prohibited under the statute."
CORRECTION: A previous version of this story said the D.C. Court of Appeals upheld Hillary Clinton's appointment to the health care task force. It was the U.S. Court of Appeals for the D.C. Circuit.
Before You Go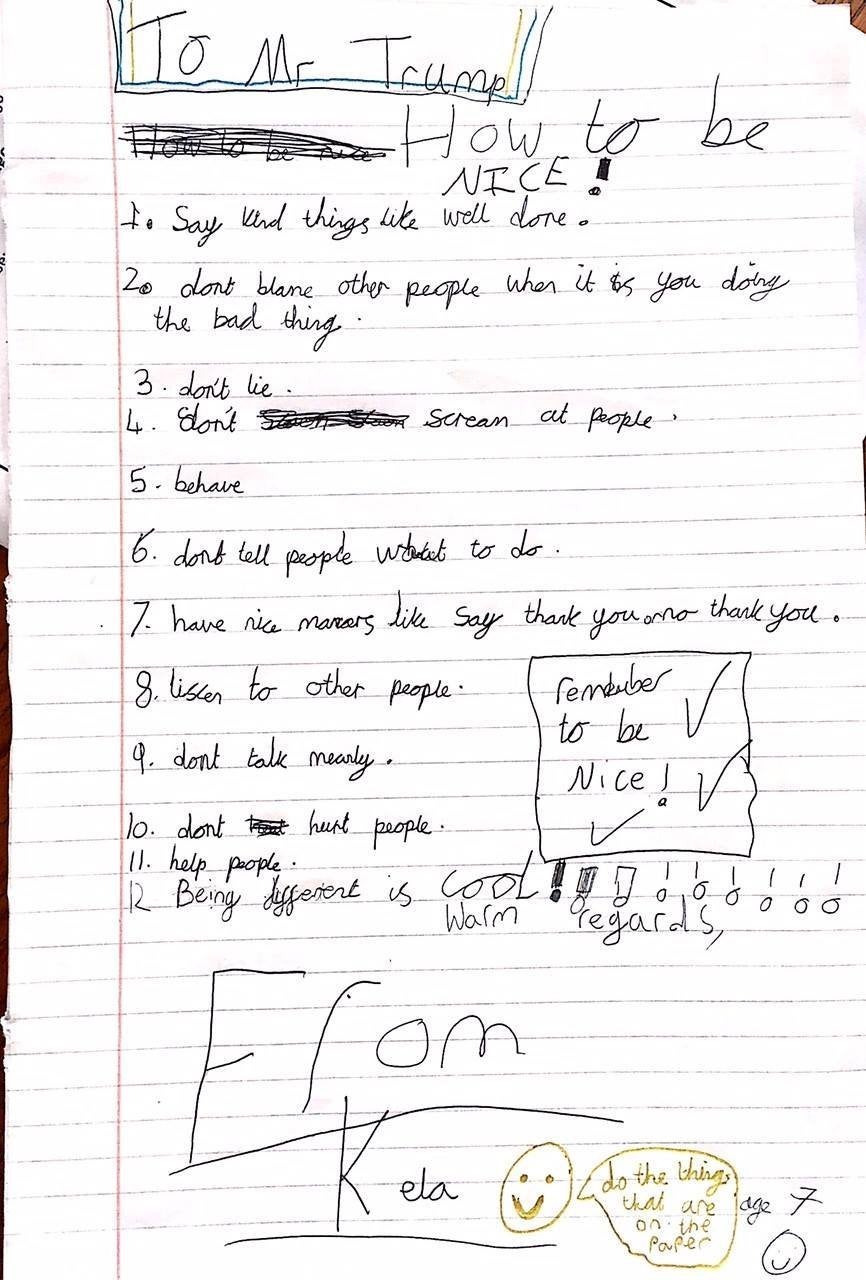 Kids Across America Send Letters To Donald Trump
Popular in the Community