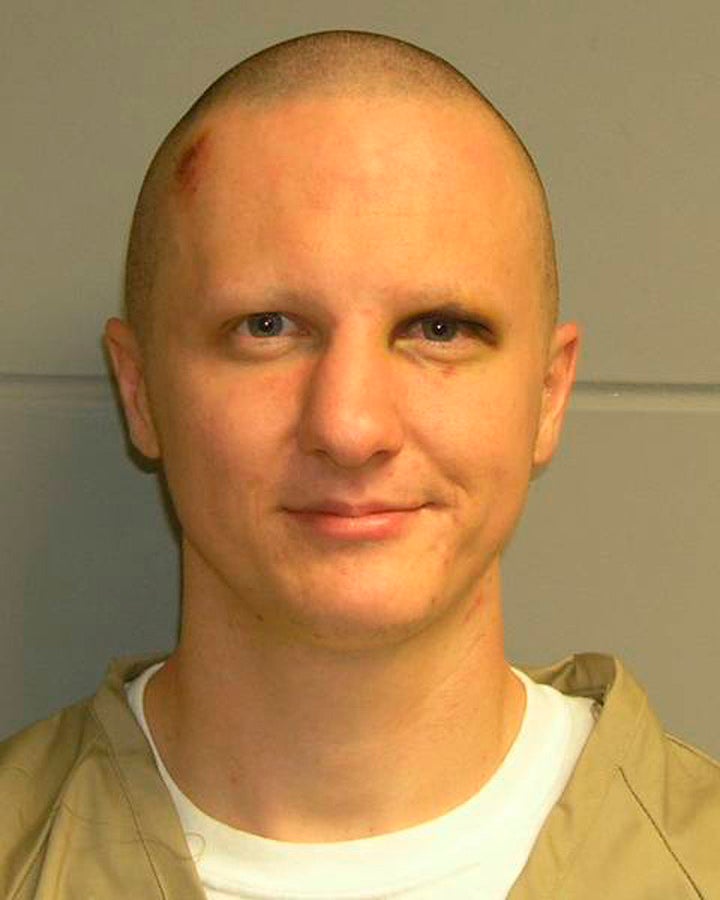 By JACQUES BILLEAUD, Associated Press
PHOENIX -- Lawyers for the suspect in the Tucson shooting rampage have provided the first official picture of their client's behavior behind bars, saying he threw a plastic chair against a wall of his prison cell on two occasions and spit on one of his attorneys.
The attorneys for Jared Lee Loughner also say that their client has been held in solitary confinement since his Jan. 8 arrest. His prison behavior was revealed in a request by his attorneys to prevent prison authorities from forcibly giving him anti-psychotic drugs.
Loughner has been at a federal prison facility in Springfield, Mo., where mental health experts will try to make him psychologically fit to stand trial. He arrived May 28 and will spend up to four months there. A judge has twice denied requests by Loughner's attorneys to be given notice before their client is drugged.
Defense attorneys said a prison administrative hearing on June 14 found Loughner was a danger to himself. They don't know whether prison officials have started giving him drugs.
The filing doesn't provide a lot of detail of Loughner's behavior, but does reveal that he threw a chair during a March 28 interview with psychologist Christina Pietz. It doesn't give details of the other chair-throwing incident, nor does it specify which one of his lawyers he spat on more than two months ago.
A message left for lead Loughner attorney, Judy Clarke, wasn't immediately returned Monday afternoon.
At a hearing last month to determine if he's fit to stand trial, Loughner had an outburst in which he lowered his head to within inches of the courtroom table, lifted his head and began a loud and angry rant. "Thank you for the free kill. She died in front of me. Your cheesiness," according to a court transcript. It wasn't clear who he was referring to.
Loughner has pleaded not guilty to 49 charges stemming from the Jan. 8 shooting that killed six and injured 13, including Rep. Gabrielle Giffords.
If Loughner is later determined to be competent enough to understand the case against him and assist his lawyers, the court proceedings will resume. If he isn't deemed competent at the end of his treatment, Loughner's stay at the facility can be extended.
Loughner's lawyers haven't said whether they intend to present an insanity defense, but noted in court filings that his mental condition will likely be a central issue at trial.
Calling all HuffPost superfans!
Sign up for membership to become a founding member and help shape HuffPost's next chapter