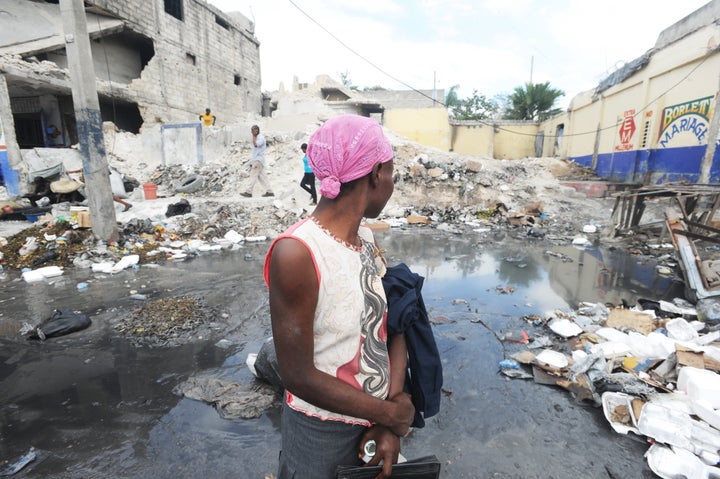 In early 2011, I returned to Haiti for the first time in 25 years.
When I was there last, it was the early '80s. Baby Doc (Jean-Claude Duvalier) was the dictator du jour, Ronald Reagan was pushing his trickle down politics, Jaws had invaded theaters, and Michael Jackson, Van Halen and Prince provided the soundtrack of the time.

My return trip in 2011 was a homecoming of sorts as I was fortunate to live in this magical country when I was a kid. Although it was a relatively short period of time, it had a profound impact on my life, so when I heard about the devastating earthquake on the morning of Jan. 12, 2010, I knew I had to go back and find a way to help.
The experiences I had upon going back to Haiti and seeing the incredible poverty and turmoil this already impoverished nation was coping with have affected my life in a way that has forever changed me. I photographed my way through the trip and although I saw the most incredibly awful things, I also saw hope and defiance.
I'm creating this book to share my personal experience, to help to raise awareness, and in some small way continue to share not only what Haiti has gone through, but where they are going.
I'm very excited that the incredibly gifted Fabien Baron has generously donated his time and skills to design it, and honored that he has chosen to contribute to this project.
You can order the book HERE.
100 percent of all profits go to Haitian Earthquake relief.
Related
Popular in the Community