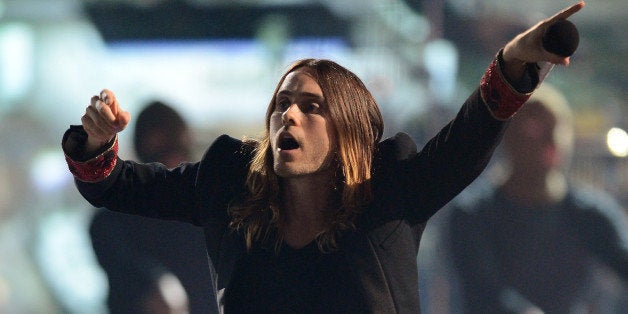 One person who didn't have time for West, however, was multi-hyphenate Jared Leto. In an interview with the BBC, Leto revealed that West asked the singer to direct a music video, but the pair were not able to work out the scheduling.
"I've been asked by various people to direct videos. People like Kanye West have reached out and that's always really flattering but it's hard to find the time to do that for other people," Leto said. "Usually when I make a video, directing, editing, production, it takes me months and months and months. It's not really a short-term affair. So, I tend to not really have the time to do it for other people."
While Leto may not have time now to direct West's music videos, the two artists have worked together in the past. In 2009, Thirty Seconds to Mars released a single called "Hurricane," which featured verses from West. Leto recently spoke to HuffPost Entertainment about the project, saying about West, "He's very spontaneous and he doesn't really second guess himself."
West found a director for his latest music video for the "Yeezus" single "Black Skinhead" in photographer Nick Knight. After an early version of the visuals leaked, West revealed that he and Knight had been working on the video for five months, confirming Leto's claim that directing for West would be no quick project.