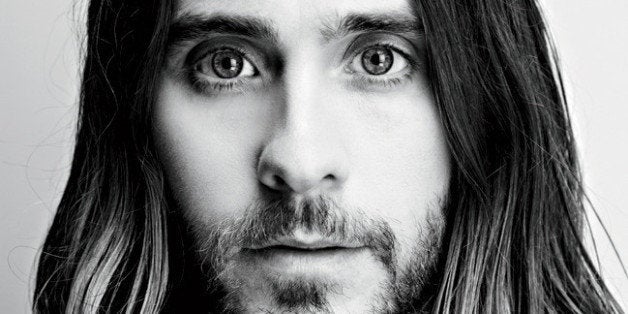 Despite a torrential downpour and flash flood warnings in L.A. on Friday evening, Jared Leto hit the ground running, in fancy black-and-white shiny shoes with a red sole. The Oscar-favorite spoke to The Huffington Post at LA Confidential's annual Oscar event, which this year honored Leto, who graces the magazine's Spring Issue with wide-open eyes and his signature silky long locks.
Dressed like the rock star that he is in all black, Leto laughed when he saw the giant blow-up of his magazine cover. "I've never seen my head so big. Only on the inside," he joked.
Leto first heard the announcement of his "Dallas Buyers Club" Best Supporting Actor nomination at 5 in the morning but didn't share the news right away. "Oh I didn't call anybody. Didn't want to wake anyone up," he said.
He's might be a man of few words, but his performance as Rayon in "Dallas Buyers Club" is nothing short of brilliant. And playing a transgender woman has certainly brought a spotlight to the community. "It's been wonderful and supportive and generous -- from the very beginning when I started research and preparation for the role," Leto told HuffPost. He described being nominated for the film as "truly mind-blowing" and "a thrill," but clarified that there's some anxiety involved. "It's a great time to stress out about what you're going to say for 45 seconds," Leto said, musing about his potential acceptance speech. Luckily, Leto will have more than enough support at the awards Sunday -- he's bringing his mother and brother as his dates. "It's the whole family. And that's just a dream. I couldn't think of a better way to do it." Leto said.
Staring directly into the actor's electric blue eyes causes one to consider to a certain theory that Leto does not age (Google images of Leto in 1994 and 2014). Unfortunately, HuffPost could not confirm with the 42-year-old the validity of whether or not he is in fact the real life Dorian Gray. "I don't know. I have no idea," said Leto. "But I'm sure happy to be alive."
There might not be an aging painting of Jared Leto locked away in his house, but based on reputable Oscar predictions, there likely will soon be a little gold man in its place.
"Dallas Buyers Club" is nominated for six Academy Awards including Best Picture, Best Actor for Matthew McConaughey and Best Original Screenplay. This is Leto's first Academy Award nomination.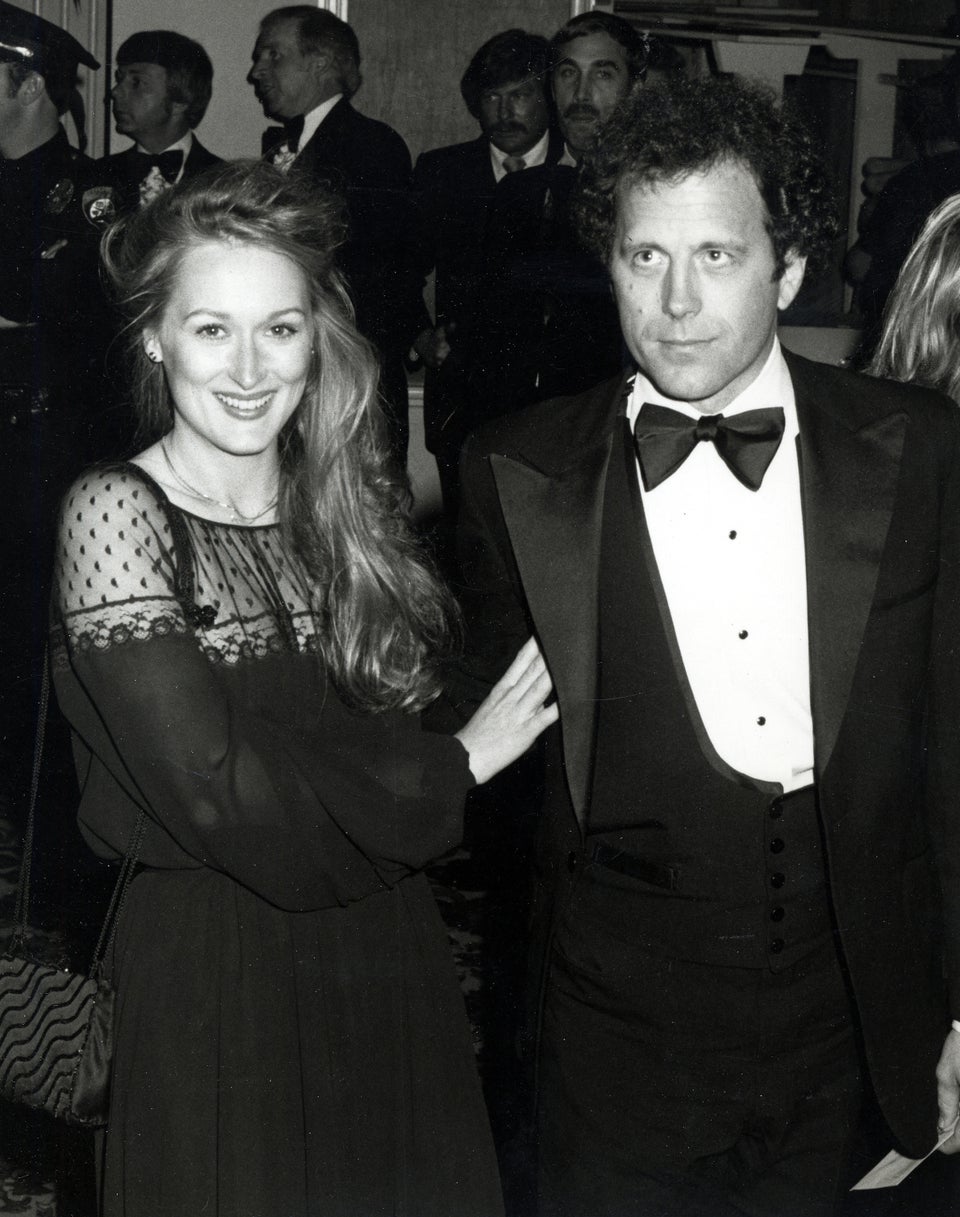 Stars' First Oscars
Popular in the Community