Jared Leto says a "moment of clarity" ended his era as a "professional drug user" and part-time dealer.
The actor and musician opened up about his history with substances while talking to Apple Music's Zane Lowe about his artistic outlook and his band Thirty Seconds To Mars in an interview out on Thursday.
Leto said that after growing up in an environment where there were often drugs around, he had a natural curiosity, one which even led him to selling drugs himself.
"I was always interested in that," the "Suicide Squad" actor said. "I was always interested in drugs. I was always interested in an experience. I was interested in taking some risk, yeah. I think that's probably common for people that like to experiment or explore."
"Addiction is a whole another part of it, of course," he acknowledged. "Taking drugs is one thing, but does it start taking you?"
"I took it for a ride, and then it took me for a ride for sure." the "House of Gucci" actor went on.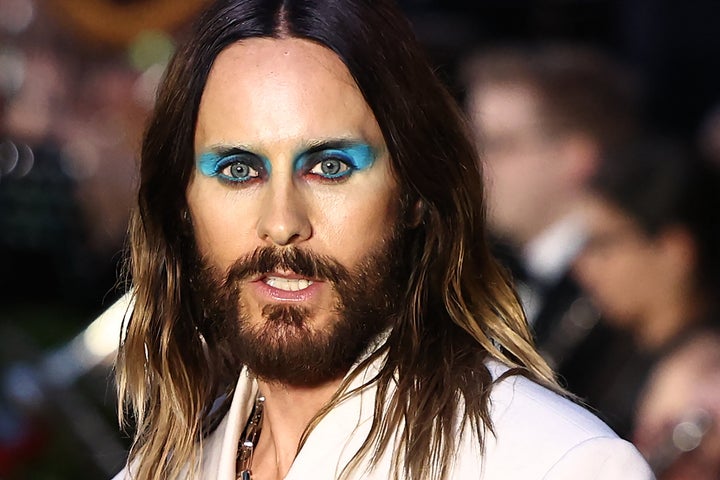 Change was quick for Leto, who credits a sudden epiphany with setting his life back on track and on the path to stardom.
"I had an epiphany. I had a moment of clarity, that's what they call it," he said. "And I knew that I wanted to hopefully accomplish things in my life that I was proud of. To do something special with my life. I had a moment of clarity. Had an epiphany that there were two paths that I could take in life."
Remembering how not everyone is as fortunate, Leto told Lowe, "I took that path. I've had very close friends that didn't, and they're not here anymore. Many."
The "Stuck" singer weighed both sides of getting high while talking to Rolling Stone for a 2016 cover story.
"My experience with drugs?" Leto asked. "I did them, lots of them. A lot of them were really fun. There are just those few that tend to kick you in the ass. I guess at some point, too, there's a decision: Is this going to be my life? I made a choice to pursue other dreams."
"I guess that's just the kind of fucked thing about a lot of drugs: The opportunity cost is too high. Some drugs are incredible, but the risk versus reward is out of line. I just saw too many examples of what not to do."
Need help with substance use disorder or mental health issues? In the U.S., call 800-662-HELP (4357) for the SAMHSA National Helpline.
Support HuffPost
The Stakes Have Never Been Higher
Popular in the Community