WASHINGTON -- Rep. Jared Polis (D-Colo.) is confident that if House Republican leaders allow a vote on the Employment Non-Discrimination Act, it will pass. And he says he knows of lawmakers who have not publicly voiced their support for the legislation but are privately backing it.
"I've had a number of discussions with both Republicans and a few Democrats that aren't on the bill that they're ready to vote for the bill, if not put their name on it [as co-sponsors]," Polis said in an interview. "We're confident we can show the speaker and the majority leader that the House is ready to pass this important legislation and protect gays and lesbians from discrimination."
Polis, who is gay, is the lead sponsor of ENDA in the House. The bill would outlaw workplace discrimination on the basis of sexual orientation or gender identity. It is already illegal for employers to discriminate on the basis of race, color, sex, nationality, religion, age or disability. Twenty-nine states currently have no laws in place protecting LGBT individuals at work.
On Thursday, the Senate approved ENDA in a 64-32 vote, with 10 Republicans supporting the bill along with every Democrat present.
But its prospects in the House are less certain. House Speaker John Boehner (R-Ohio) opposes the legislation, and senior Republican aides said he's unlikely to bring it up for a vote.
"The bill is currently not scheduled in the House," said Rory Cooper, a spokesman for House Majority Leader Eric Cantor (R-Va.), immediately following the Senate vote. He further chided the Senate for not taking up many of the bills the House has passed.
A bill needs 218 votes to reach a majority in the full House of Representatives. In addition to Polis, ENDA has 194 co-sponsors, including five Republicans: Reps. Charlie Dent (R-Pa.), Chris Gibson (R-N.Y.), Richard Hanna (R-N.Y.), Ileana Ros-Lehtinen (R-Fla.) and Jon Runyan (R-N.J.).
Nearly all Democrats have co-sponsored it as well. There are just 13 holdouts: Reps. John Barrow (D-Ga.), Sanford Bishop (D-Ga.), Jim Costa (D-Calif.), Henry Cuellar (D-Texas), Bill Enyart (D-Ill.), Pete Gallego (D-Texas), Gene Green (D-Texas), Dan Lipinski (D-Ill.), Mike McIntyre (D-N.C.), Nick Rahall (D-W.Va.), Cedric Richmond (D-La.), Bennie Thompson (D-Miss.) and Mel Watt (D-N.C.).
Costa spokeswoman Jessica Kahanek said the congressman would likely support the measure if it comes to the floor for a vote.
"Rep. Costa is still reviewing the bill and its implications for small business owners before he makes a final decision on cosponsoring," she said. "He is inclined to support ENDA should there be a vote held on the bill."
Virgil Miller, a spokesman for Richmond, said, "Rep. Richmond supports ENDA. If it comes up in the House, he would vote for it."
The other Democratic lawmakers did not immediately return requests for comment.
Polis said he thinks lawmakers can only benefit from backing ENDA, even if they are Democrats representing conservative districts.
"I think it's a political benefit for many members from swing districts to support it, and most of the front-line members from competitive districts are already cosponsors," he said. "It's something that I think is very popular in any district in the country to say it's none of your boss' business who you date after work. It's the essence of our capitalist system that you should be promoted or fired based on how well you do a job, not based on something you do outside of office hours."
Senate Majority Leader Harry Reid (D-Nev.), Sen. Tammy Baldwin (D-Wis.) and the Log Cabin Republicans, a GOP group that advocates for gay rights, have all said they, like Polis, believe the bill has enough support in the House to pass.
A majority of Americans support ENDA. In fact, most Americans don't realize it's not already illegal to fire someone due to their sexual orientation or gender identity.
The House passed a version of ENDA in 2007, but it did not include protections for transgender individuals. The Huffington Post reached out to the 15 Republican members who voted for ENDA then and are still in office now but have yet to take a stance on the current bill. None of them commented.
Polis said he plans on speaking with Boehner and Cantor in the coming days about what can be done to get ENDA a vote in the House.
Jennifer Bendery contributed reporting.
Before You Go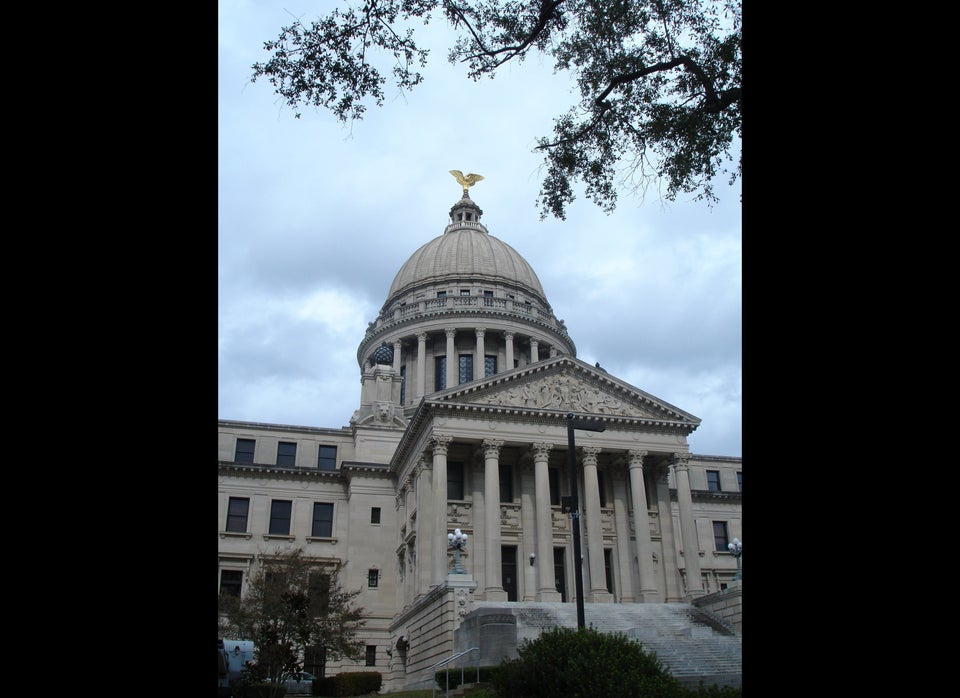 Top 10 Most and Least Religious States
Popular in the Community