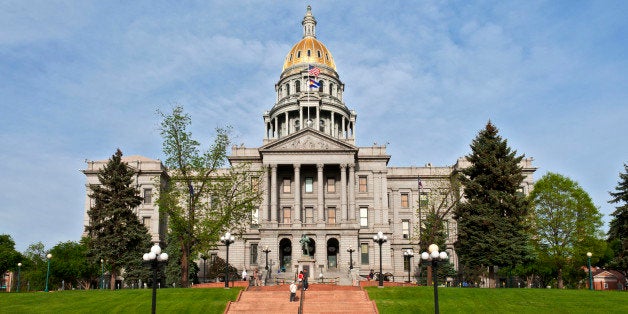 DENVER, Feb 20 (Reuters) - A Colorado lawmaker said on Thursday he found a loaded handgun that one of his colleagues had mistakenly left in a room at the Capitol building where a committee had discussed a bipartisan measure to ease restrictions on carrying concealed weapons.
State Representative Jonathan Singer, a Democrat, said he found the gun left behind by Republican Representative Jared Wright, a former police officer from the western town of Fruita, who apparently forgot to retrieve the weapon when he left the room on Feb. 6 after a hearing on easing concealed-carry rules.
"It's unfortunate that this turned into a distraction, but it's a real lesson on the responsibility a person takes on when they own a firearm," Singer said in a phone interview.
Groups on both sides of the gun control debate have poured resources into Colorado's political battle over gun rights and public safety.
Singer said he noticed a canvas bag under a table after the House Local Government Committee adjourned.
"I saw an unattended bag, looked inside and saw a revolver," he said, adding that he notified the Sergeant-at-Arms for the legislature and it was quickly determined the firearm belonged to Wright, who sits beside Singer in the committee room.
Wright could not immediately be reached for comment. Earlier, the lawmaker told the Denver Post that as a sworn police officer he is allowed to carry a concealed weapon inside the Capitol, although he will no longer do so.
Singer said Wright called him and "profusely apologized" for the oversight in leaving the loaded gun behind.
Gun control is a contentious issue in Colorado, which in recent years has experienced some of the worst mass shootings in the United States, including a high profile 2012 incident in which a lone gunman opened fire at a suburban Denver movie theater, killing 12 people.
In the aftermath of that shooting, Democrats who control both houses of the state legislature passed a series of gun-control laws last year. Among the most controversial was a law limiting ammunition magazines to 15 rounds and another requiring background checks for all private gun sales and transfers.
Two Democratic senators were recalled last year over their support of the gun measures, while a third resigned her seat rather than face a recall election.
Republican lawmakers introduced bills in the 2014 session seeking to repeal the two laws, but Democrats have killed the proposals in committees on straight party-line votes.
The bill before lawmakers at the committee meeting where the gun was left involves easing restrictions on carrying concealed guns. It has bipartisan support. (Editing by Alex Dobuzinskis and David Gregorio)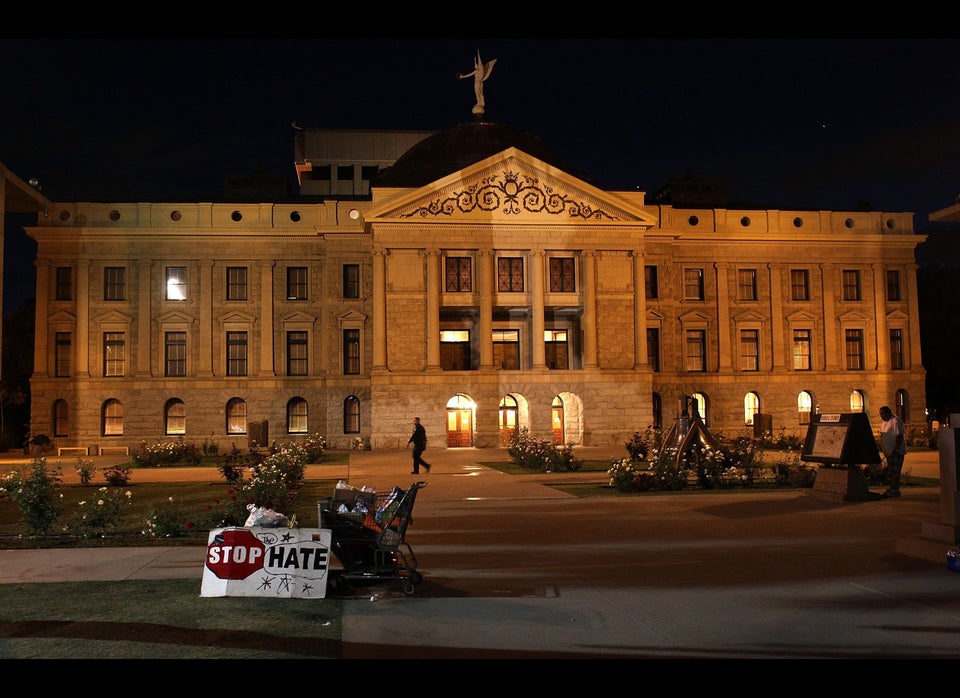 U.S. State Capitol Buildings
Popular in the Community