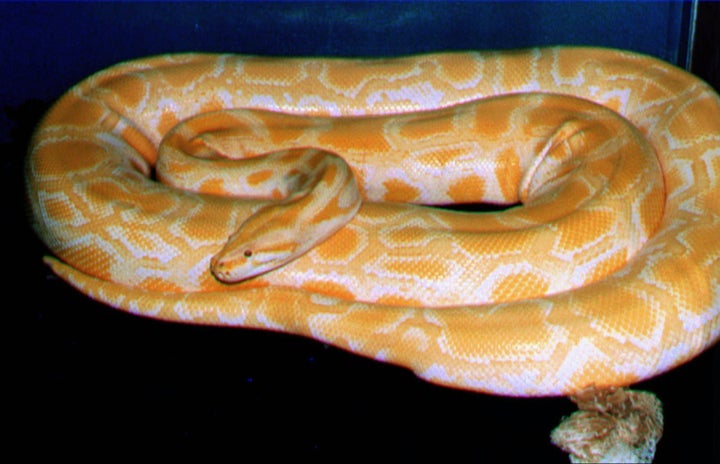 A Florida jury on Thursday found Jaren Hare and Charles "Jason" Darnell guilty in the python strangling death of Hare's 2-year-old daughter, Shaianna, The Orlando Sentinel reports.
The couple was found guilty of all charges, including third-degree murder, manslaughter and child neglect, according to The Associated Press. Hare and Darnell could be sentenced to 35 years in prison.
The 8-foot, 6-inch albino Burmese python, a pet named Gypsy, asphyxiated the toddler in her crib and tried to eat her, according to the deputy chief medical examiner Wendy Lavezzi, who cited numerous bite marks on the child's head, face and arms. The snake, an invasive species that has killed alligators in the Everglades, repeatedly escaped its 200-gallon glass aquarium, which had only a safety-pinned quilt as a lid.
The defense argued that the death was accidental.
"Even under the most remote circumstances, it was possible that the child could be injured," said the jury foreperson, who spoke to the press under the condition of anonymity, according to ABC Action News. "And it was their duty to make sure there was no possibility that a 2-year-old would be bitten or anyway harmed."
"We feel extremely upset about having to make this decision, but we believe it was the correct one," the foreperson also said.
Popular in the Community